Community Contribution!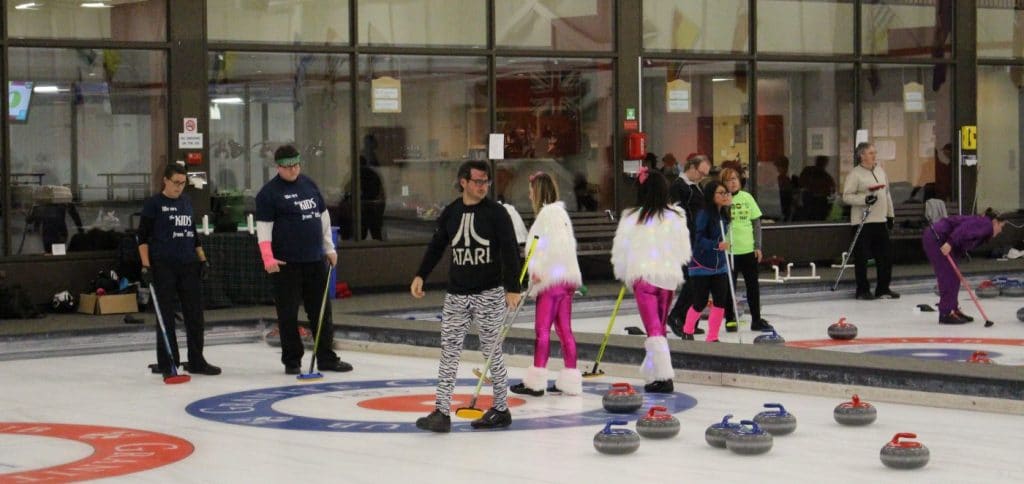 Mixed bonspiel raises funds for generous contribution to Curling Canada Foundation
Curling is a sport of many great strengths.
And while the on-ice performance of top champions often shines in the limelight and on the television highlight reels, many of Canada's true curling champions are community members instigating change with their philanthropic contributions to the sport.
There are no trophies, nor any medals for these outstanding community members; just the satisfaction of having a positive impact on the sport which brings us all together.
Odds are you've played the role of a curling community champion before. Efforts such as volunteering at your local facility, introducing the sport to a peer or family member or organising an event can have a massive impact on how the curling community operates. 
No contribution is too small. It's a sentiment that Nancy King, the bonspiel chair for the Granite Club Mixed Invitational at the Granite Club in Toronto, heartedly agrees with. After the bonspiel endured a multi-year hiatus, King and her bonspiel committee resurrected the spiel on January 24-25th, 2020 with all philanthropic contributions going to Curling Canada's For the Love of Curling scholarship program.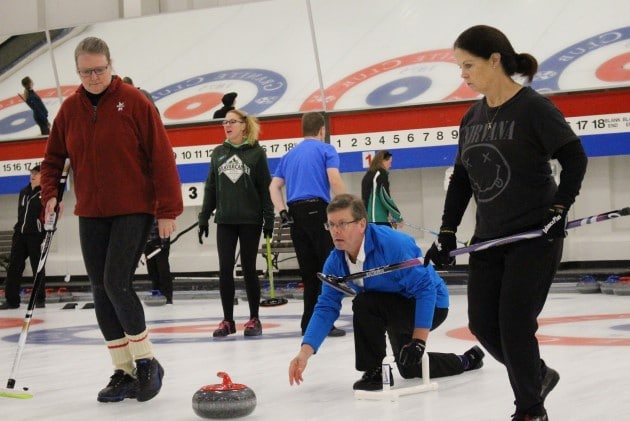 Thanks to generous contributions from bonspiel participants and corporate sponsors including Audi Midtown Toronto, Connect Hearing, Angus Systems, TravelOnly.com, Sprott, Amica and Revera, the event raised $2,500 for youth curling initiatives in Canada.
The For the Love of Curling scholarship program was more in demand than ever in 2020 with a record-setting 82 submissions from student curling athletes in pursuit of their on and off ice dreams. The scholarship program reached a new milestone this year with the program's lifetime payout eclipsing $100,000 total.
Seventy-three scholars have received $118,300 since the program started in 2014.
King, who was an integral part of the Granite Mixed Invitational Bonspiel's comeback, was largely inspired by an event she participated in years prior.
"Three years ago, my husband Jamie and I attended the Kiltie Mixed Bonspiel at the Milwaukee Curling Club," said King. "We had a spectacular time in Milwaukee and it inspired us to re-invigorate the Granite Club's Mixed Invitational."
The bonspiel also incorporated an 80s theme which included live entertainment and a costume contest for participants, proving that a great event can also include a rousing amount of fun.
"We have a fantastic curling facility and this was a great way to showcase our facility and our vibrant section to other clubs. It was also an excuse to host a great party," said King of the event in January 2020, prior to COVID-19.
Hosting a bonspiel takes an army of volunteers and staff to coordinate successfully and Granite Club Curling Manager and 2013 Olympic bronze medallist Viktor Kjell (lead for Sweden's Niklas Edin) welcomed the challenge with open arms.
"As the curling manager I'm involved in all levels of the planning – anything from getting the ice ready to booking the DJ for the party on Saturday night," said Kjell. "It's a lot of work but also lots of fun working at an event like this!"
Kjell is hopeful that the bonspiel's momentum will continue beyond 2020 thanks to the collective efforts of the bonspiel committee and the Granite Club.
"Huge credit to Nancy King, who did a great job as the bonspiel chair," said Kjell. "We had a great weekend; all participants had a blast both on and off the ice. We hope that we can run the spiel again at some point in 2021."
The Curling Canada philanthropic program, introduced during the 2013-14 season to help develop and grow youth and junior curling across Canada, received donations totalling $452,108 last season. Programs such as The Egg Farmers Rocks & Rings presented by Curling Canada, Curling 101-Try Curling, Hit Draw Tap presented by Tim Hortons, and For the Love of Curling scholarships are only made possible thanks to the generous support of Canada's curling community.
If you'd like to contribute to the Curling Canada Foundation and make a difference in your curling community, visit https://www.curling.ca/foundation/ for more information.