Order of Canada!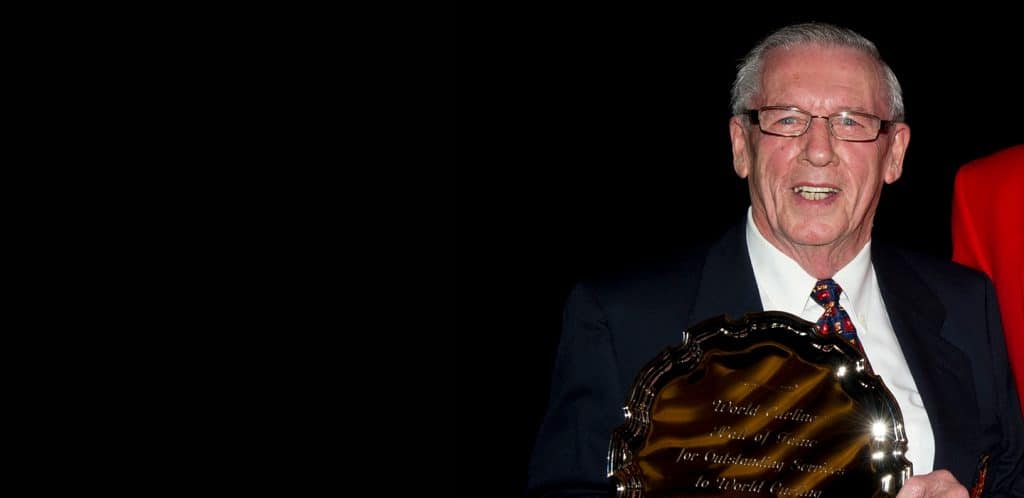 Don Duguid one of 114 people appointed to Order of Canada
An iconic Canadian curler and broadcaster has added a new accolade to his list of accomplishments. Don Duguid was one of 114 people appointed to the Order of Canada, one of the nation's highest civilian honours today.
"I was overwhelmed. I'm one of the people that when it comes out every year I look at the list because it's very intriguing to see all of these elite people – these scientists, these doctors, the investors – and what big contributions they make in Canada. I never thought this was happen to me, but apparently it has," Duguid said.
The three-time Canadian men's and two-time world men's curling champion is also a member of the Canadian Curling Hall of Fame, Canada's Sports Hall of Fame and World Curling Federation Hall of Fame. His 1970 and '71 world championship-winning teams were named to the Manitoba Sports Hall of Fame after winning two gold medals and remained undefeated during that span with a 17-game win streak. Duguid is also a member of the Order of Manitoba.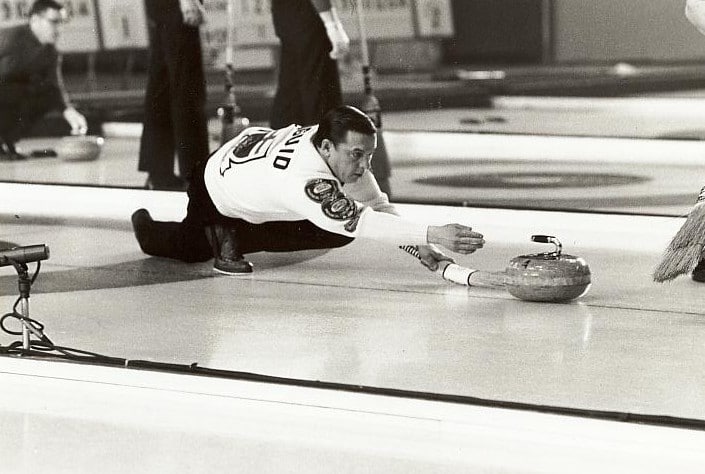 Duguid's iconic delivery style is emulated by players across the country, including by prominent curlers such as Jeff Stoughton, Mike McEwen and Ryan Fry who all learned to curl in Duguid's home province of Manitoba.
"I started curling when I was very young because my father was an icemaker and I come right from scratch. I was 10 years old, I couldn't get [the rock] down the ice but I kept working at it. I couldn't slide like Ken Watson could," said Duguid, referencing the man who was known for his long slide ability. "So I decided to go up on my toe, which is the tuck delivery. I invented that years and years and years ago because I was so small and at least on the toe I could slide a bit further. The older I got, the better I got and that's how it all started. I just enjoyed every minute of it when I was curling."
Canadians might also know Duguid for his work as a curling broadcaster. Shortly after retiring from playing the game, Duguid transitioned to the broadcast boost, bringing his expertise to millions of television sets during his years as a commentator.
Duguid has been part of some of Canadian curling's most iconic moments as a broadcaster, including the infamous Al Hackner double at the 1985 Labatt Brier in Moncton, N.B. He continued his work as a commentator with CBC and transitioned to commentating with NBC at the 2002, 2006 and 2010 Olympic Winter Games. 
Curling broadcasts have come a long way since Duguid saw his first one as a kid on a television set in a furniture store window. They now include multiple camera angles, player microphones and other technical upgrades and Duguid was part of that transformation.
He resides in Winnipeg and has been working out at the gym five to six times a week since last September. However, new COVID-19 restrictions have closed down gym facilities in Manitoba and Duguid is continuing to stay active by going for five-to-six mile long walks five or six days a week.
Duguid continues to watch curling on television and was most impressed with Kerri Einarson's recent run to the 2020 Scotties Tournament of Hearts championship this past February in Moose Jaw, Sask.
Duguid, along with the other new members of the Order of Canada, will receive his insignia at a ceremony to be held later.