Fields adjusted for Hub City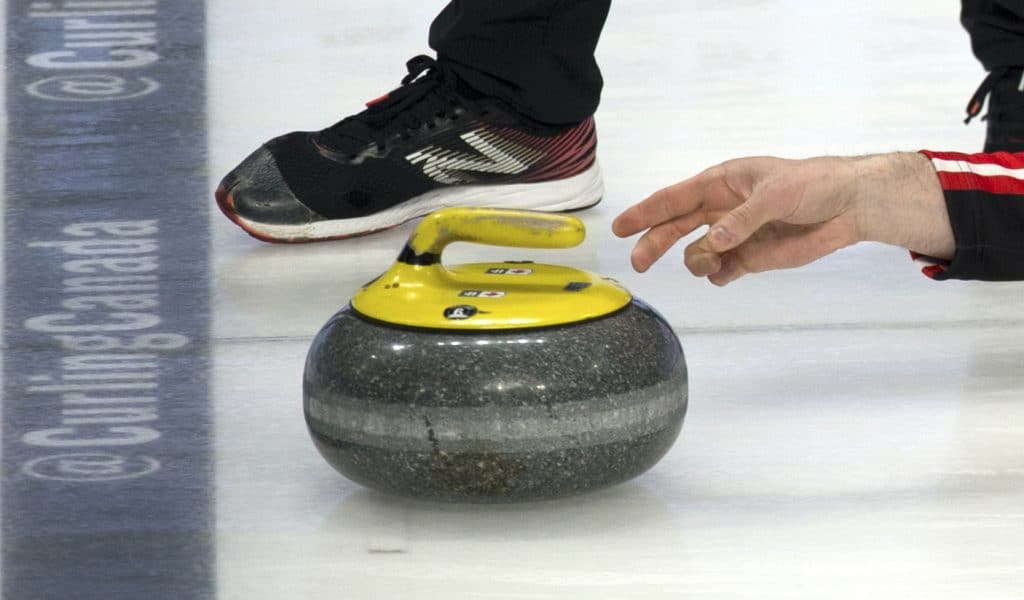 Potential expansion of field for Scotties Tournament of Hearts, Tim Hortons Brier
Unique circumstances call for unique solutions, and Curling Canada will be taking that approach into the 2021 Scotties Tournament of Hearts and 2021 Tim Hortons Brier, presented by AGI.
As many Member Associations have been forced by the pandemic not to hold provincial championships to determine entries into the Hub City events in Calgary, denying a number of high performance teams the opportunity to qualify, Curling Canada will supplement the field to ensure the quality and integrity of the championships.
While maintaining each Member Association's right to enter the championships, this change will better ensure that in an Olympic qualifying season, a reasonable mechanism is in place for fair inclusion of the best possible teams will head to the women's and men's world championships to try to nail down a qualifying berth for Canada into the 2022 Winter Olympics in Beijing.
"This season has presented challenges that our sport — in fact, all sports — has never faced, so we've had to find new ways to present our Canadian championship events in a safe, responsible way, while ensuring that we protect the integrity of the event and meet our High Performance standards, both domestically and internationally," said Katherine Henderson, Chief Executive Officer of Curling Canada. "We place a high value on the pan-Canadian tradition of the Scotties and Tim Hortons Brier, and being able to blend that tradition by ensuring our Member Associations have direct entry into the events, but also making this change to meet our High Performance ambitions in this unique season, I believe was the right solution at the right time."
All 14 Member Associations have indicated they will send teams to the Scotties (Feb. 19-28) and the Tim Hortons Brier (March 5-14) at the Markin MacPhail Centre at WinSport's Canada Olympic Park in Calgary.
Defending champions Team Kerri Einarson (Gimli, Man.) and Team Brad Gushue (St. John's, N.L.) also will be competing as Team Canada in their respective championships.
Curling Canada announced last month that for safety reasons there would be no Wild Card play-in game, meaning teams wouldn't have to travel to Calgary potentially for a single game and then return home.
Instead, for the 2021 events only, the two teams that would have participated in the Wild Card game, which will be determined by the final 2019-20 Canadian Team Ranking System standings, will gain automatic entry into the main field.
Then, to make it a balanced field of 18 with two equal pools of nine, a third Wild Card team would be granted entry based on criteria to be determined. Eighteen teams would be the maximum number of teams that could be accommodated due to health and safety protocols, available hotel space, and scheduling logistics.
"To be clear, this is a by-product of the pandemic, and it's a format change unique to this pandemic-affected season," said Henderson. "So much is riding on this Olympic qualifying season, we had to make sure that the fields for both the Scotties Tournament of Hearts and Tim Hortons Brier includes Canada's top teams. With many of them not having the chance to earn their way into these events through the traditional route, we feel this is the best possible way to remedy that issue."
The teams that win the Scotties and Tim Hortons Brier will play as Team Canada at the world championships; the world women's championship is scheduled for March 19-28 in Schaffhausen, Switzerland, while the world men's championship will take place April 2-11 in Calgary.
The top six countries at each event will lock up berths in the 2022 Winter Olympics.
Seven Member Associations have cancelled their provincial championships due to the pandemic and will be sending their defending champions to Calgary, as follows:
B.C. — Team Corryn Brown (Kamloops); Team Steve Laycock (Vernon/Kelowna)
Alberta — Teams TBC
Manitoba — Team Jennifer Jones (Winnipeg); Team Jason Gunnlaugson (Morris)
Northern Ontario — Team Krysta Burns (Sudbury); Team Brad Jacobs (Sault Ste. Marie)
Nova Scotia — Teams TBC
Ontario — Team Rachel Homan (Ottawa); Team John Epping (Toronto)
Quebec — Teams TBC
Additionally, Peter Mackey won the Nunavut men's title on Sunday, capturing a best-of-five series against former champ Wade Kingdon; Lori Eddy had been declared the Nunavut women's champ earlier and will make a return trip to the Scotties.
Once the other Member Associations have determined their entries, the Wild Card teams will be announced.
If Member Associations elect not to send teams, the draw/format/size of field for the Scotties Tournament of Hearts and Tim Hortons Brier will be adjusted accordingly.