Mixed doubles format set!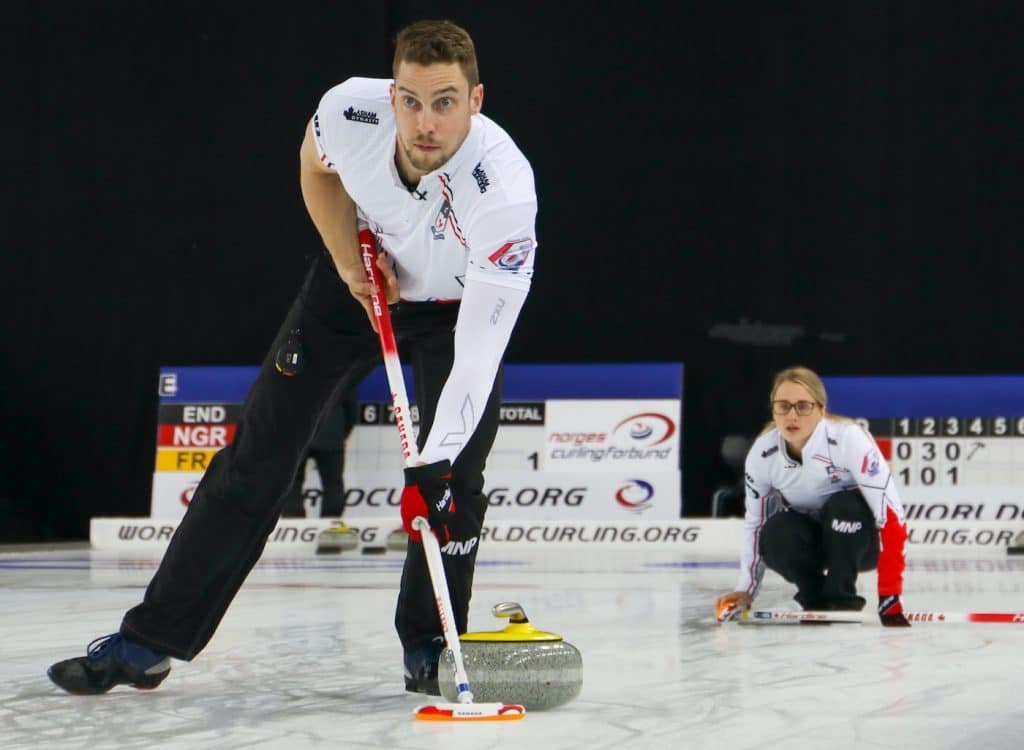 35-team field to compete at Home Hardware Canadian Mixed Doubles Championship
With Canada's Olympic hopes potentially riding on the winning team, an elite field of 35 teams will be in the bubble in Calgary for the 2021 Home Hardware Canadian Mixed Doubles Curling Championship, presented by Nature's Bounty.
Those teams will be chasing not only their share of the unprecedented $150,000 purse that will be on the line from March 18-25 at the Markin MacPhail Centre at WinSport's Canada Olympic Park in Calgary, they also will be aiming to represent Canada at the 2021 World Mixed Doubles Championship (dates, location, to be confirmed by the World Curling Federation).
There, seven of the 10 countries that will qualify to send teams to the 2022 Winter Olympics in Beijing will be determined, making it the most important international mixed doubles event of this quadrennial, outside of the Olympics themselves.
With those kind of stakes on the line, as well as safety considerations during the ongoing COVID-19 pandemic to keep athletes and the host city of Calgary safe, an emphasis is being placed on players participating in the 2021 Scotties Tournament of Hearts and 2021 Tim Hortons Brier, presented by AGI — the two events that will directly precede the Home Hardware Canadian Mixed Doubles Championship.
The 35 teams will be determined by the following criteria:
14 provincial/territorial championship teams
14 teams from the Canadian Mixed Doubles Rankings based on results between March 15, 2019, and March 15, 2020 (teams must have played a minimum of two mixed doubles events during the season)
Seven teams who were unable to compete this season due to the Covid-19 pandemic but had committed to play Mixed Doubles together. Rankings are based on each player's best three CTRS point events from the 2019/2020 season combined with their partners. All players must be part of Curling Canada's National Team program.
A waiting list of teams also has been established should teams that qualify not attend, or if a team has a player on the Scotties Tournament of Hearts championship team that will be competing at the World Women's Championship in Switzerland, which is running the same week as the Home Hardware Canadian Mixed Doubles Championship.
The 35 teams will be split into five pools of seven for round-robin play. From there, 12 teams will advance to the playoffs.
The winning team will take home a $50,000 payout, while $30,000 goes to the runner-up; $20,000 to third place and $10,000 to fourth place. Fifth through eighth place earns $6,500 while ninth through 12th takes home $3,500.
TSN/RDS will be providing extensive live coverage of the 2021 Home Hardware Canadian Mixed Doubles Championship.
Qualifying teams are being notified this week, and the field will be announced at a later date once teams have formally confirmed their participation.