All-stars, award-winners named!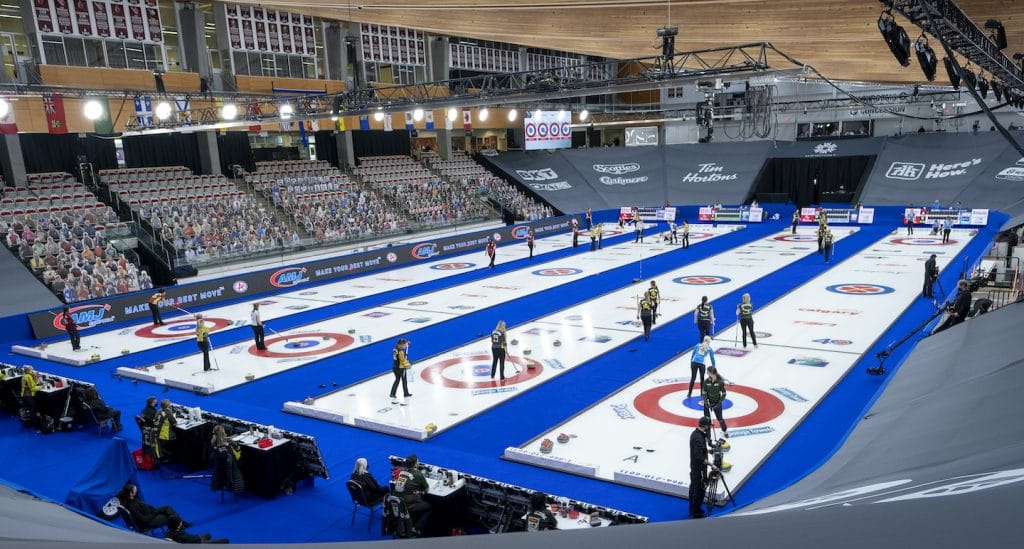 All-stars, awards announced at 2021 Scotties Tournament of Hearts
CALGARY — The all-stars, Joan Mead Builder's Award and Marj Mitchell Award winners at the 2021 Scotties Tournament of Hearts were announced on Sunday at WinSport Arena at Canada Olympic Park.
ALL-STARS
(determined based on a combination of shooting percentages and media vote)
First Team (click here for photo)
Skip — Kerri Einarson, Team Canada
Third — Val Sweeting, Team Canada
Second — Shannon Birchard, Team Canada
Lead — Lisa Weagle, Manitoba
Second Team (click here for photo)
Skip — Rachel Homan, Ontario
Third — Selena Njegovan, Team Wild Card #1
Second — Jocelyn Peterman, Manitoba
Lead — Joanne Courtney, Ontario
MARJ MITCHELL SPORTSMANSHIP AWARD
(Winner determined through a player vote)
2021 winner — Laurie St-Georges, Quebec (click here for photo)
JOAN MEAD BUILDER'S AWARD
(Presented by Kruger Products)
This Award recognizes a builder in the sport of curling and is named in honour of the late CBC curling producer Joan Mead.
2021 winner — Shannon Kleibrink (click here for photo)
Kleibrink, who won bronze for Canada at the 2006 Winter Olympics, also has been an active coach in the Calgary area, as well as overseas.
She is a long-time committee member of the prestigious Autumn Gold Ladies Bonspiel in Calgary, most recently as Treasurer (for eight years), and won the Ray Kingsmith award in 2014, signifying outstanding contributions to women's curling.
Kleibrink was a vice-chair of the 2015 Tim Hortons Brier and 2015 Continental Cup in Calgary.
This past October, Kleibrink was hired by Curling Alberta as the Director of Community Centre Development.