Rematch for gold!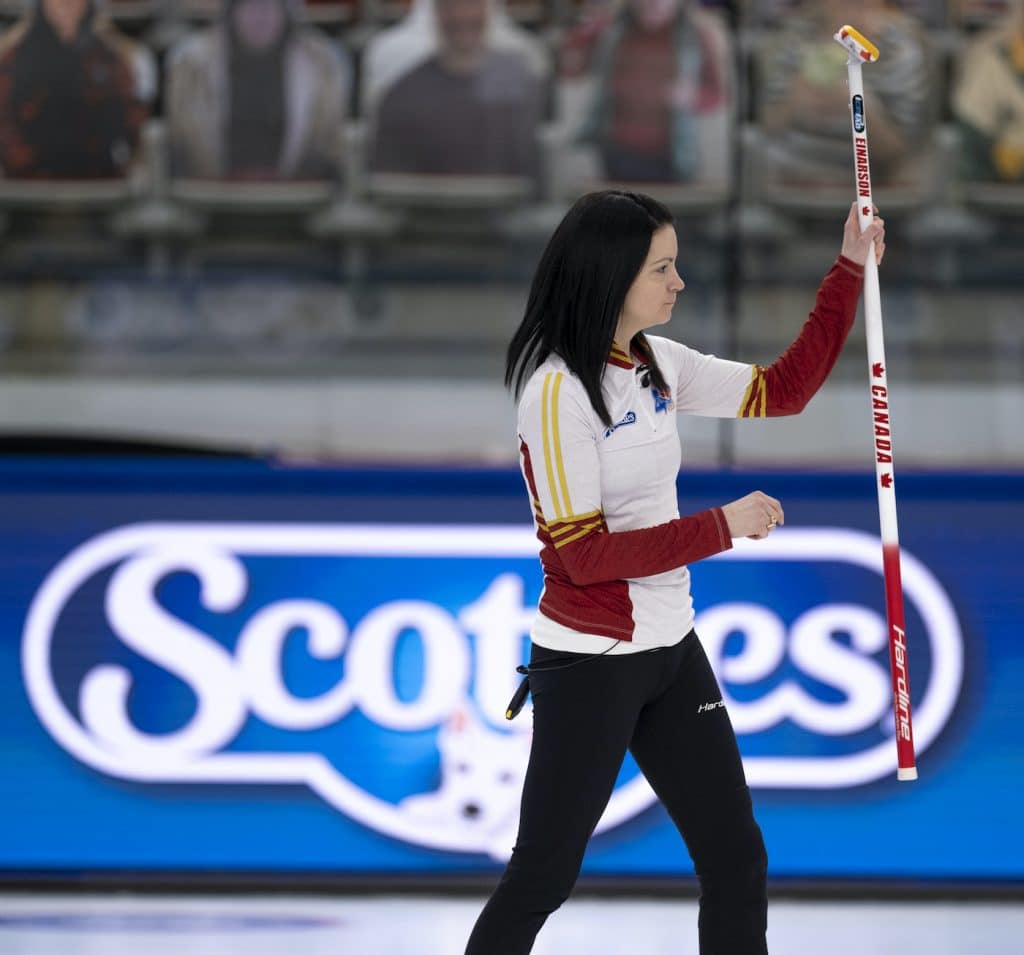 Team Canada, Team Ontario to play for Scotties gold medal
It was a classic final 12 months ago in Moose Jaw, Sask., and it has all the makings of another classic on Sunday night in Calgary when defending champion Kerri Einarson and Team Canada play Rachel Homan and Team Ontario in the gold-medal game of the 2021 Scotties Tournament of Hearts.
The rematch was set up Sunday afternoon at WinSport Arena at Canada Olympic Park when Einarson's team from Gimli, Man., turned back hard-charging Laura Walker and Alberta 9-3 in the semifinal.
The Scotties final is scheduled for 8:30 p.m. ET (TSN/RDS2), and it will be the first time in Canadian Women's Championship history that the same two teams have met in back-to-back finals.
And Einarson, of course, is hoping for a similar result to last year's extra-end thriller in Moose Jaw — albeit without a single fan in the arena.
"Super excited," said Einarson with a smile. "We've been in this position before, so we know what to expect. Definitely a little quieter than last year, but that's OK — we'll just have to keep talking out there and doing our thing, and make those precise shots."
Einarson, vice-skip Val Sweeting, second Shannon Birchard, lead Briane Meilleur, alternate Krysten Karwacki and coach Heather Nedohin never trailed in the semifinal, taking control with a deuce in the third end, and then scoring three in the sixth end — it could have been six but Einarson's last-rock tap attempt just rubbed a guard and the champs had to settle for three.
It was more than enough, though; after forcing Alberta to take one in the seventh end, Team Canada added three more in the eighth and Alberta conceded.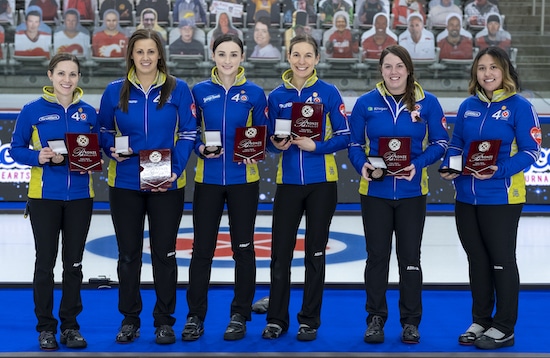 "I thought it was a really good game; we had really great rock placement, and my team played really well in front of me," said Einarson. "Just super happy with our performance and we need to carry that forward because we'll have to play really tough tonight."
Both teams in the final finished the round-robin with 10-2 records, but Ontario earned the bye to the final by beating Team Canada 7-4 on Thursday.
"I think every game we've been getting better; focusing more and more on the smaller details to just inch ourselves a little bit further (forward) each game," said Birchard. "So far so good; we just want to keep pushing and get that much better (tonight)."
Alberta had entered the semifinal on a six-game win streak; a loss in any of them would have eliminated Walker, vice-skip Kate Cameron, second Taylor McDonald, lead Rachel Brown, alternate Dana Ferguson and coach Shannon Pynn from playoff contention.
"Feeling a little bit of everything right now, but (mostly) pride," said Walker. "I'm really proud of our team; our backs were to the wall for six or seven games, and we just ran out of steam today.
In addition to bronze medals, Team Alberta collected third-place prize money of $40,000.
At stake in the gold-medal game will be the top prize of $100,000 (second place earns $60,000) and a return trip to the 2022 Scotties Tournament of Hearts in Thunder Bay, Ont., as Team Canada.
"We definitely want to keep them," said Einarson of the Team Canada colours her team has been wearing in Calgary. "So we'll fight hard and leave it all out there tonight."
Live scoring, standings and statistics for the 2021 Scotties Tournament of Hearts are available at www.curling.ca/scoreboard/
TSN and RDS2 (streamed on ESPN3 in the United States) will provide complete coverage of the 2021 Scotties Tournament of Hearts. CLICK HERE for the complete schedule.
This story will be available in French as soon as possible at www.curling.ca/2021scotties/nouvelles/?lang=fr