Ontario tames Wild Card #2!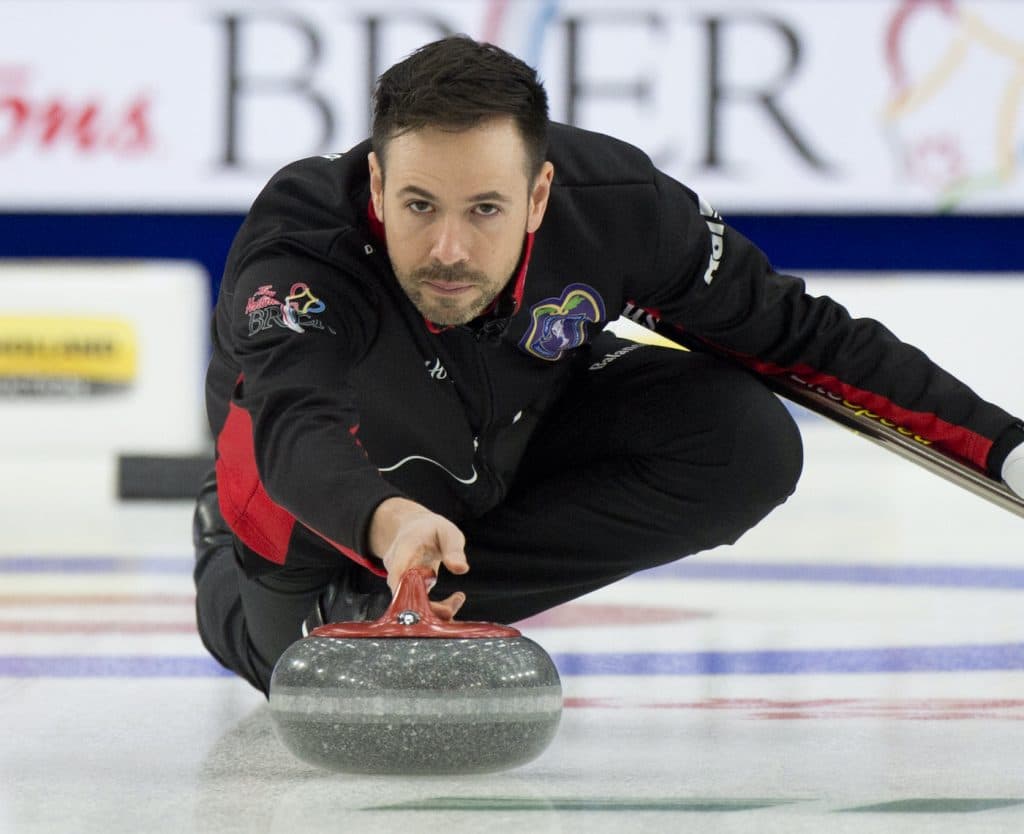 Ontario claims crucial win over Team Wild Card #2 at Tim Hortons Brier
Timing is everything, and John Epping's Ontario representatives at the 2021 Tim Hortons Brier, presented by AGI, picked the right time to play their best game of the week.
Epping's Toronto team rolled to an impressive 9-3 win over Team Wild Card #2's Kevin Koe, snapping the Calgarians' win streak at six games on Wednesday night at WinSport Arena at Canada Olympic Park in Calgary.
With the victory, Epping, vice-skip Ryan Fry, second Mat Camm, lead Brent Laing and coach Jim Wilson improved to 5-2, good enough for a tie for second place in Pool B with Team Canada's Brad Gushue (St. John's, N.L.) and Saskatchewan's Matt Dunstone (Wadena), behind Team Wild Card #2 at 6-1.
More importantly, with the victory Ontario bounced back emphatically after a disappointing effort in the morning draw against Quebec's Mike Fournier, who prevailed 10-7 to end a four-game win streak for Epping's crew.
"That was really crucial for us," said Epping. "It was a bit of a letdown for us this morning, so to regroup, come back and play a really good game tonight and give ourselves a chance — you know what, it doesn't matter about getting through to the Championship Pool, it's about winning enough games to give yourself a chance at the playoffs at the end of the week."
Epping fired a 92 per cent game at Team Wild Card #2, taking control with three deuces in four ends — the third, fifth and sixth.
"Just making some good shots, putting a bunch of shots together in a row — that's what's going to build momentum for us.," said Epping, who. "We played some good ends, and it was probably our best game in terms of scoring multiple points with the hammer, and that's really crucial. Just seeing shots made out there gives you confidence."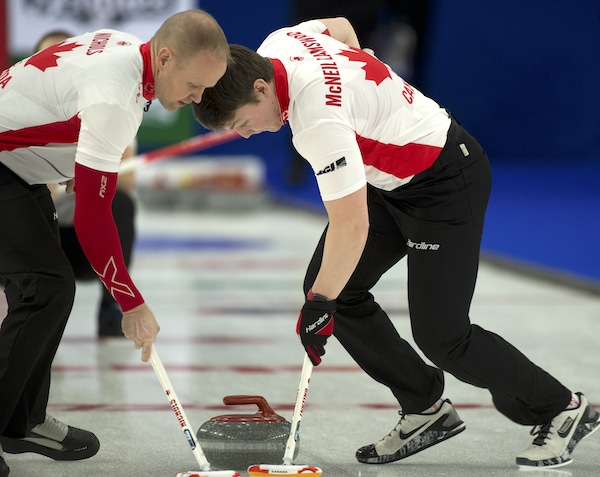 And, yes, it didn't hurt matters that Ontario was able to keep Team Wild Card #2 within hailing distance, and should Koe's team lose to Quebec (4-3; Montreal/Valleyfield) on Thursday, and should Ontario beat Prince Edward Island's Eddie MacKenzie (1-6; Crapaud/Montague), Ontario would hold a tiebreaker advantage over Koe's team.
"It's important — Kevin beats us, there's a good chance he goes through undefeated through the first pool," said Epping. "So to bring him back a bit is helpful for us. But still, we have to focus on ourselves and just keep playing well, putting a bunch of shots together in a row, and getting some wins on the board."
The final round of Pool B preliminary play is scheduled for Thursday afternoon, and the top four finishers will move on to the Championship Pool with the top four from Pool A. They will play crossover games Friday and Saturday, with their preliminary records carrying forward.
The top three teams after the Championship Pool games will make the playoffs; the first-place team after the Championship Pool will go straight to the gold-medal game (Sunday, 8:30 p.m.; all times Eastern), while the second- and third-place teams will meet in the semifinal (Sunday, 2:30 p.m.).
In other games Wednesday night, Team Canada was an 11-3 winner in over their rivals from the Rock, Newfoundland/Labrador's Greg Smith (2-6; St. John's); Saskatchewan doubled Prince Edward Island 10-5; and Nova Scotia's Scott McDonald (4-3; Halifax) beat Nunavut's Steve Mackey (0-7; Iqaluit) 14-1.
The 2021 Tim Hortons Brier continues Thursday with draws at 10:30 a.m., 3:30 p.m. and 8:30 p.m. (all times Eastern).
Live scoring, standings and statistics for the 2021 Tim Hortons Brier are available at www.curling.ca/scoreboard/
TSN and RDS2 (streamed on ESPN3 in the United States) will provide complete coverage of the 2021 Tim Hortons Brier. CLICK HERE for the complete schedule.
This story will be available in French as soon as possible at www.curling.ca/2021brier/nouvelles.