World men's opens Friday!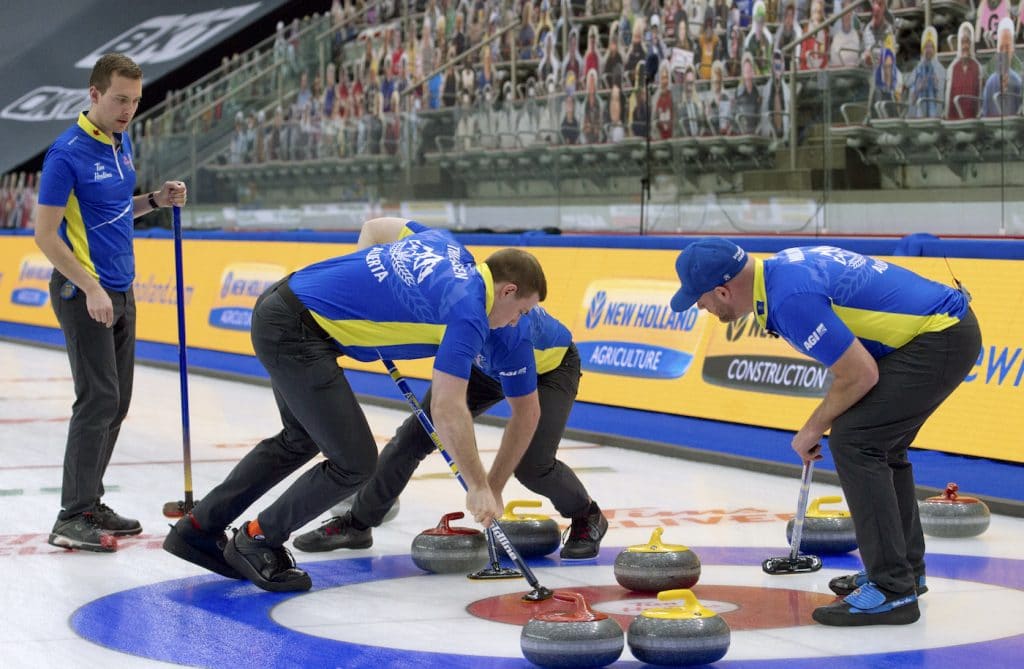 2021 BKT Tires & OK Tire World Men's Championship starts Friday in the bubble
Action in the bubble in Calgary will be heating up again as the 2021 BKT Tires & OK Tire World Men's Curling Championship, presented by New Holland, gets underway Friday morning at WinSport Arena at Canada Olympic Park.
The recently crowned Tim Hortons Brier, presented by AGI, champs skipped by Brendan Bottcher of Edmonton will face a test right off the bat in Friday's opening draw at 11 a.m. (all times Eastern) as they take on Scotland's Bruce Mouat to open the 14-team round-robin draw.
Bottcher, with vice-skip Darren Moulding, second Brad Thiessen, lead Karrick Martin, alternate Marc Kennedy, team coach Don Bartlett and national coach Jeff Stoughton, will be looking to latch onto the same wave of momentum that carried them to the Tim Hortons Brier title earlier this month after winning silver medals the three previous years.
And while this team will be making its World Men's Championship debut, Bottcher's team has some significant international experience, particularly at the skip position.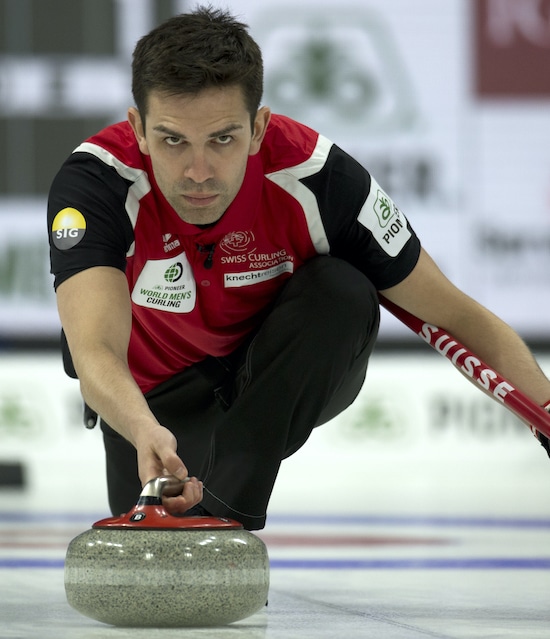 Bottcher skipped Canada to a gold medal at the 2012 World Junior Championships in Östersund, Sweden, beating Sweden's Rasmus Wranå in the final; Wranå will be in the bubble in Calgary throwing second stones for reigning world men's champ Niklas Edin.
In 2013, Bottcher skipped a Canadian team that included Thiessen and Martin to a bronze medal at Winter Universiade in Trentino, Italy, where they defeated Norway's Markus Høiberg in the bronze-medal game. Høiberg also will be in the bubble in Calgary, playing second for Steffen Walstad's Norwegian team.
There's not only a world championship on the line in Calgary, but also berths into the 2022 Winter Olympics in Beijing. The top six finishing countries will qualify to compete in Beijing.
And there is no shortage of star quality that will be competing in Calgary with those kinds of stakes.
Leading the way will be Edin's Swedish team that won the most recently contested world men's championship, two years ago in Lethbridge, Alta., where they defeated Canada's Kevin Koe in the gold-medal game.
Edin has claimed medals every time he's played a world championship in Canada — gold in 2019, 2015 at Halifax and 2013 at Victoria; silver in 2017 at Edmonton; bronze in 2011 at Regina; and gold in the 2004 World Juniors in Trois-Rivieres, Que.
Mouat, meanwhile, will be looking to upgrade from the bronze he claimed for Scotland in 2018 at Las Vegas; he's also a former world junior champ (2016) and Winter Universiade champ (2017).
Switzerland's Peter de Cruz is a three-time world men's bronze-medallist (2019 at Lethbridge, 2017 at Edmonton, 2014 at Beijing).
And, of course, the United States will be represented by 2018 Winter Olympics gold-medallist John Shuster.
Other competing entries are China (skipped by Qiang Zou); Denmark (skipped by Mads Nørgaard), Germany (skipped by Sixten Totzek), Italy (skipped by Joel Retornaz), Japan (skipped by Yuta Matsumura), the Netherlands (skipped by Jaap Van Dorp), the Russian Curling Federation (skipped by Sergey Glukhov) and South Korea (skipped by Yeong Seok Jeong).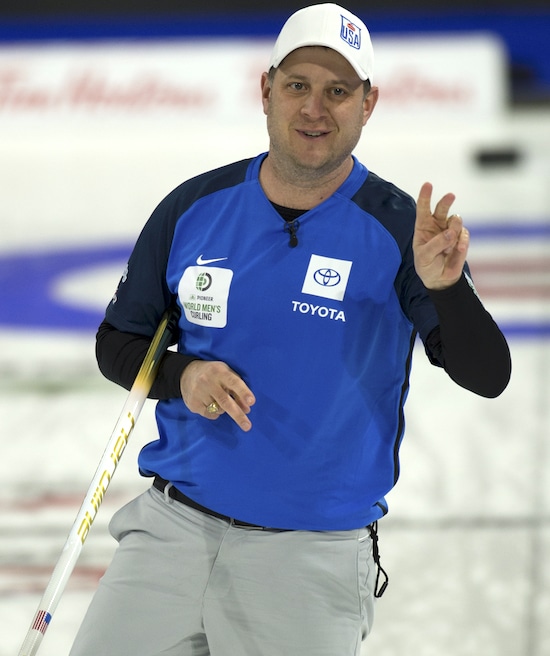 With the country of Russia serving a two-year World Anti-Doping Agency ban, Glukhov's team is formally listed as representing the Russian Curling Federation.
It will be the 62nd edition of the world men's championship; Canada has won a leading 36 world men's titles, and Canadian teams have reached the podium 54 times in those 61 previous world championships, collecting 11 silver and seven bronze to go along with the gold medals.
The 2021 BKT Tires & OK Tire World Men's Championship will feature a 14-team field. Round-robin play will run through to Friday, April 9, with the top six teams making the playoffs; no tiebreakers will be played, so ties for playoff spots will be broken based on head-to-head results, and if that doesn't resolve the tie, then the pre-game Last-Shot Draw distances.
The top two teams from round-robin play will be seeded directly into the semifinals on April 10, while third will play sixth and fourth will play fifth in the qualifying-round games — one of which will take place in the evening on April 9, and other in the morning on April 10.
The winners of the qualifying-round games will advance to the semifinals later on Saturday — one in the afternoon and the other in the evening. The semifinal winners will play for gold on April 11 at 6 p.m., with the semifinal losers battling for bronze on April 11 at 1 p.m.
CLICK HERE to download the media guide for the 2021 BKT Tires & OK Tire World Men's Curling Championship.
TSN/RDS2, the official broadcast partners of Curling Canada's Season of Champions, will provide live coverage of Canada's round-robin games, in addition to all playoff games. CLICK HERE for their complete broadcast schedule.
The list of teams, schedule information and live scoring can be found on the event website, www.curling.ca/2021worldmen