Tough loss for Canada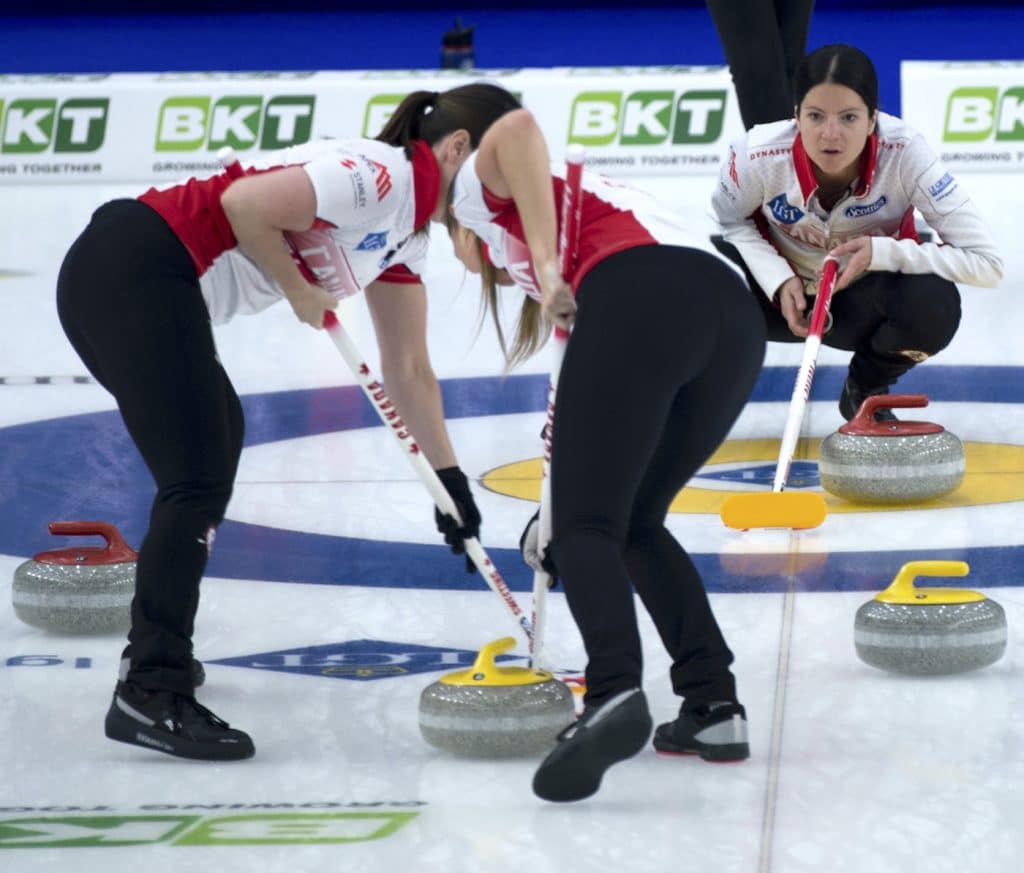 RCF comeback results in second straight loss for Canada
It was a disappointing Saturday for Team Canada at the 2021 LGT World Women's Curling Championship, presented by BKT Tires.
Kerri Einarson's team from Gimli, Man., played two superb first five ends at WinSport Arena at Canada Olympic Park in Calgary, against Switzerland's Silvana Tirinzoni and RCF's Alina Kovaleva.
But the final five ends in both games were another story, and it proved costly again Saturday night as RCF scored three in the eighth end en route to an 8-7 win over Canada.
It was a similar scenario to the loss against Switzerland, who also scored three in the eighth end to turn the game around.
"Eighth end again," said Einarson. "Just didn't capitalize and we got some unfortunate breaks, and they made a lot of great shots. It was a tough one."
With the win, RCF improved to 4-0 and took over sole possession of first place in the 14-team round-robin standings, while Einarson vice-skip Val Sweeting, second Shannon Birchard, lead Briane Meilleur, alternate Krysten Karwacki, team coach Heather Nedohin and national coaches Elaine Dagg-Jackson and Renee Sonnenberg, dropped to 1-3.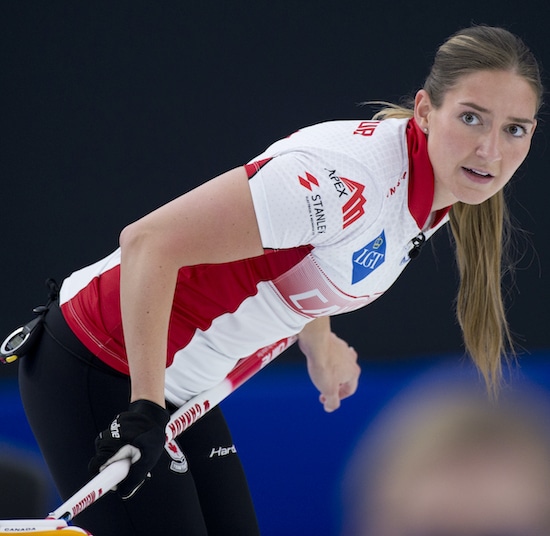 Canada was up 5-2 after four ends, powered by a first-end steal of three when Kovaleva was heavy with her last-rock draw for a single.
But RCF fought back with single points in the fifth and sixth ends, then forced Canada to one in the seventh and took the lead with the dramatic three in the eighth end.
"We've learned a lot, but this is one we just have to park," she said. "We just have to keep fighting and grinding; it's a long, long haul. We just have to keep building off of the good things we are doing out there."
There have been positives, to be sure, but the eighth-end issue is one that undoubtedly will be addressed prior to the Canadians' next game, Sunday at 4 p.m. (all times Eastern) against Tabitha Peterson of the United States (2-2).
"They're putting a lot of pressure on us in those eighth ends, so we just have to sharpen up and make sure we don't give up three. That would be ideal," said Sweeting. "But we still fought hard to get back in there in nine, and again in 10 to make her throw her last shot (a draw to the four-foot with Canada sitting two in the eight-foot). We're definitely leaving it all out there. I think we're still playing really well as a team. We just have to be strong until the end. But we'll keep fighting. There's still lots of (games) left. It's still in our own hands. We still control everything out there. I'm excited for tomorrow."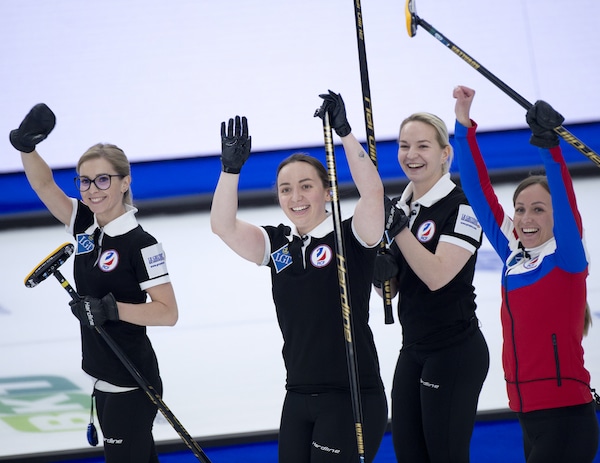 In the other Saturday night games, Germany's Daniela Jentsch (2-2) shaded South Korea's Eunjung Kim (0-4) 10-9; the U.S. scored four in the fourth end in a 7-5 win over Italy's Stefania Constantini (0-4); and China's Yu Han (2-1) turned back Japan's Sayaka Yoshimura (1-2) 5-2.
Switzerland, Scotland's Eve Muirhead (3-0), Sweden's Anna Hasselborg, Anna Kubešková of the Czech Republic (2-1), Denmark's Madeleine Dupont (1-2) and Marie Turmann of Estonia (0-3) all had byes on Saturday night.
The 2021 LGT World Women's Curling Championship continues Sunday with draws at 11 a.m., 4 p.m. and 9 p.m. (all times Eastern).
Live scoring, standings and statistics for the 2021 LGT World Women's Curling Championship are available at worldcurling.org/events/wwcc2021?pageType=results
TSN and RDS2 will provide complete coverage of all Team Canada games at the 2021 LGT World Women's Curling Championship. CLICK HERE for the complete schedule.
This story will be available in French as soon as possible at www.curling.ca/category-all-posts-fr/?lang=fr