Officer to Olympics!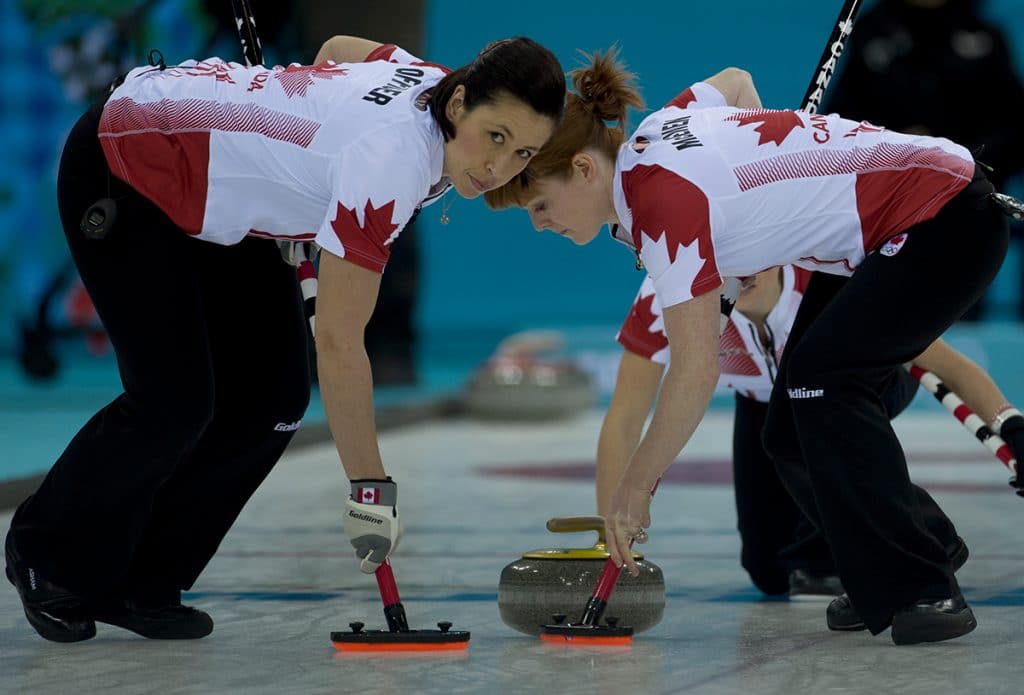 Jill Officer selected as Canadian Athlete Mentor at 2022 Olympic Games
While Canada's men's, women's and mixed doubles curling teams are yet to be determined for the 2022 Olympic Winter Games, we know of the first curler who will be part of Team Canada at the upcoming Games in Beijing.
Winnipeg's Jill Officer will take on the role of Athlete Mentor at the event. She is one of five athlete mentors selected by the Canadian Olympic Committee in an announcement made today. Other athletes selected are Maxime Dufour-Lapointe (freestyle skiing), Geneviève Saumur (swimming), Sherraine Schalm (fencing) and Seyi Smith (athletics/bobsleigh).
Officer lived the Olympian experience in 2014, playing second for Jennifer Jones's Canadian team that won gold at the Sochi Olympic Winter Games. She'll draw on that journey, along with her time spent at numerous international competitions, including six world women's curling championships where she won two gold medals.
The Winnipegger still has a competitive drive, even after retiring from playing the game in 2018. It simply does not go away after playing at the highest level for over 20 years. In this new role, Officer will play a role in helping prepare and support Canadian athletes as they achieve their dreams of stepping atop an Olympic podium.
"I don't even know if I could put that into words truthfully. When we were in Sochi, I remember how amazing it was to feel part of that greater Team Canada and the atmosphere that the Canadian Olympic Committee created to build that team," Officer said. "As much as I'm not going to be there in athlete capacity, I still feel like I'm going to be part of Team Canada. To have that opportunity to experience that is special, and I'm looking forward to learning about the Olympics from a different aspect."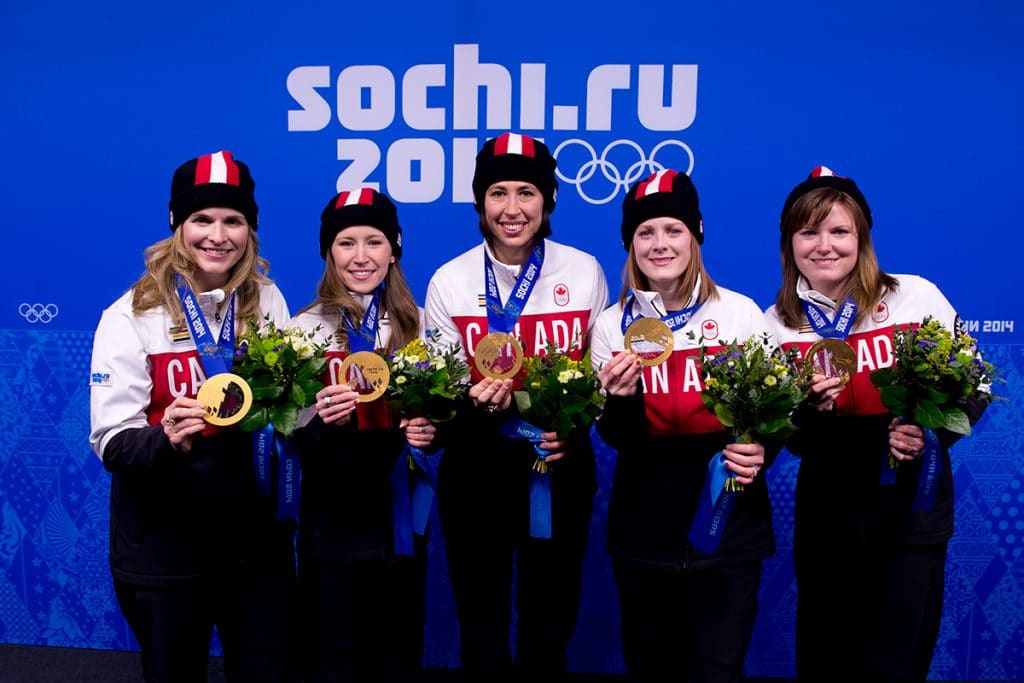 The Canadian Olympic Committee created the Athlete Mentor role to help prepare athletes for the mental and physical challenges of performing at the Olympic Games. Officer will be based in the Olympic Village and keep Canadian athletes motivated and provide them with advice and support. She'll be there as someone who has lived the experience and can provide mentorship, in addition to being a friendly face in the lounge that's available to answer any questions an athlete may have.
Officer is the perfect fit for this role. While her team had an impressive Olympic Games experience (Officer and Team Jones became the first women's team to go undefeated in women's curling), Officer has faced plenty of adversity in her curling career and knows how to overcome it. Officer has appeared at 13 Scotties Tournament of Hearts as a player, won six gold medals and racked up a record-setting 128 career wins as a second.
After retiring from the game, Officer put her journalism and broadcasting background to work as a curling commentator and serves on the World Curling Federation's Athlete Commission.
However, Officer was at a crossroads and needed to think about what she wanted to accomplish post-retirement. As life slowed down during the Covid-19 pandemic, Officer had an opportunity to evaluate a new direction.
"I was looking at broadcasting from a long-term standpoint – 10, 15, 20 years from now – was that still where I wanted to be? I wasn't sure of the answer to that. But I also knew it wasn't the only place I wanted to be," Officer said.
Officer started having conversations with her support group and mentioned if she were 20 years younger, she would have gotten into mental sports performance.
"And somebody said, 'Why not now? What's stopping you now?"
And just like that, Officer is once again a student of sport. She enrolled in the University of Winnipeg's Kinesiology program in September 2020 for a Bachelor of Kinesiology, with a goal of earning a Masters in Mental Performance. It is a significant lifestyle change, but the ability to complete classes online provides Officer with some flexibility with her family life, while also embracing new challenges.
Officer's willingness to explore these new areas of study, her experience as a player at international events, and her open and friendly demeanour made her an ideal Athlete Mentor. Officer applied for the role last summer. After a series of interviews with the Canadian Olympic Committee, she was selected to be part of the team led by Chef de Mission Catriona Le May Doan.
"Each mentor brings a unique set of experiences and skills, but we can all attest to the value of being able to lean on someone when we need it most at Games. As Chef de Mission and Athlete Mentors for Team Canada, we are committed to providing the helping hand and support athletes may require to be at their very best next February," Le May Doan said.
There will be roughly 225 Canadian athletes aiming to make the country proud in early 2022. In addition, there will be plenty of Canadian support staff and volunteers making the voyage to Beijing aiming to play some role in the country's pursuit for gold. Among them, Officer, who can't wait to dawn the Maple Leaf once again in her new role.
"Doing things like this gives me the ability to stay connected to sport, curling and Olympics. I've always said I loved being around other athletes. I love learning from them, and this was a tremendous opportunity to do that."