Prince George gets its event!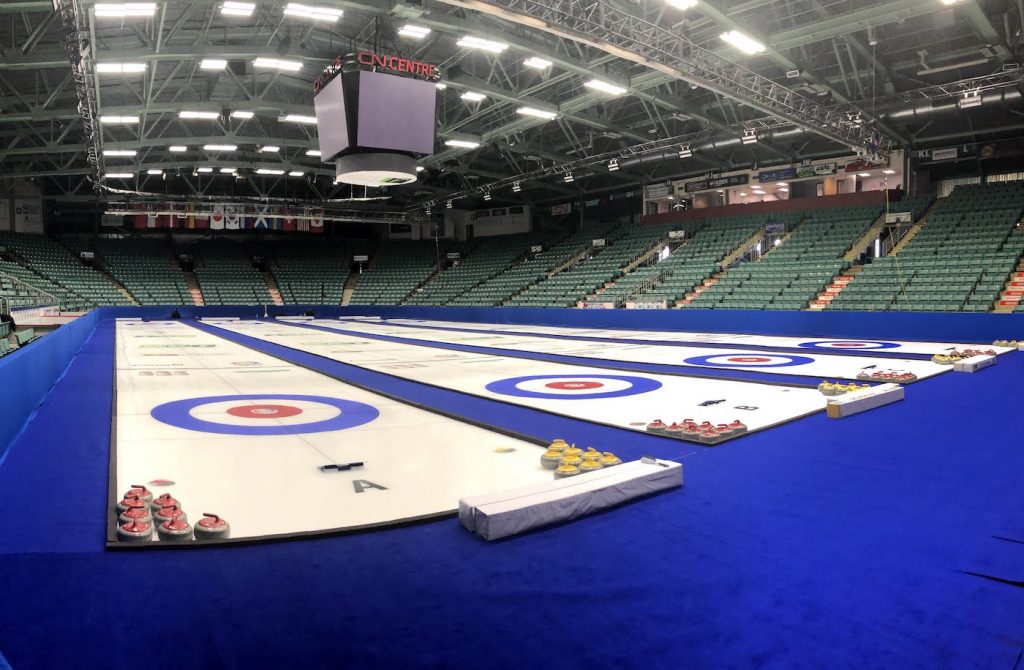 2022 World Women's Curling Championship to be played in Prince George, B.C.
It was among the darkest days in curling history, as 48 hours before the start of the event, the 2020 World Women's Curling Championship in Prince George, B.C., was cancelled due to the COVID-19 pandemic.
But the enthusiasm, spirit and passion of the central British Columbia city couldn't be dampened, and as a result, there will be world-class curling in Prince George after all.
The 2022 World Women's Curling Championship will be contested March 19-27 at the CN Centre in Prince George, it was announced jointly today by Curling Canada and the World Curling Federation.
"I'm delighted to see the host committee of Prince George able to finally welcome the World Women's Curling Championship 2022 to their community following the disappointment of the 2020 cancellation," said World Curling Federation President Kate Caithness. "The local organizing committee worked tirelessly to ensure the success of the 2020 edition and I have every confidence that they will be equally prepared for the 2022 championship where hopefully, if restrictions allow, we can welcome back fans to the stadium."
Prince George will be hosting its first World Curling Federation event, and for the province of British Columbia, it will be a fourth opportunity to welcome the world's best women's curling teams.
In 2008 at Vernon, Canada's Jennifer Jones came out on top; 10 years earlier, in Kamloops, Sweden's Elisabet Gustafson won gold, and in 1986 in Kelowna, Canada's Marilyn Bodogh captured a gold medal.
"We all have vivid memories of that week leading up to the cancellation in Prince George, and we know how much excitement there was in the city leading up to the event, so today's announcement is particularly gratifying," said Katherine Henderson, Chief Executive Officer of Curling Canada. "I know that Curling Canada and our partners at the World Curling Federation really wanted to make sure Prince George got its opportunity to show off to the world, and I'm positive that it will put on a championship that will be remembered by all who participate."
Seating 5,582 in its hockey configuration, the CN Centre is home to the Western Hockey League's Prince George Cougars. The arena was opened in 1995.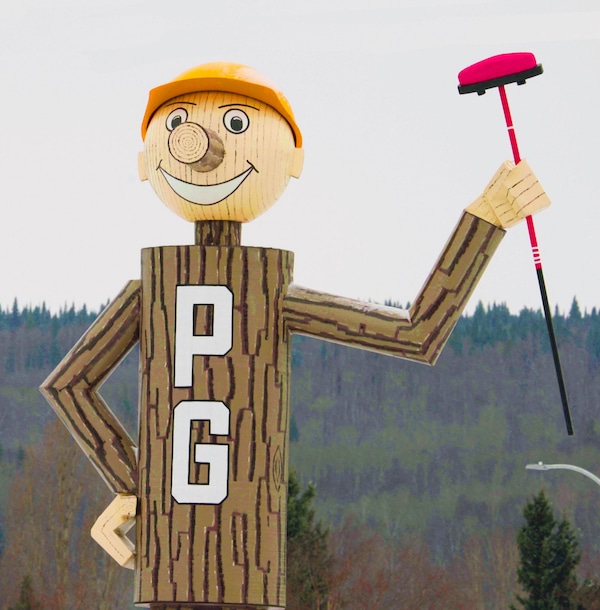 "Our nation is ready to welcome the 2022 Women's World Curling Championship curlers, coaches, families and fans to our unceded ancestral lands," said Chief Dolleen Logan of the Lheidli T'enneh First Nation. "Our members have welcomed visitors to our territory for thousands of years and the excitement of having a major sporting event hosted in Prince George never grows old. With COVID-19 now in check we look forward to Prince George hosting more large gatherings and special events such as the 2022 Women's World Curling Championship."
"On behalf of City Council, it's my pleasure to welcome the World Women's Curling Championship to Prince George — once again!" said Prince George Mayor Lyn Hall. "If anything, we are even more thrilled to be hosting this premier event in 2022 and to be given another opportunity to showcase our community on the international stage. Thank you to the World Curling Federation and Curling Canada for recognizing that Prince George is an accomplished host city with world-class venues, volunteers, and experiences for athletes."
Prince George has been a superb host of curling events in the past. The 2009 Road to the Roar Pre-Trials, which decided the final entries into that years Tim Hortons Roar of the Rings Canadian Curling Trials, were played at the CN Centre, as was the 2000 Scott Tournament of Hearts, won by B.C.'s own Kelley Law, who would then go on to win gold at the 2000 World Women's Championship in Scotland.
Prince George also hosted the 1987 Canadian Seniors, the 1979 Canadian Mixed and the 1961 Canadian Junior Men's championships.
"Tourism Prince George is thrilled to welcome the World Curling Federation and Curling Canada back to Prince George," said Colin Carson, Chief Executive Officer of Tourism Prince George. "To bring back the World Women's Curling Championship will be a huge boost to local businesses, and especially tourism businesses, that have been so hard hit by the COVID-19 pandemic. The entire community was looking forward to hosting this event in 2020 and I'm ecstatic that Prince George is able to welcome it back. We look forward to showcasing our community, and all its offerings, to the world."
"Prince George was hours away from the 2020 Women's World Curling Championship Opening Ceremony when the pandemic brought the event and the world to a halt," added Jen Rubadeau, Host Committee Vice-Chair of Facilities. "On behalf of the Local Host Committee, we are thrilled with the announcement that Prince George will have its opportunity to host this world-class event and showcase our community and hospitality to the world in March 2022! We are looking forward to again working with the countless dedicated volunteers and community members to transform the CN Centre and Kin Centre into a nine-day curling celebration!"
Tickets will go on sale soon, with details announced close to the on-sale date. Look for announcements on volunteer recruitment soon as well.
"I couldn't be happier for the City of Prince George and its resilient curling community that they will get this opportunity to host the World Women's Curling Championship," said Scott Braley, Chief Executive Officer of Curl BC. "B.C. has a rich tradition of hosting world-class curling events, and I know the host committee in Prince George will be working extremely hard to live up to that tradition."
The world women's championship began in 1979 in Perth, Scotland, and was contested separately from the men's championship through 1988. During that time, the women's event was held twice in Canada, in 1983 in Moose Jaw and 1986 in Kelowna.
In 1989, the championships were combined for the first time in Milwaukee, Wis., and remained so through 2004. During that time, Canada first hosted the joint championships in 1991 in Winnipeg, followed by five Ford World Men's and Women's Curling Championships (Brandon, Man., 1995; Hamilton, 1996; Kamloops, 1998; Saint John, N.B., 1999 and Winnipeg, 2003).
Beginning in 2005, when the men's and women's world championships were separated once again, Curling Canada, known then as the Canadian Curling Association, agreed to alternately stage a men's and women's event in Canada each year.
Canada has won a leading 17 women's world titles since 1979; Switzerland and Sweden are next at eight apiece.
The 2021 World Women's Championship was played in a bubble in Calgary, with Switzerland's Silvana Tirinzoni coming out on top.