Weagle/Epping clinch!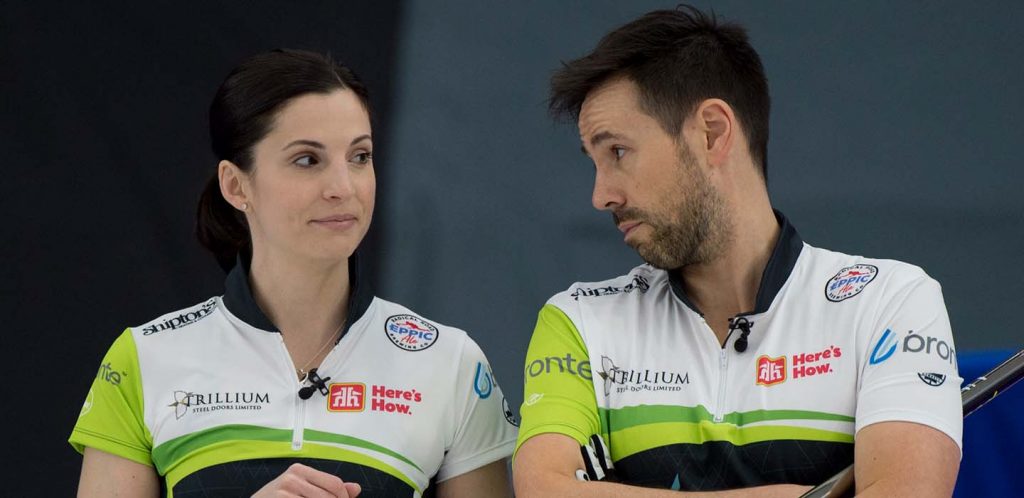 Weagle and Epping clinch mixed doubles berth; Galusha tops field in Waterloo
While Canada's curlers are constantly on a quest for gold, sometimes settling for silver isn't so bad.
Such was the case for mixed doubles pair Lisa Weagle (Ottawa) and John Epping (Toronto), who finished runner-up to Swedish siblings Isabella and Rasmus Wrana at the Aly Jenkins Mixed Doubles Memorial in Martensville, Sask.
While the Wrana's took home top prize and $8,000, Weagle and Epping were the highest ranked Canadian duo, which earned them a spot in the upcoming Canad Inns Canadian Mixed Doubles Curling Trials – a much more valuable prize. They are the seventh team to earn a berth, while nine more spots will be awarded before the late-December event.
Weagle and Epping won their berth by defeating Jennifer Armstrong and Catlin Schneider (White City, Sask.) in their semifinal matchup. The other semifinal featured two Swedish teams, and thus the winner of the Canadian side would automatically earn the spot.
Both Weagle and Epping will be participating in the four-player Olympic Trials at the end of November; Weagle with Team Jennifer Jones (Winnipeg) and Epping skipping his own foursome. The winners of the men's and women's events won't be able to participate in the mixed doubles trials a few weeks later.
The next mixed doubles berth will be awarded at the Qualico Mixed Doubles Classic, which is scheduled for Sept. 30 – Oct. 3, in Banff, Alta.
In Quebec City, former mixed doubles Canadian champions Kim and Wayne Tuck (Ilderton, Ont.) won the Goldline DM Express and earned the top share of the $4,000 purse. They defeated fellow Ontarians Lauren Wasylkiw and Shane Konings (Unionville, Ont.).
In this weekend's four-player action, Tracy Fleury (East St. Paul, Man.) defeated Kerri Einarson (Gimli, Man.) in the final of the Sherwood Park Women's Curling Classic in Alberta.
Fleury (with Kristin MacCuish, Liz Fyfe, and Selena Njegovan) beat American Cory Christensen in the quarterfinal, and South Korea's Eunjung Kim in the semi. Einarson beat Laura Walker (Edmonton) and Germany's Daniella Jentsch on her way to the final.
The win was the second in this young season for Team Fleury, which also took home the title at the Oakville Labour Day Classic in Ontario.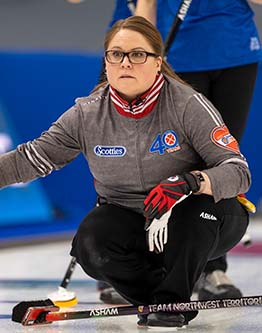 In Winnipeg, the championship at the Mother Club Fall Curling Classic came down to two of the Wild Card teams from last year's Scotties Tournament of Hearts. Mackenzie Zacharias (Altona, Man.) beat Winnipeg's Beth Peterson to earn $1,200. Peterson took home $1,000. Zacharias skipped Karlee Burgess, Emily Zacharias, and Lauren Lenentine to the win.
On the men's side, Winnipeg's Riley Smith defeated two-time Canadian junior champ Braden Calvert in an extra-end final. Smith earned $1,600 while Calvert took home $1,200.
And finally, in Waterloo, Ont., the KW Fall Classic was won by Yellowknife's Kerry Galusha. In a rematch of the previous week's final, Toronto's Hollie Duncan faced the Northwest Territories foursome, this time with a different result. Galusha (with Jo-Ann Rizzo, Margot Flemming, Sarah Koltun, spare Leigh Armstrong and coach Shona Barbour) took home the $3,200 top prize, while last week's winner Duncan earned $2,425.
The men's event was decided in an all-Scottish final with Ross Whyte defeating Ross Patterson.