King of the Rings!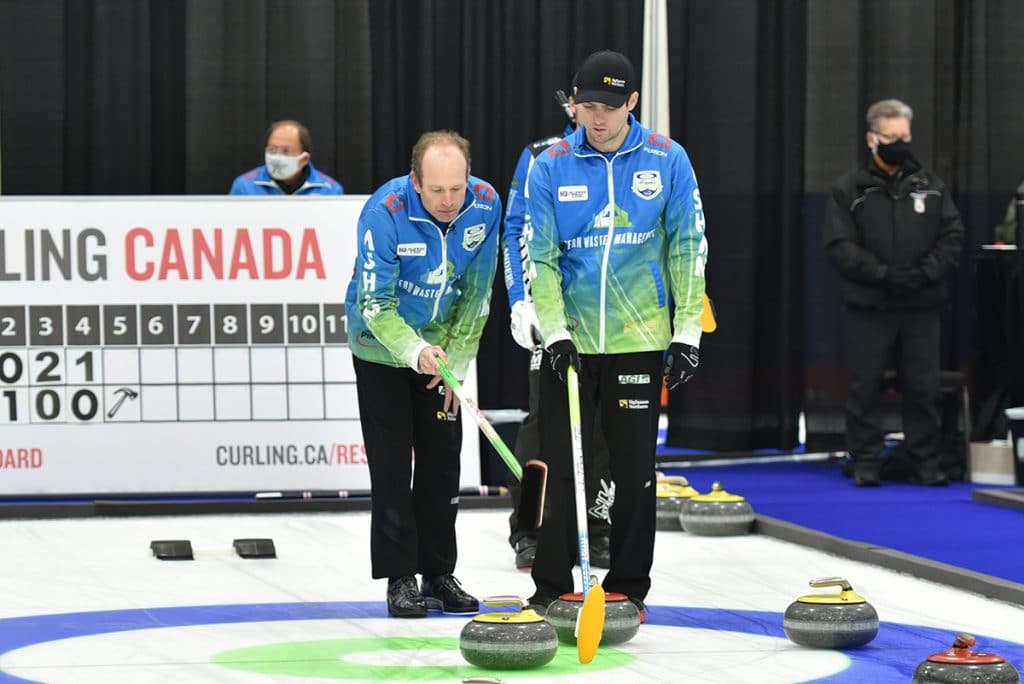 Grassie grinding towards berth through C-event in Ottawa
Sean Grassie knows a thing or two about long bonspiels.
Grassie, the 2009 Canadian mixed gold-medallist, is a bit of a historian when it comes to curling in his home province of Manitoba. He's chronicled the history of Manitoba's longest-running bonspiel in his book Kings of the Rings. The MCA Bonspiel is widely considered as the largest in the world and dates back to the late 1800s. 
For some curling teams, it's been an avenue to the Tim Hortons Brier and world men's championships. For others, it's an opportunity to participate in a microcosm of Canadiana, featuring over 1,200 teams at one point.
With so many teams competing, it is common for some to grind out wins from the bottom of the bracket and play over a dozen games in a short amount of time. It can be a gruelling task with back-to-back matches and late games followed by early mornings.
While not facing the same extremities as an MCA Bonspiel (now known as the Manitoba Open Bonspiel and includes women's and mixed teams), Grassie and his team from the Deer Lodge Curling Club in Winnipeg must rattle off four consecutive wins through the C-Event at the Canadian Curling Pre-Trials Direct-Entry event in Ottawa at the RA Centre. One of two berths into the Home Hardware Curling Pre-Trials from Oct. 26-31, 2021, in Liverpool, N.S., is on the line.
On Friday morning, Grassie defeated Jacques Gauthier of the Assiniboine Memorial Curling Club in Winnipeg 7-3 to keep those hopes alive, and he did it shorthanded.
"That's okay. We've been in this spot before where we have to win a bunch of games to qualify. We knew going in every game would be a toss-up and was going to be tight," Grassie said.
Skip Grassie, vice-skip Tyler Drews, lead Rodney Legault, and coach Jack Grassie took to the ice with three players. Second, Daryl Evans woke up feeling a bit off and opted to stay back at the hotel out of an abundance of caution.
"It was tough playing with three players as well," Grassie said. "We made sure we wouldn't bring [Evans] in. To play with three, having one sweeper is always difficult, but that was still our best game as a team for sure."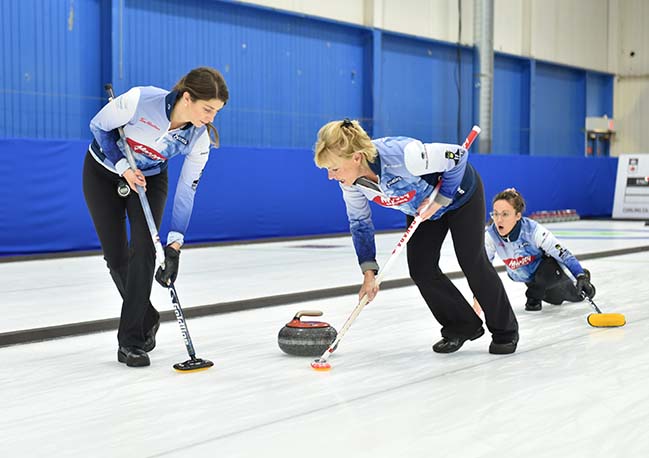 But that didn't slow down Grassie, who also owns a bronze medal from the 2009 World Mixed Doubles Curling Championship – back when that event was in its infancy.
"We were just sharp right from the start and got the early lead with a couple of steals there. This was our best game for sure," Grassie said. "Even our previous two games, they came down to the last rock, and we just couldn't pull those games out. So it was good to see us come out of here with a win."
After trading a pair of single points in the first two ends, Grassie scored the first deuce in the third. It started with Grassie's first shot of the end, executing a perfect hit and roll to the back four-foot behind centre-guard cover. Gauthier was a touch light on his draw, and Grassie managed to bump it back for a score of two.
Everything was coming up Grassie leading up to the fifth-end break with back-to-back steals in the fourth and fifth ends. Team Gauthier was doing everything it could to manufacture a score of two to get back into the game, but Grassie's game-plan and inability to miss caused some headaches for Gauthier.
In the seventh end, Gauthier managed to pressure Grassie after a missed shot from vice Drews. However, Grassie was unfazed. He faced three Gauthier counters on his final shot but calmly and collectively drew to the button for a single point and four-point lead.
Grassie (1-2) scored one in the eighth and forced Gauthier (1-3) to one in the ninth to end the game.
Also on the ice in the men's event was a game between Winnipeg's Ryan Wiebe (1-2; St. Vital Curling Club) and Willie Lyburn (1-3; Granite Curling Club), also of Winnipeg.
Wiebe capitalized with a score of three in the seventh end for a 9-5 win. Now, Team Wiebe takes on another Winnipeg-based team in Grassie for the C-Event quarterfinal.
Grassie and Wiebe play at 4 p.m. (all times ET) on Friday.
On the women's side of the Pre-Trials Direct-Entry event, Jill Brothers of Halifax (1-2) kept her team's chances alive at a berth following an 8-5 win against Laurie St-Georges (1-3; Laval-sur-le-Lac/Glenmore, Que.). Team Brothers awaits the winner of the game between Team Sarah Wark (0-2; Abbotsford, B.C.) and Team Ashley Howard (1-2; Saskatoon) at noon.
The Canadian Trials and Pre-Trials Direct-Entry events continue on Friday with draws at noon, 4 p.m., and 8 p.m. (all times ET).
Live scoring and standings for the events are available here.
Live streaming for all draws is available on Curling Canada's YouTube page.
This story will be published in French as soon as possible here.