Curling tours recap!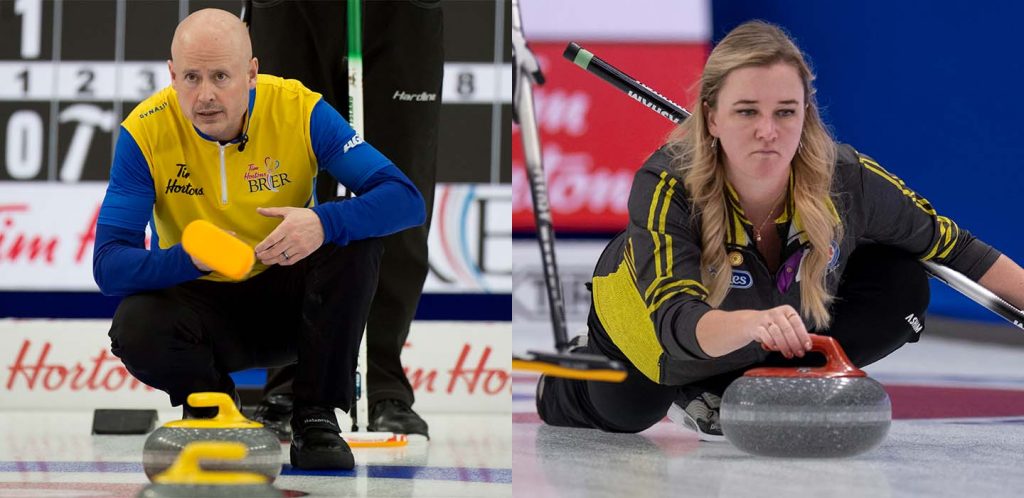 Koe, Carey come out on top at tour events
While curling fans spent most of the weekend with their eyes fixed on Ottawa's Trials and Pre-Trials Direct-Entry events, other competitive events were taking place all across the country with many familiar names topping the standings.
Calgary's Kevin Koe was the big winner in Okotoks, Alta., winning the ATB Okotoks Classic. After beating reigning Tim Hortons Brier champion Brendan Bottcher (Edmonton) in the semifinal, Koe (with vice-skip John Morris, second B.J. Neufeld, and lead Ben Hebert) dispatched Scotland's Ross Whyte in the championship, taking home $9,000.
Bottcher earned $4,000 for his semifinal finish.
In Martensville, Sask., Chelsea Carey's new squad took home the title at the Craven Sports Services Curing Classic. The playoff draw of the 24-team women's event featured several Scotties Tournament of Hearts veterans including Sherry Anderson, Amber Holland, and Michelle Englot.
Carey's Regina-based team of Jolene Campbell, Stephanie Schmidt, and Jennifer Armstrong defeated Englot in the semi, before beating another Regina team – skipped by Jessica Mitchell – in the final, taking home the biggest piece of the $12,000 purse.
The 16-team men's event in Martensville was decided in a battle between two Saskatoon teams. Daymond Bernath beat Michael Carss to take home top-prize.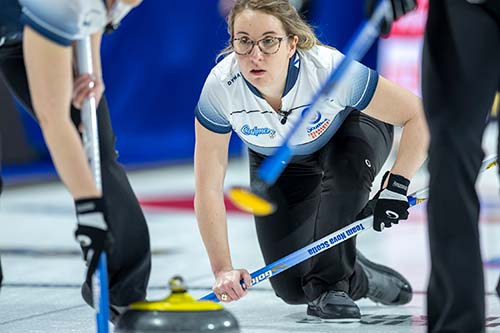 Many of Atlantic Canada's top curlers were taking part in the Curling Store Cashspiel in Lower Sackville, N.S. Two Haligonian teams reached the final, Travis Colter edged out Stuart Thompson, 6-5.
In the 16-team women's event, Halifax's Christina Black stole the eighth end and the win, from Fredericton's Andrea Crawford.
In mixed doubles competition, Lauren Wasylkiw and Shane Konings (Unionville, Ont.) won the title at the Oakville Mixed Doubles Classic after completing the event with an undefeated record. The 32-team event featured a purse of $10,000.
In Morris, Man., Kadriana Sahaidak and Colton Lott of Winnipeg Beach, Man., took home the championship at the Cargill Curling Training Centre MCT Mixed Doubles bonspiel. Last year's national championship runners-up lost one game in the round-robin to Winnipeg's Megan and Brett Walter, but avenged that loss in the championship final.