Curling tours update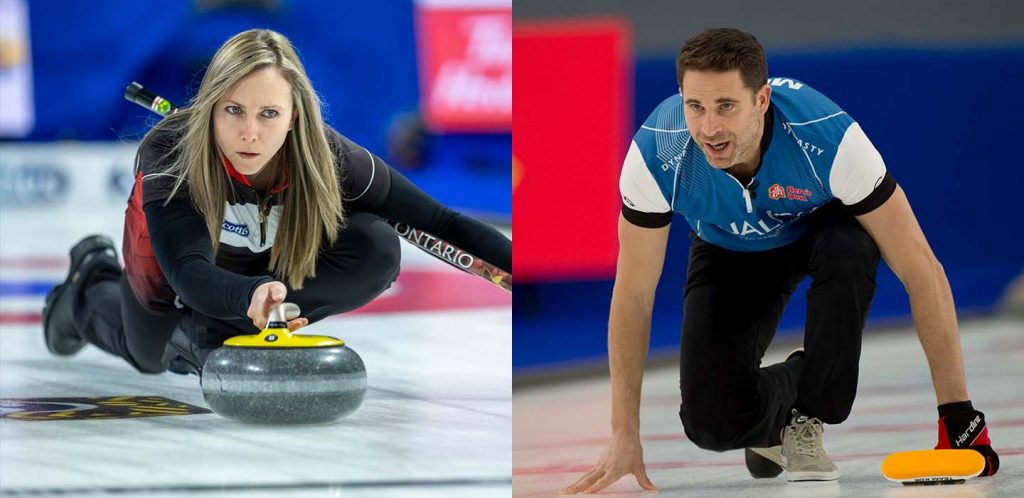 Homan/Morris surge to victory in Banff at Qualico Mixed Doubles Classic
With 36 of the best teams in the world on hand at the Qualico Mixed Doubles Classic in Banff, Alta., there was no doubt the champion would be worthy of the title. And while the winning duo of Rachel Homan and John Morris took home the $8,000 championship cheque, most would argue that the biggest prize wasn't given out at all.
On top of the $30,000 purse, teams (the 33 Canadian pairs, anyway) were vying for a qualifying spot in the Canad Inns Canadian Mixed Doubles Trials, which will determine Canada's Olympic team in early 2022. The berth, however, would only go to a Canadian team – not already qualified – in the top four finalists of the event.
Homan and Morris, who won the Banff event in 2020 as well, had already qualified for the trials. So did finalists Jocelyn Peterman and Brett Gallant, who lost the final 6-5 but still took home $6,000. That meant the berth would fall to the semi-finalists, should they be Canadian and not yet qualified.
Homan and Morris defeated Jennifer Jones and Brent Laing in the semifinal – but Jones and Laing were already qualified based on Canadian Mixed Doubles Ranking points. That left the American duo of Sarah Anderson and Korey Dropkin as the other top-four team, and obviously they will have to compete for an Olympic spot at their own Trials in the USA.
Teams can still win two trials direct-entry spots at the Brantford Mixed Doubles Classic in December, and the remainder of the field will be assigned based on the CMDR and Canadian Team Rankings System standings, including the berth that was to be awarded in Banff.
Elsewhere…
The Alberta Curling Series held its Avonair event crowning Krysta Hilker the champion after a 7-1 victory over fellow Edmontonian Selena Sturmay. South Korea's Soohyuk Kim won the men's side with a 7-2 win over Edmonton's Johnson Tao.
The SCT Martensville featured a heavyweight matchup in the final. Saskatchewan curling royalty faced off with Sherry Anderson (Saskatoon) defeated Michelle Englot (Regina) in a 6-4 final.
In Winnipeg, the former junior world champion Braden Calvert won the Atkins Curling Supplies Classic over USA's Rich Ruhonen. The Americans fared better on the women's side of the event with Jamie Sinclair (playing out of Charlotte, N.C.) taking down Winnipeg's Kristy Watling in the final by score of 10-4.