Curling Tour Updates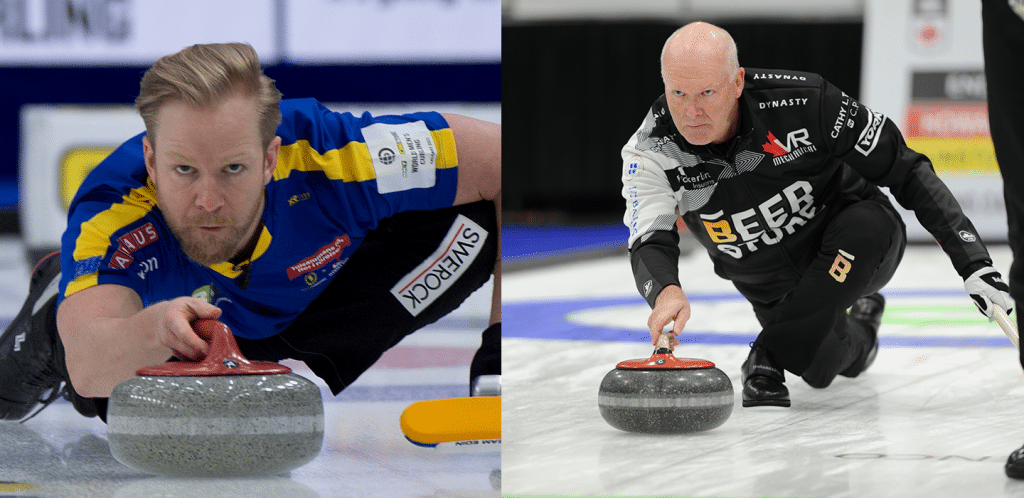 Canadian and International teams hone their skills on curling tour while sights remain on upcoming Olympics
Sweden's Niklas Edin is 36 years old, has been to three Olympic Games, and is a five-time World Champion. Glenn Howard, 59, is a four-time World Champion, and has never represented his country at the Olympics.
Edin has known for months that he'll be representing Sweden again at the 2022 Winter Games in Beijing. Glenn Howard (Penetanguishene, Ont.) and his team of Scott Howard, David Mathers, and Tim March have a marathon of playdowns and trials to win if they want the chance to do the same for Canada.
This weekend, however, they were fighting for the same prize: the $18,000 first prize at the Nufloors Penticton Curling Classic. Edin had reached the final undefeated through pool play, while Howard had dropped a round-robin game to Regina's Matt Dunstone.
Howard got his revenge on Dunstone in the quarterfinal and knocked off Saskatoon's Colton Flasch in the semi. Edin, meanwhile, took down Tyler Tardi (Langley, B.C.) and Mike McEwen (Winnipeg) on his way to the final showdown with Howard.
Edin edged Howard in the final 5-4 in an extra end to take home the trophy and the big paycheque while Howard had to settle for the runner-up payout of $14,000. McEwen and Flasch earned $9,000 each for their semi-final result.
While Edin and Co. moved directly on to Oakville, Ont. for the first Grand Slam of Curling event of the year, Howard lacked the points to qualify for the event. He'll be setting his sights on Liverpool, N.S., where the next step of his Olympic quest will take place beginning October 25.
Howard (and Flasch and Tardi, incidentally) will be part of a 14-team field playing in the Home Hardware Curling Pre-Trials. Two winners will earn spots at the 2021 Tim Hortons Curling Trials. Fourteen women's teams will also be competing for the last two berths in Saskatoon trials, taking place November 20-28.