First Slam!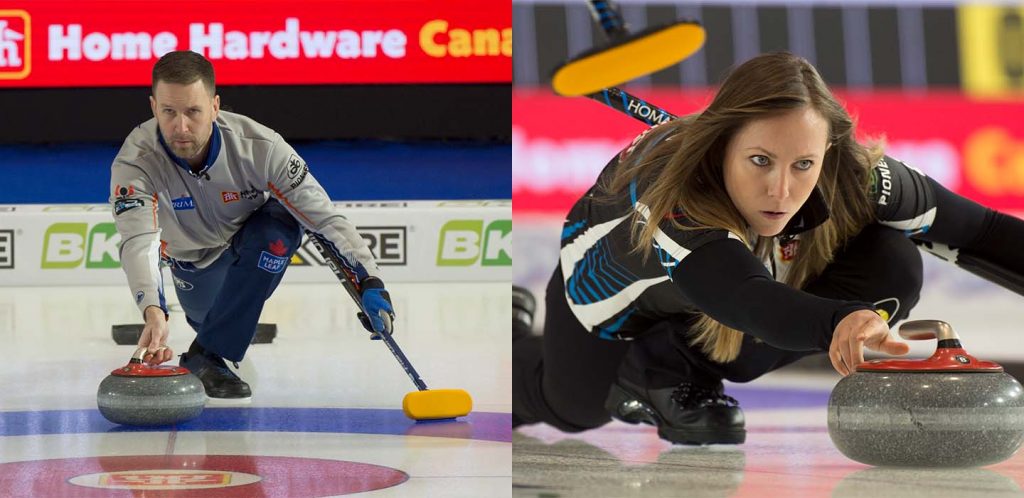 Canadian teams chasing playoff spots at The Masters
After a season where most competitive curling events were held in a "bubble," the Grand Slam of Curling has finally resumed its annual roadshow. The series, which frequently hosts events from coast-to-coast in Canada, got underway Tuesday with its first event of the season: the Masters of Curling.
The Sixteen Mile Sports Complex in Oakville, Ont., is hosting 32 teams (16 men's, 16 women's) from around the world, for the first Grand Slam event outside the Calgary bubble since the 2020 Meridian Canadian Open in Yorkton, Sask., in January of 2020.
Eight of the sixteen men's teams hail from Canada, including teams Brendan Bottcher (Edmonton), Kevin Koe (Calgary) and Brad Gushue (St. John's, N.L.) who are all qualified for an 'A' Final in the triple-knockout event. John Epping (Toronto), Mike McEwen (West St. Paul, Man.), Brad Jacobs (Sault Ste. Marie, Ont.) and Matt Dunstone (Regina), who make up the remainder of the already-qualified Tim Hortons Canadian Curling Trials, presented by AGI, field are battling through the 'B' and 'C' draws after early losses.
The last Canadian team, skipped by Jason Gunnlaugson (Morris, Man.), could have a busy travel day come the weekend. Should the team reach the final in Oakville on Sunday, it'll need to catch the first flight out to Liverpool, N.S., to reach the Home Hardware Curling Pre-Trials, where they'll play their first game on Monday night.
In the women's event, Ottawa's Rachel Homan is the only Canadian team remaining in the 'A' event, while four others will be taking a longer path to the playoffs. Jennifer Jones (Winnipeg), Kerri Einarson (Gimli, Man.), Kelsey Rocque (Edmonton), and Tracy Fleury (East St. Paul, Man.) all lost at least one of the first two games in the bracket, which means more wins are required to qualify.
Both the men's and women's division has an impressive complement of international teams including reigning world champions Niklas Edin (Sweden) and Silvana Tirinzoni (Switzerland). The qualifying, based on Order of Merit points, included four Japanese teams and three from South Korea, along with the usual complement of Scots, Swiss, and Swedes. Part of the reason for so much international participation was almost a total lack of competitive tour events in Canada in the 2020-2021 season, resulting in very few chances to earn championship points.
The event continues through the weekend and will be broadcast on Sportsnet channels. For scores, standings and broadcast schedules, please visit The Grand Slam of Curling website.