Grassroots funding announced!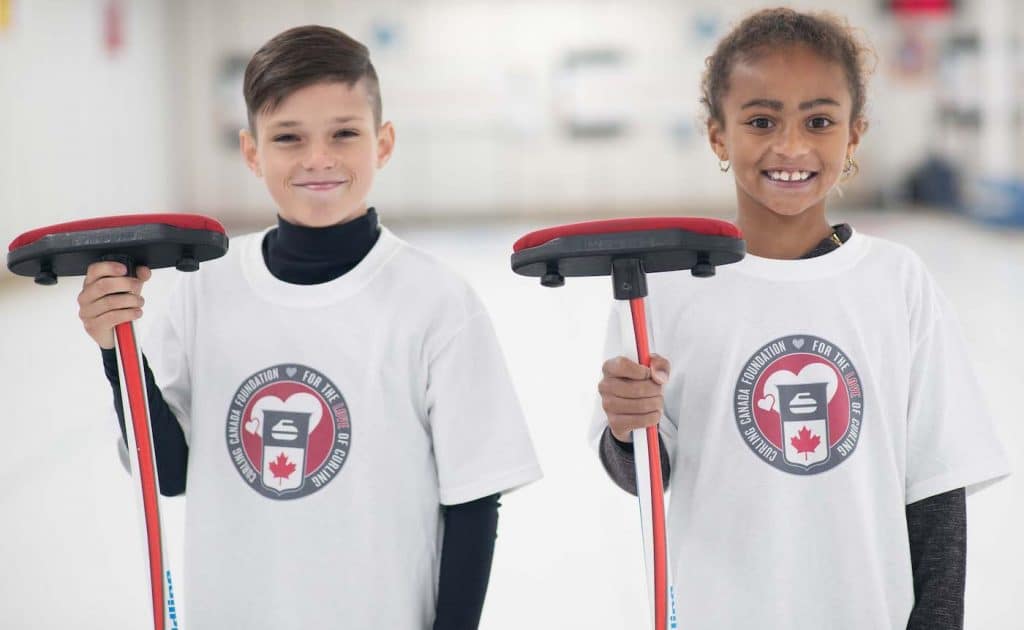 Curling Canada announces first recipients of grassroots funding program
More than $200,000 in funding over the 2021-22 and 2022-23 seasons will be invested in youth curling across Canada, and the first recipients were confirmed today, it was announced by Curling Canada.
Funding for these opportunities to get more youth from all backgrounds involved with their friends and classmates in the sport in a fun and welcoming environment was made possible thanks to the curling community's generous support of Curling Canada's For the Love of Curling philanthropic program.
"I don't think it's any secret that the future of our sport depends on getting youth actively engaged, and in the process continue to change the face of our sport to fully represent our country's diversity," said Helen Radford, Curling Canada's Manager, Youth Curling and NextGen. "What was truly gratifying about the application process was the eagerness and creativity of our country's Member Associations, curling centres and communities; they truly share our ambitions, and I know these funds will be put to extremely good use and it will benefit our sport for years to come."
There were three main targeted program areas: Inter-city/Inter-club leagues; targeted recruitment of BIPOC (Black, Indigenous and People Of Colour) youth; and school programs.
Curling Canada was looking for innovative program ideas that not only meet the specific criteria per program area but also demonstrate sustainability, inclusivity and new diverse participant recruitment.
Forty grants are being awarded, with total funds being distributed over this season and next exceeding $217,000.
Here is a list of recipients in their respective categories:
BIPOC Youth On-Ice Curling Program
CurlManitoba
Cataraqui Golf and Country Club (Kingston, Ont.)
Ontario Curling Council
Thunder Bay (Ont.) Youth Curling (TBYC)
Copper Cliff Curling Club (Sudbury, Ont.)
Silver Fox Curling Club (Summerside, P.E.I.)
Woodstock Golf and Curling Club (Woodstock, N.B.)
Black Rock Curling Initiative Resource Centre, Black and Indigenous (Nova Scotia)
Sydney Curling Club (Nova Scotia)
Nunavut Curling Association
Youth League Program
Cranbrook (B.C.) Curling Club
Swift Current (Sask.) Curling Club
Curl Regina Inc.
Weyburn (Sask.) Curling Club
CurlManitoba
CurlON
Niagara Falls (Ont.) Curling Club
Thunder Bay (Ont.) Youth Curling (TBYC)
North Bay (Ont.) Curling & Athletic Corporation
Sydney (N.S.) Curling Club, Junior Division
On-Ice School Program
Fort St. John (B.C.) Curling Club
Merritt (B.C.) Curling Club
Cochrane (Alta.) High
Dr. Anne Anderson High School (Edmonton)
Maryfield (Sask.) Curling Club
Kincaid (Sask.) Curling Club
Prince Albert (Sask.) Golf & Curling Centre
Rose Valley (Sask.) School
Rural Municipality of Lac du Bonnet (Man.) Recreation
CurlManitoba
Bobcaygeon (Ont.) Curling Club
Fenelon Falls (Ont.) Curling Club
Simcoe Curling (Ont.) Club
Woodroffe High School (Ottawa)
Robert Moore School (Fort Frances, Ont.)
Rivière-du-Loup (Que.) High School
Curl PEI
Chester (N.S.) Curling Club
Sydney (N.S.) Curling Club Junior Division