Still Perfect!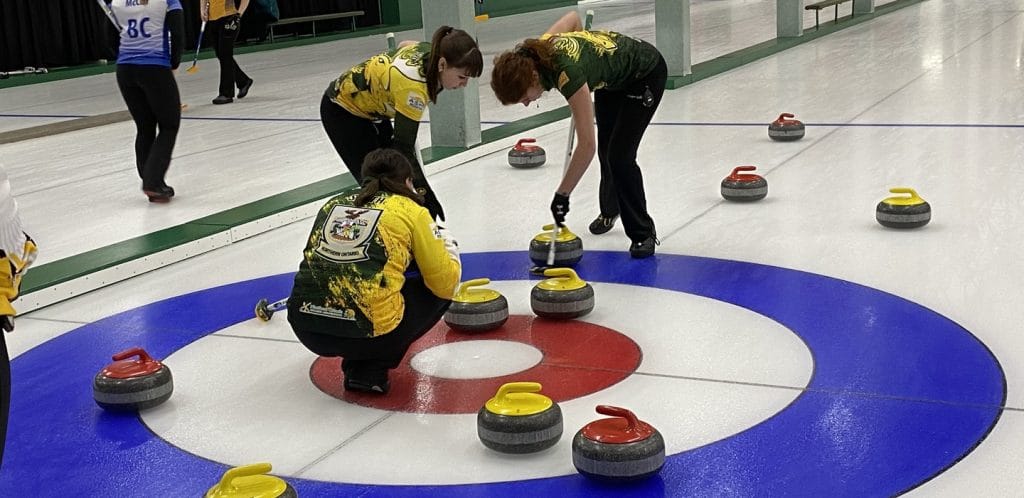 Three Women's Teams Remain Perfect at 2021 New Holland World Juniors Qualifying Event
Parity is the word at the New Holland World Juniors Qualifying Event at the Granite Curling Club in Saskatoon.
After two draws, it's down to three teams out of the 12 with two straight victories. Six teams are 1-1 and three are 0-3.
Team Isabelle Ladouceur of Northern Ontario, Team Taylour Stevens of Nova Scotia and Team Elysa Crough of Alberta are the ones with two wins.
Team Ladouceur, which includes third Jamie Smith, second Lauren Rajala, lead Katie Shaw, fifth Katy Lukowich and coach Steve Acorn, is the only unbeaten team in the A Pool.
Teams Stevens and Team Crough are tied atop the B Pool.
Team Ladouceur (2-0; Sudbury) defeated Team Meghan Walter (1-1; East St. Paul, Man.) 13-7.
Team Ladouceur was up 8-3 at one point in the game, before giving a fair chunk of it back. A steal of four on the ninth end put the game away.
"Playing in Ontario, we have a lot of good competition and we play a lot of women's events, so we got to see a lot of high-level play. Coming into here, we are seeing high-level play as well," Ladouceur said.
She said it is important to get out of the starting blocks 'Andre De Grasse' fast in a five-game round robin.
"Every game matters; every shot matters. Every end you have to focus in and not let it slide."
The team won't take its collective foot off the throttle.
"Our entire pool has really good teams. We have to keep going; keep trucking along. Don't let up."
One sheet over, Team Stevens (2-0; Halifax) defeated Team Adrienne Belliveau (0-2; Dundas, Ont.) 6-5.
Stevens, with third Lauren Ferguson, second Alison Umlah, lead Cate Fitzgerald and coach Mary Mattatall, said she wants to make the most of her final year in juniors.
"We have been working hard to make it the best one yet," the skipper said of herself and Cate Fitzgerald.
Stevens said it is important to get a couple of quick wins.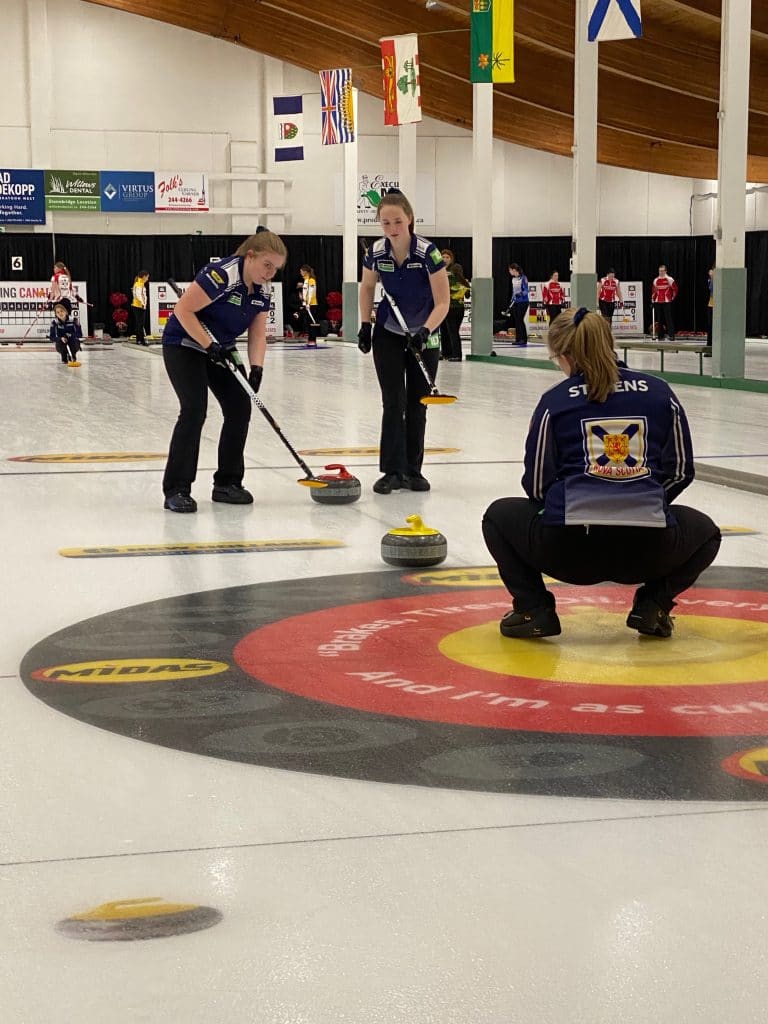 "It is definitely so important; it goes by so fast. We are used to the long round robins, so we wanted to make sure we came out with our best."
Stevens says she is hoping to maintain her team's strong play over the next three days of round-robin play.
"We are hoping to continue to make good shots and we're continuing to get better throughout the week.
She said the ice has been great at the Granite Club.
"The ice is fantastic. There's lots of good curl. We didn't know what to expect playing in a club compared to an arena, so we are very happy with the ice so far."
Team Crough (2-0; Edmonton) stayed unbeaten with an 8-4 win over Team Emily Bowles (0-2; New Westminster).
In another game in Pool B, Team Madison Kleiter (1-1; Saskatoon) defeated Team Rachel MacLean (1-1, Cornwall, P.E.I.) 8-4.
In the other two games in Pool A, Team Cynthia St-Georges (1-1; Pointe-Claire/Laval) defeated Team Erica Cluff (0-2; Fredericton) 8-5 and Team Mackenzie Mitchell (1-1; St. John's, Newfoundland & Labrador) defeated Team Cassie Rogers (1-1; Yellowknife) 10-5.
The junior men got their competition rolling on Tuesday morning, with a full slate of six games. The teams are divided into two groups of six teams, with three from each pool advancing to the playoff round.
In Pool C, Team Josh Nowlan (1-0; Moncton) defeated Team Mitchell Schut (0-1; Cornwall, P.E.I.) 7-3; Team Scott Mitchell (1-0; Whitby, Ont.) defeated Team Jordon McDonald (0-1; Winnipeg) 6-3; Team Johnson Tao (1-0; Edmonton) defeated Team Dallas Burgess (0-1; Kakabeka Falls, Northern Ontario) 6-4.
In Pool D, Team Daymond Bernath (1-0; Saskatoon) defeated Team Jullian Bowling (0-1; Yellowknife) 11-2; Team Owen Purcell (1-0; Halifax) defeated Team Raphael Patry (0-1; Jonquiere, Que.) 14-4; Team Nathan Young (1-0; St. John's, Newfoundland & Labrador) defeated Team Connor Deane (0-1; New Westminster, B.C.) 7-6.
Live scoring, standings and statistics for the New Holland World Juniors Qualifying Event are available at www.curling.ca/2021worldjuniorqualifier/ and curling.ca/scoreboard.
This story will be available in French as soon as possible at https://www.curling.ca/2021worldjuniorqualifier/nouvelles/?lang=fr