Battle for position!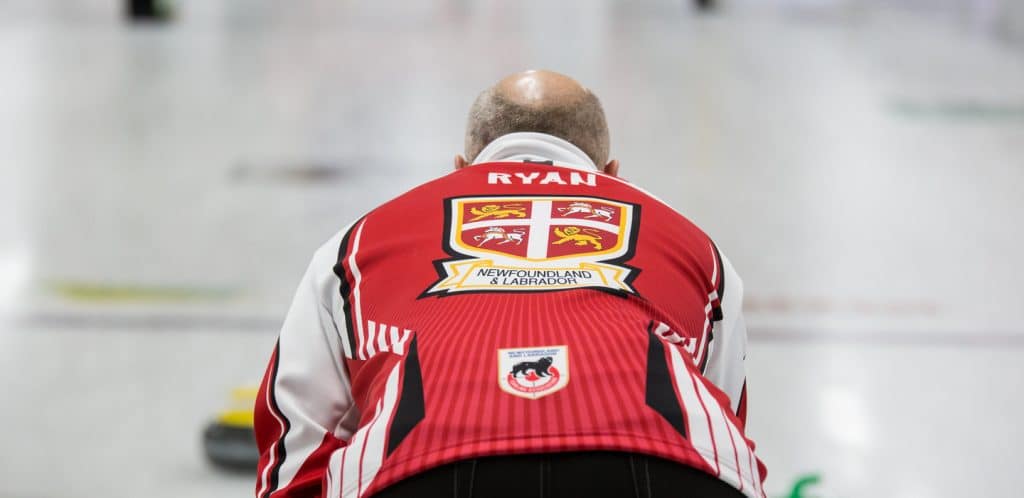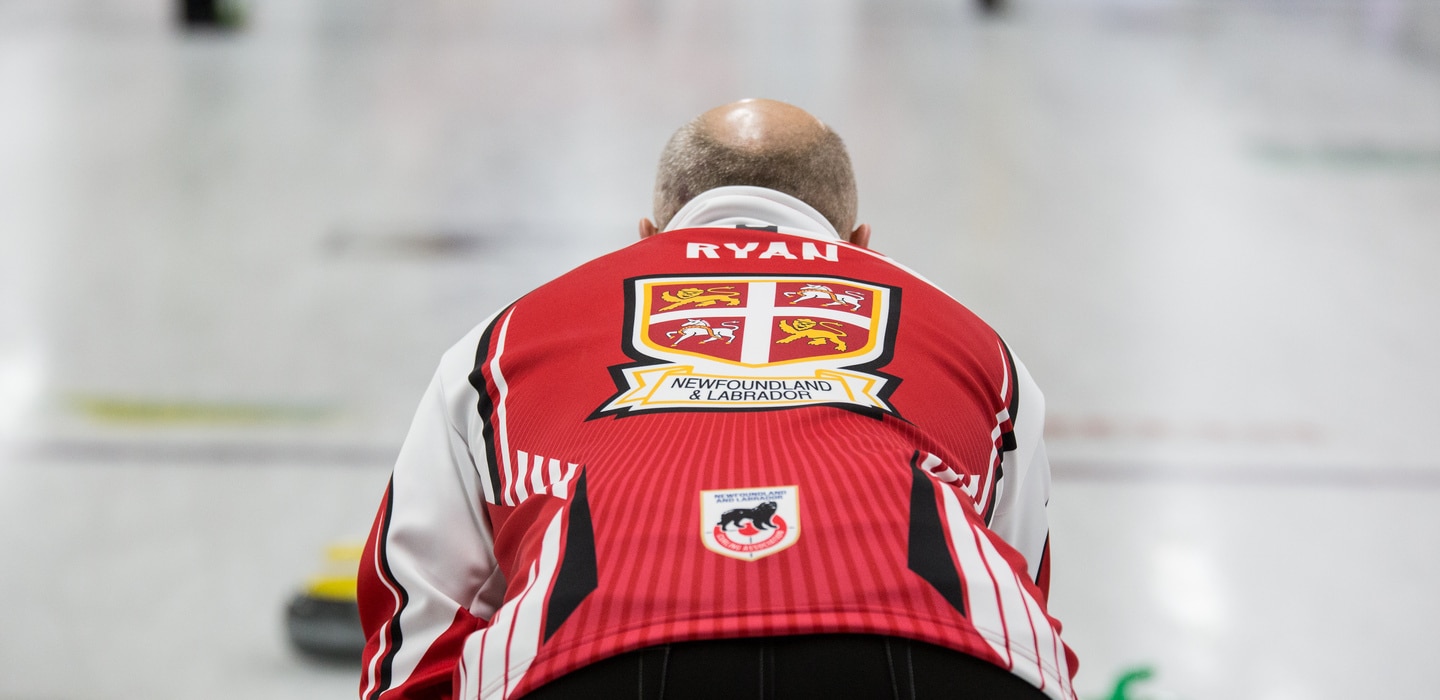 Key matches shake up the leaderboard at 2021 Everest Canadian Senior Curling Championships
While every draw has standings implications at the 2021 Everest Canadian Senior Curling Championships hosted by the Community First Curling Centre in Sault Ste. Marie, Ont., some are more important than others.
And in the case of draw 8 on Tuesday evening, two matches stood out from the rest.
Men's pool A featured a head to head battle of teams who entered draw 8 with matching 2-1 records in the likes of Newfoundland and Labrador's Keith Ryan (Labrador City) and Québec's François Roberge (Etchemin). Both needed a win to keep pace with the then interim leader in Saskatchewan's Darrell McKee (3-1; Saskatoon), or in Québec's case, pull ahead and become the pool B leader with a victory.
Québec would emerge quickly scoring four in the first end with hammer and would cruise to 10-1 victory in six ends thanks to an additional six stolen points over four ends. Now firmly in first place, Québec leads pool A with a 3-1 record followed by Saskatchewan and New Brunswick's Terry Odishaw (3-1; Moncton) in third.
Men's pool B has Ontario's Bryan Cochraine (4-0; Russell) and Alberta's Wade White (4-0; Lac La Biche) tied for first with Northern Ontario's Mike Dislets (2-2; Thunder Bay) currently in third.
Meanwhile, a similar situation to men's pool A was taking place in women's pool B. The Yukon's Rhonda Horte (Whitehorse) and Nova Scotia's Theresa Breen (Halifax) both boasted 2-1 records entering the evening draw and needed a win to maintain the pursuit of Ontario's Sherry Middaugh (4-0; Vaughn), who is the current pool B leader and was out of striking distance for either team in draw 8.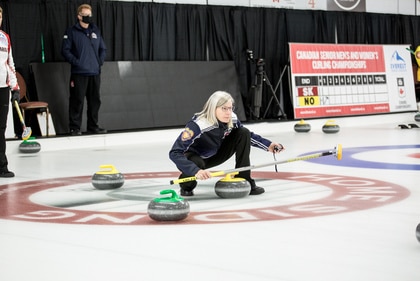 Both teams would exchange singles in the early ends before Nova Scotia would orchestrate a score of four in the fourth with the hammer. Feeling the momentum build, Nova Scotia would follow the big end with a steal of two in the fifth and additional steals of one in the sixth and seventh ends, capping a 9-2 victory for the bluenosers.
The win propels Nova Scotia firmly into second place with a 3-1 record behind Ontario in women's pool B while the Yukon falls to third at 2-2.
Rounding out the field, women's pool A has Manitoba's Kim Link (4-0; East St. Paul) leading the pack with British Columbia's Mary-Anne Arsenault (3-1; New Westminster) in second and Québec's Isabelle Néron (3-1; Chicoutimi/St-Lambert/Victoria) in third.
Action will resume from the 2021 Everest Canadian Senior Mixed Championships on Wednesday with draws at 8:30 a.m., 12:00 p.m., 4:00 p.m. and 8:00 p.m. (all times Eastern).
Draw results for the 2021 Everest Canadian Seniors will be available at www.curling.ca/scoreboard. For event information, visit www.curling.ca/2021seniors.
Games from the 2021 Everest Canadian Senior Championships will be live-streamed on TSN.ca as well as on Curling Canada's YouTube channel. Check curling.ca/broadcast for the up-to-date broadcast schedule.