Scotties draw announced!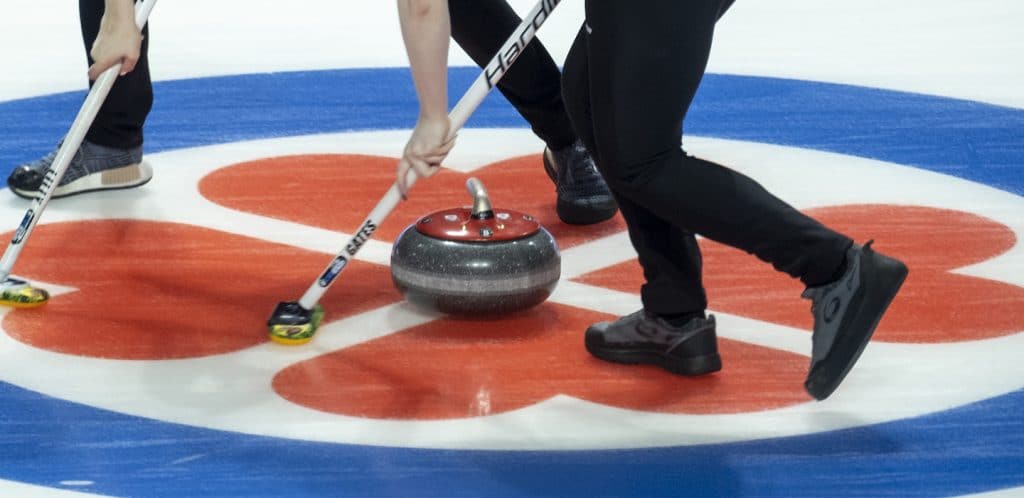 2022 Scotties Tournament of Hearts pools and schedule launched for Thunder Bay
A modified 18-team draw is ready to go for the 2022 Scotties Tournament of Hearts in Thunder Bay, Ont., it was announced today by Curling Canada.
The event will operate under the Province of Ontario's current public health measures, which allow for sporting activities for select professional and elite amateur sport leagues to operate via an approved framework from the Office of the Chief Medical Officer.
The event will run from Jan. 28-Feb. 6.
"With the advancement of the new Omicron variant we wanted to ensure Curling Canada set up the most effective health protocols possible to keep all participants at the 2022 Scotties Tournament of Hearts safe," said Curling Canada CEO Katherine Henderson. "We thank our partners in Ontario Health and the local health authority in Thunder Bay for helping us put together a plan to make this event a success."
Part of the framework includes no fans or media inside Fort William Gardens and only allows entrance to players, coaches, officials and essential operational staff/volunteers.
Curling Canada will contact current ticket holders and provide a refund in full. Customers should not contact the box office at the venue.
In response to the Province of Ontario's announcement that 500 fans will be permitted in sports venues starting Jan. 31, Curling Canada will initiate communication with stakeholders about the possibility of a modified ticket plan for the final three days of the event. Curling Canada is erring on the side of caution and will not admit fans into the building during the round robin even though public health guidelines allow it. We thank all curling fans for their patience and understanding as we manage this complex process as efficiently as possible.
TSN/RDS, the official broadcaster of Curling Canada's Season of Champions, will be in the venue and provide full television coverage of the event.
The 2022 edition of the Scotties Tournament of Hearts will feature an updated format that brings back the Page playoff system.
The event will feature 18 teams split into two pools of nine, seeded based on their final standing on the Canadian Team Ranking System (CTRS) as of Jan. 10, 2022, and play a complete eight-game round robin.
From there, the top three teams in each pool (instead of the top four) advance to an expanded playoff field. The second- and third-ranked teams in each pool crossover to play in Page playoff qualifier games on Friday at 1 p.m. (all times ET). The winners advance to play the winners of Pool A and Pool B on Friday at 7 p.m. The winners of those games go to the Page 1v2 game, while the losers will compete in the Page 3v4 game.
The standard Page playoffs commence with the winner of the Page 1v2 game on Saturday at 7 p.m., advancing directly to the final, and the loser plays the winner of the Page 3v4 game (scheduled for 2 p.m. on Saturday) in the semifinal.
The semifinal (Sunday at Noon) winner takes on the winner of the Page 1v2 game in the final at 7 p.m. on Sunday. The winner will represent Canada at the 2022 OK Tire & BKT Tires World Women's Curling Championship in Prince George, B.C., from March 19-27.
If necessary, only one tiebreaker game will be scheduled for Friday at 9 a.m. for third-place only. If there is a tie between more than two teams for the spot, teams will be eliminated by head-to-head record first and then by accumulated last stone draw to determine the two teams that will play in the tiebreaker game. Tiebreaker games will only be played if teams have a better than .500 record (5-3 or better).
The format at the 2022 Tim Hortons Brier, presented by AGI, will be the same.
Here's a look at how the two pools are set up:

Pool A
1. Team Wild Card 1, Tracy Fleury (Selena Njegovan, Liz Fyfe, Kristin MacCuish, Robyn Njegovan, Sherry Middaugh; East St. Paul, Man.)
4. Team Wild Card 2, Chelsea Carey (Jolene Campbell, Stephanie Schmidt, Jennifer Armstrong, Rachel Erickson, Colin Hodgson; Regina)
5. Team Wild Card 3, Rachel Homan (NOTE – Homan will not be participating due to mixed doubles commitment at 2022 Olympic Winter Games; Emma Miskew to skip; Sarah Wilkes, Alli Flaxey, Joanne Courtney, Lynn Kreviazuk, Marcel Rocque; Ottawa)
8. Saskatchewan, Penny Barker (Christie Gamble, Jenna Enge, Danielle Sicinski, Amber Holland, Mark Lang; Moose Jaw, Sask.)
9. Northern Ontario, Krista McCarville (Kendra Lilly, Ashley Sippala, Sarah Potts, Jen Gates, Rick Lang; Thunder Bay, Ont.)
12. New Brunswick, Andrea Crawford (Andrea Crawford, Sylvie Quillian, Jill Babin, Katie Foward, Daryell Nowlan; Fredericton)
13. Prince Edward Island, Suzanne Birt (Marie Christianson, Meaghan Hughes, Michelle McQuaid, Kathy O'Rourke; Montague & Cornwall)
16. Newfoundland & Labrador, Sarah Hill (Kelli Sharpe, Beth Hamilton, Adrienne Mercer, Laura Phillips; St. John's)
17. Nunavut, Brigitte MacPhail (Sadie Pinksen, Kaitlin MacDonald, Alison Taylor, Donalda Mattie; Iqaluit)
Pool B
2. Alberta, Laura Walker (Kate Cameron, Taylor McDonald, Nadine Scotland, Dana Ferguson, Shannon Pynn; Edmonton)
3. Team Canada, Kerri Einarson (Val Sweeting, Shannon Birchard, Briane Meilleur, Krysten Karwacki, Reid Carruthers; Gimli, Man.)
6. Manitoba, Mackenzie Zacharias (Karlee Burgess, Emily Zacharias, Lauren Lenentine, Lori Olson-Johns, Sheldon Zacharias; Altona)
7. Ontario, Hollie Duncan (Megan Balsdon, Rachelle Strybosch, Tess Bobbie, Julie Tippin, Barry Westman; Woodstock)
10. Northwest Territories, Kerry Galusha, lead stones, (Jo-Ann Rizzo, Sarah Koltun, Margot Flemming, Megan Koehler, Shona Barbour; Yellowknife)
11. Nova Scotia, Christina Black (Jenn Baxter, Karlee Everist, Shelley Barker, Carole MacLean, Stuart MacLean; Dartmouth)
14. British Columbia, Mary-Anne Arsenault (Jeanna Schraeder, Sasha Carter, Renee Simons, Morgan Muise, Gerry Richard; Kelowna)
15. Quebec, Laurie St-Georges (Hailey Armstrong, Emily Riley, Cynthia St-Georges, Alanna Routledge, Michel St-Georges; Glenmore & Laval-sur-le-Lac, Que.)
18. Yukon, Hailey Birnie (Patty Wallingham, Kerry Campbell, Kerry Campbell, Kim Tuor, Stephanie Brown, Bill Tschirhart; Whitehorse)
For the entire 2022 Scotties Tournament of Hearts schedule, click here.