Pandemic forces cancellations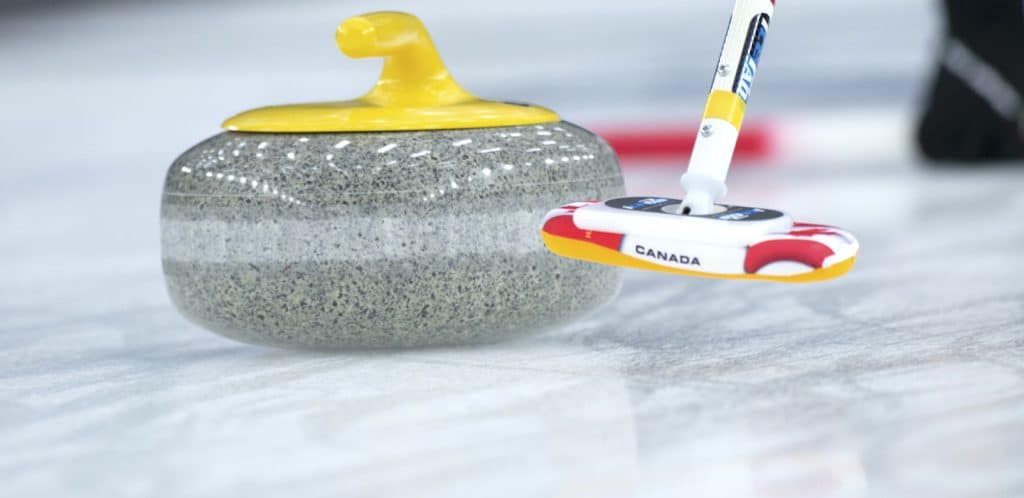 Curling Canada forced to cancel more events due to pandemic concerns
Four national championship curling events scheduled for this season will be cancelled due to restrictions and health concerns related to the COVID-19 pandemic, it was announced today by Curling Canada.
The 2022 Canadian Wheelchair Curling Championship, scheduled for Feb. 21-26 in Moose Jaw, Sask., the 2022 U SPORTS Canadian University Championships and Canadian Colleges Athletic Association Championships, scheduled for March 15-19 in Sudbury, Ont., and the 2022 Canadian Mixed Doubles Championship, scheduled for March 22-27 in Sudbury will not be staged.
Both cities, however, will host those events 12 months later in 2023, it was confirmed by Curling Canada.
The status of other scheduled Curling Canada events remains unchanged. Curling Canada will continue to consult with local, regional and national health authorities to ensure those events can proceed in a safe manner.
"We all know the state of the world right now and the lack of clarity about what may or may not happen for the rest of the curling season, and ultimately it was decided that for the safety of participants and volunteers that these events had to be cancelled, which is a massive disappointment," said Katherine Henderson, Chief Executive Officer of Curling Canada. "These events are run by local host committees, who also assume much of the financial risk, so with the lack of clarity about how much revenue they could generate through attendance, and the obvious concerns related to the pandemic, it was determined in consultation with the host committees that we needed to cancel this year's events.
"At the same time, we're truly grateful that both Moose Jaw and Sudbury have graciously agreed to host these same events in 2023, so we can't wait to see what both cities have in store next year."
Moose Jaw, in fact, will host both the 2023 and 2024 Canadian Wheelchair Curling Championships.
"Obviously, it's a disappointment, but we agreed that the risk factors related to safety and finances made this the right decision," said Moose Gibson, Chair of the Moose Jaw Host Committee. "We'll continue to work toward making the 2023 and 2024 Canadian Wheelchair Curling Championships exciting and successful, on and off the ice."
"We had already put in a great deal of work to prepare for the three championships in Sudbury, so of course we're saddened by the decision, but we also understand the situation we're in and why it was the correct decision under the circumstances," added Kelly Irvine, Co-Chair of the Sudbury Host Committee. "But we will not let it slow us down. We will continue working and fine-tuning our plans with an eye on welcoming these championships to Sudbury in 2023 and making them memorable for everyone."
Curling Canada will declare its team for the 2022 World Mixed Doubles Curling Championship, scheduled for April 23-30 in Geneva, Switzerland, at a later date.
Additionally, Curling Canada will consult with U SPORTS to determine a process for naming the Canadian teams for the 2023 FISU World University Winter Games in Lake Placid, N.Y.
"U SPORTS understands the necessity to cancel certain Curling Canada events this winter due to logistical issues surrounding the organization of the event," said U SPORTS interim CEO, Dick White. "We look forward to working with the Sudbury host committee for the 2023 event and Curling Canada to select the Canadian entry to the 2023 FISU World University Games in Lake Placid, NY."
"The Canadian Collegiate Athletic Association is disappointed about the decision to cancel the CCAA Curling Championships, but understands the complexity of the combined events and the added concerns of the pandemic," added Sandra Murray-MacDonell, Chief Executive Officer of the CCAA. "We look forward to the 2023 Championships in Sudbury."
"I support Curling Canada's decision to postpone the March 2022 championships to March 2023. While I know it was a difficult call to make, keeping everyone as healthy and safe as possible during these challenging times remains top priority," said Greater Sudbury Mayor Brian Bigger. "Curling Canada continues to lead by example in its mandate to ensure a safe and positive environment for Canadian athletes to achieve their goals, and I look forward to welcoming the participants to our community next year."