Beijing 2022 Blog #6!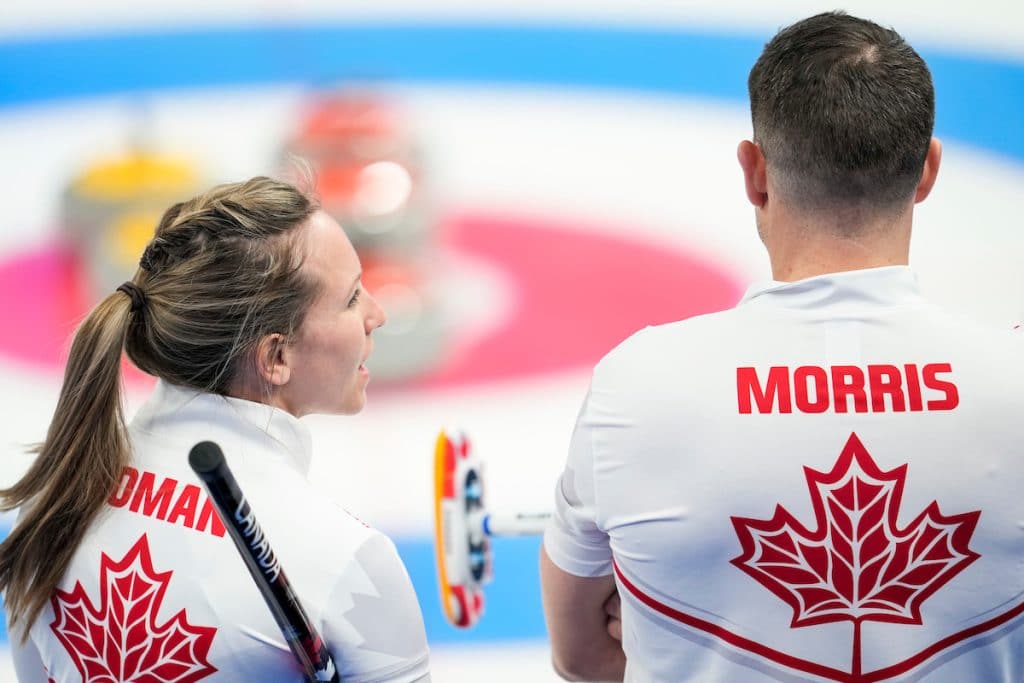 Team Canada Beijing 2022 Blog: Johnny Mo
By John Morris
We had to really grind to get that win tonight against the U.S., but it was a great way to end Curling Day in Canada, even though we were on the other side of the world in Beijing! I hope everybody back home had a great Curling Day; it's awesome that people can get together and celebrate curling. I have so many great memories growing up in Ottawa and spending hours at the club throwing with my dad and with my friends.
I was really proud of my partner; Rachel had some struggles early but she really hung in their and played super in the last four ends, and we wouldn't have won without her. She's one tough customer.
That Opening Ceremony on Friday night was pretty amazing to watch, and Team Canada looked pretty sharp out there in that Lululemon gear! We're getting a lot of other athletes telling us how good our outfits are.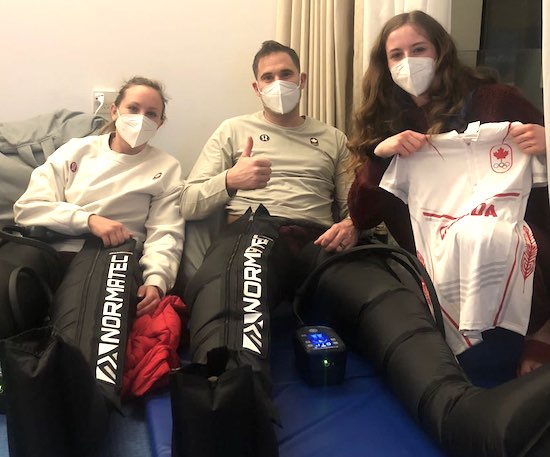 We watched the ceremony on TV after playing a couple of games on Friday; we had a relaxing night and got some physio back at the Athletes Village.
Rachel's buddy Ivanie Blondin was hanging with us for a while, and she told us one of her long-track teammates Alexa Scott is a huge curling fan, so Rachel hooked her up with a signed Team Canada uniform, and we gave it to her last night while we were getting some physio. It was pretty cool, and super nice of Rachel to do that, because those uniforms aren't easy to get!
Things got a little busier in the Village today; Team JJ is in the house! They arrived on their flight from Canada on Saturday morning and it's going to be nice to see more curlers hanging around Beijing. I know they'll be coming out to watch once they get over their jetlag.
Team Gushue will come in on Sunday, and it'll be good to see the boys. Coach Jules was my coach for a long time when I played with the Bear (Kevin Martin). And a lot of people don't know this but we brought Brad as an alternate when he was just 17 years old when my team played at the World Juniors in 1998 in Thunder Bay. I like to think we taught him the ropes because he won the gold medal at the World Juniors three years later!
We're back to the village now to get some rest for two more games on Sunday. Hope you enjoy them, and keep those cheers coming!