Beijing 2022 Blog #7!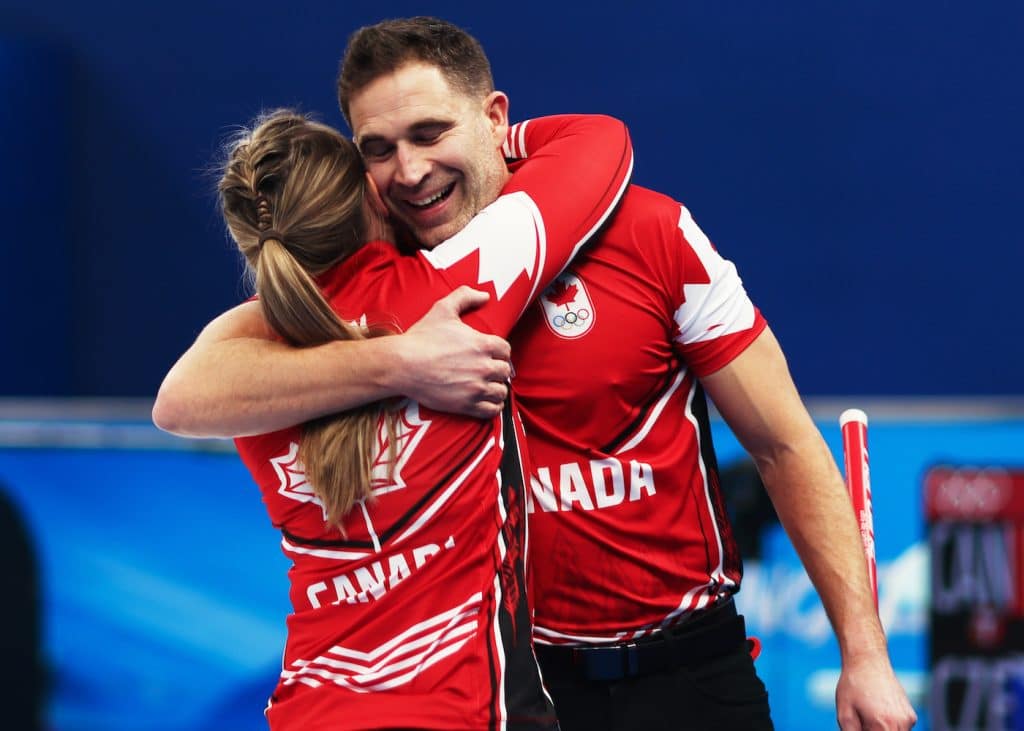 Team Canada Beijing 2022 Blog: Scott Pfeifer
I heard John being interviewed after the game, saying that it was the tensest game he's ever been a part of, and I don't think I can remember too many games tenser than that myself.
The Czechs just kept making everything today, but when the pressure was the highest, Rachel and John just made tough shot after tough shot. Marc (Kennedy) and I were definitely nervous at the coaches' bench, especially when the clock was ticking down on Rachel's last shot in the eighth end to tie the game and force the extra end. But, wow, what nerves of steel she showed making that shot!
And then in the extra, John and Rachel both made amazing shots late in the end and I don't know that the Czechs had a chance to score. What a game, and what a win!
This team just really knows how to grind, and that's what you need in mixed doubles curling. No game is easy, and the other team's record is really meaningless because everybody here knows how to play, and any team can beat any other team.
It's already been quite a day here in Beijing. We were glad to see both of our four-player teams this morning. Team Jones got here yesterday afternoon, and then Team Gushue arrived in the middle of the night, and it was cool seeing them getting their first look at their rooms and their Lululemon gear.
Then, we got the news about the Australian team possibly going home, and then we got the news just before the game that they were going to be allowed to continue in the event, and I think that made everybody glad. Nobody wanted to see them leave, and we're confident that the right decision was made by the International Olympic Committee.
That was an extra-end game, so it's a really tight turn-around before our game tonight against Australia and a win would really improve our chances to play in the playoffs. We know the Canadian fans will be cheering loud!