Beijing 2022 Blog #16!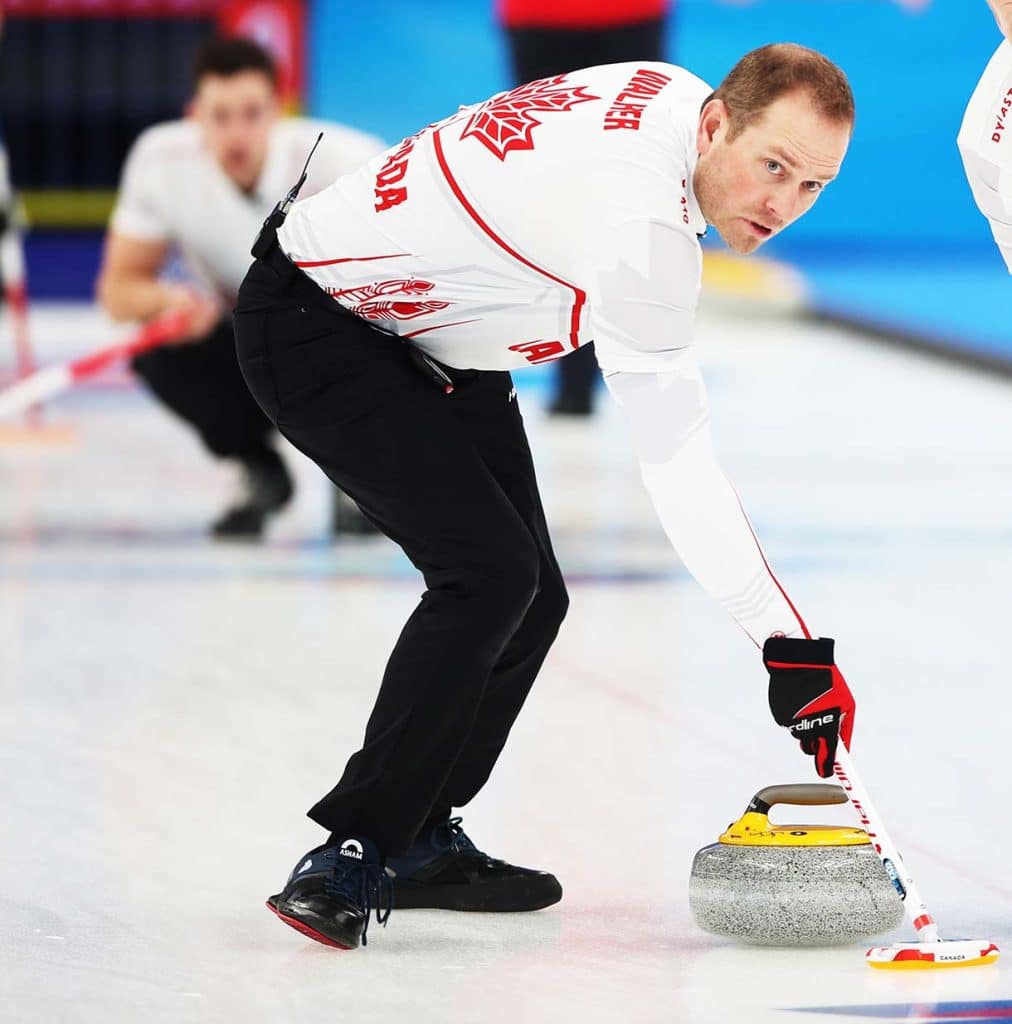 Team Canada Beijing 2022 Blog: Geoff Walker
By Geoff Walker
We've seen (Swedish skip) Nik plenty of times on the ice over the past few years, but there's something different about it when we're wearing the colours of our countries.
We stepped onto the ice today as Canada and Sweden, and once again, it was a tough game. I can't help but think back to the 2017 and '18 world men's championship finals when our teams played for the gold medal.
In 2017 we made that memorable run through the Brier at home in St. John's and capped it off by beating Edin and his team to win our first world championship in Edmonton. One year later, though, his team got the better of us in the gold-medal game in Las Vegas. That's the last time we've faced off as Canada and Sweden, and I knew this afternoon's game would be a duel.
There's something about how Nik and his team play whenever they're representing Sweden. It brings out the best in them, which means it needs to bring out the best in us. Unfortunately, that wasn't the case today, but we're learning a lot with each game and are still in a position to finish this week strong. The path to a podium finish will likely go through Sweden, and next time we'll be ready.
Our team has excellent leadership and a ton of Olympic experience. Brad and Mark have won this event, and we've got a great support team in coach Jules, who has been to the Games a couple times with Kevin Martin and Marc as the best alternate anyone could ask for.
I'm glad to be sharing this experience with these guys. We've been through everything together and have battled through tons of adversity to find success. When it's all said and done, we'll look back on our time at the Olympics as something really special. But right now, we're focused on performing our best in each game and making our country proud.
It's a different kind of Games experience, and I sure wish my wife Laura and son Liam could be here. I know Liam won't remember this experience, but I hope that as he grows older, he can see what his mom and dad accomplished on the ice and dream big.
Speaking of dreaming big, it's pretty cool to see Renee Sonnenberg here as one of the coaches for the women's curling team! Renee was actually my coach when I was a junior curler out of the Grande Prairie Curling Club and had big dreams of representing Canada. It's nice to see Peace River Country well represented in curling at these Olympics.
Thanks for all of your kind messages and support! We've got a one-game day on Sunday morning, though it will feel like a two-game day on Saturday for those watching from home. We're taking on the defending Olympic champions the United States at 8:05 p.m. (ET), which will be prime time in Canada.