Beijing 2022 Blog #20!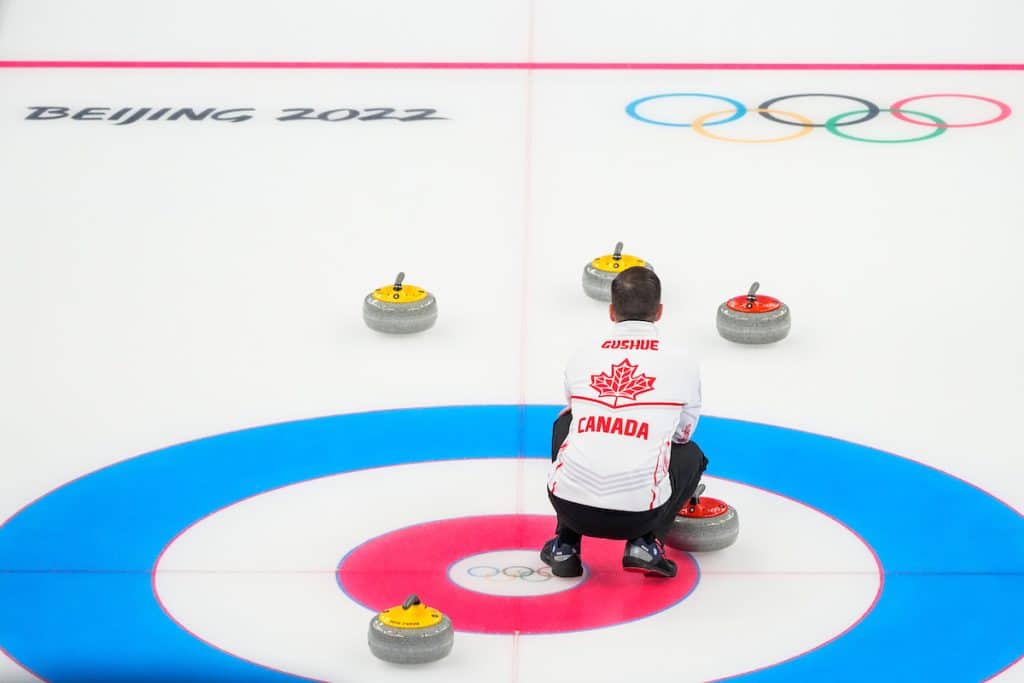 Team Canada Beijing 2022 Blog: Marc Kennedy
It's Valentine's Day here in Beijing, so first things first — Happy Valentine's Day to my wife Nicole back home in St. Albert (Alberta)!
The boys looked sharp this afternoon against Italy. Those guys can throw it hard and they can make a lot of shots, so our team had to be patient and wait for a break or two. That's what happened, and we were able to take advantage in the last half of the game. Brad, Mark, Brett and Geoff are looking really good out there.
I woke up this morning to some good news from back home.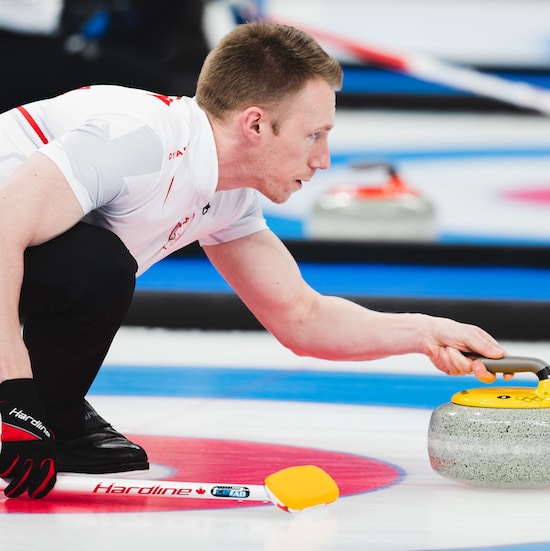 First of all, my big brother Glen won his first Brier Purple Heart! He played third for JK (Jamie Koe) and they won the Northwest Territories men's title on Sunday. Glen has always been a great curler; we played together at the 1998 Juniors with Carter Rycroft skipping, and Glen was the all-star third that year, when we lost the final to Johnny Mo.
We were going to play together the next season; he was going to skip and I was going to play second but he hurt his knee playing soccer, and then he turned his focus to career and family. But he's always been a great curler and I can't wait to see him in Lethbridge. And Carter will be there, too, as the alternate for Team Koe.
And that's the other good news I got — Team Jacobs is going back to the Brier repping Northern Ontario! I couldn't be with the boys when they won on Sunday in the Soo, but I was sure happy to see that linescore. A big thanks to Jordan Chandler for stepping into the lineup to help out Brad, E.J. and Ryan.
Both those finals were on Sunday back home, and Sunday here was pretty cool for me, too. We got off to a big lead against the U.S. and Brett was nice enough to come out of the game and let me get in for a few ends. Let me tell you — it NEVER gets old being able to curl at the Olympics! I really can't thank Brad and the guys for bringing me along for the ride.
We have a couple big games on Tuesday — China in the morning (8:05 p.m. ET Monday night) and ROC in the night draw (7:05 a.m. ET Tuesday). Hope we can pull off a couple wins!