2 million students!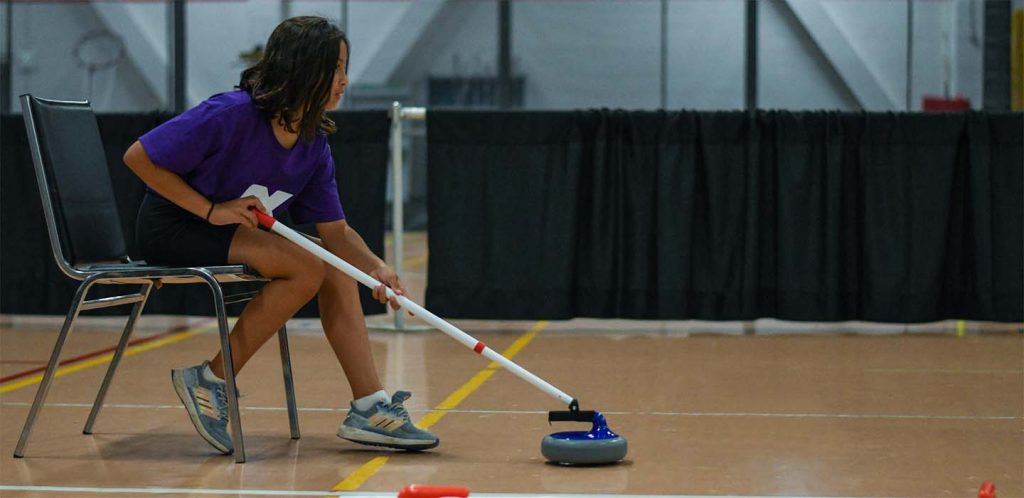 Rocks & Rings Reaches 2 Million Students
It was just over 13 years ago that Canada's acclaimed elementary school program, Egg Farmers Rocks & Rings presented by Curling Canada, first entered schools across the country. As of this year, over 2 million students have been reached by their programs through instruction, equipment rentals, and virtual education resources.
Rocks & Rings was created with the goal of bringing curling directly into schools across Canada, diversifying the sport with interactive physical education programs and classroom resources. Using FloorCurl™ custom curling equipment designed for use in gyms, the program gets students curling in their school gym with no ice required.
Founder of the Rocks & Rings program, Chad McMullan, believed there was a need to get more kids excited about the sport of curling, and bringing the sport to them just made the most sense. "The first school that received the Rocks & Rings program had no idea how much fun they were about to have – nor did we," said McMullan. "Now we want to keep curling in the schools so we can continue to reach kids from a variety of backgrounds and make it a mainstream sport that everyone knows and loves."
Over the years, the programs have evolved to reach even more students in different ways. Program Director Abbie Darnley remarked that embracing change has made all the difference in the ability to connect with students. "Our traditional instructional program has been so well-received for so long, but change equals growth," said Darnley. "In spring of 2020, we set to work creating our online education portal. To date, our free resources have been downloaded nearly 8,000 times by over 2,000 educators." Darnley adds that the online resources allow the programs to reach schools in even the most remote locations.
The growth didn't stop there. As schools reopened to in-person learning, it was clear the demand for teaching curling in the gym was still alive and well – but many schools weren't permitted to have outside guests. The Rocks & Rings team then expanded their program options once again to include a rental program. The online education resources and rental program have been so successful that Darnley says there is no intention of ending them anytime soon. "We'll continue to offer rentals and virtual resources indefinitely," Darnley said. "The world is changing, and in changing with it, we've opened even more channels to reach even more students across the country."
New to Rocks & Rings this year is the introduction of a wheelchair curling component. The addition is intended to not only include students with disabilities but to raise awareness among all students. Able-bodied participants can try it out themselves to find out what it takes, using a Pusher Stick delivery device to make curling shots from a seated position. Darnley and her team have also begun piloting virtual classes that incorporate an introduction to curling with fun and interactive games alongside some very special guests. The first pilot session was highlighted by a visit from Paralympic wheelchair curler Jon Thurston, while another session included Olympic curling gold medalist Ryan Fry. Darnley says, "The feedback on these pilot sessions has been extremely positive. We hope to develop this further in the near future and eventually make it a regular offering as part of our Rocks & Rings programs."
Curling Canada, through its' For the Love of Curling philanthropic program, is proud to support and partner with Rock Solid Productions on this incredible introductory youth curling program. Learn more about all the available programs through Egg Farmers Rocks & Rings presented by Curling Canada by visiting their website: https://rocksandrings.com