Leaders emerge!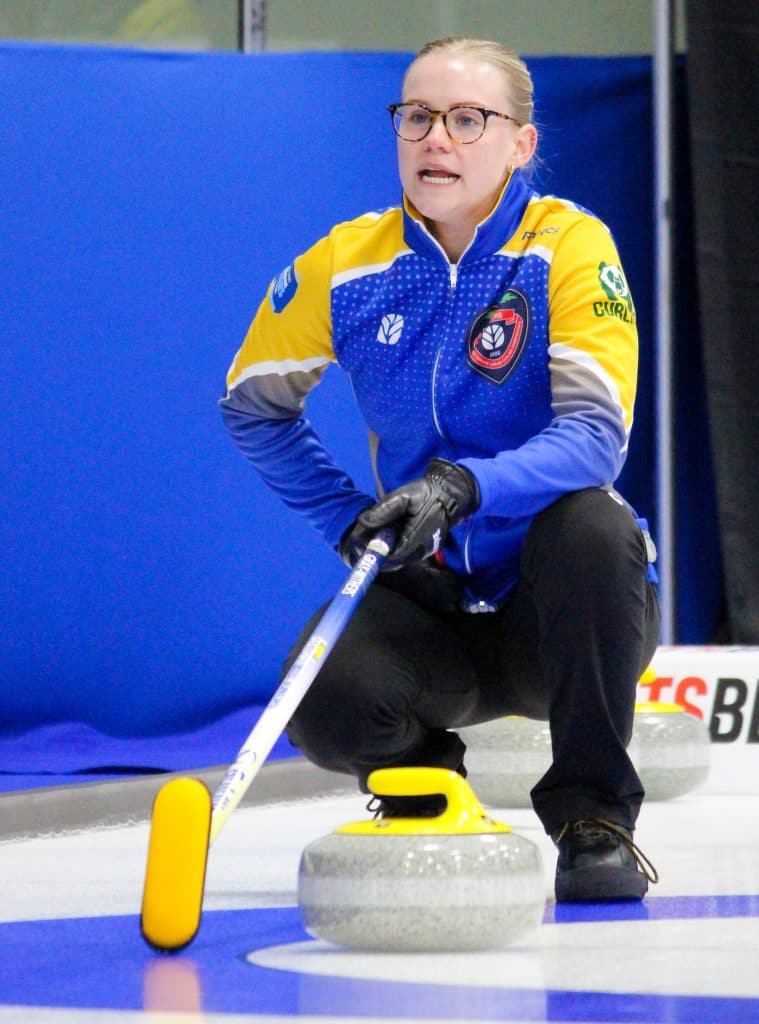 Top teams in women's pool play add to their respective leads
In the afternoon session (Draw 10), four different teams at the top of their respective pools managed victories, creating a bit of separation between the leaders and the field.
In Pool A – Alberta #1, skipped by Serena Gray-Withers, managed a last-rock 5-4 win over Northwest Territories (Cassie Rogers; Edmonton) to improve to 4-1, while Northern Ontario (Katy Lukowich; Sudbury) and Manitoba #1 (Tansy Tober; Winnipeg) were also victorious, keeping them in the hunt with 3-1 records. Newfoundland and Labrador (Mackenzie Mitchell; St. John's), who also sit at 3-1, had a bye.
In pool B, Nova Scotia 1 – skipped by Taylour Stevens (Halifax) – won their fifth straight game, remaining undefeated. Tuesday morning's matchup with Ontario's Emily Deschene (Ottawa) – also undefeated at 4-0 – will decide which team will suffer its first loss of the tournament.
In other draw 10 action, New Brunswick's Celia Evans (3-2; Oromocto) defeated Prince Edward Island's Rachel MacLean by a 7-3 score while Alberta #2's Claire Booth (3-2; Calgary) managed an 11-2 win over the Yukon's Bayly Scoffin (1-4; Whitehorse). Saskatchewan's Madison Kleiter (3-1; Saskatoon) downed Québec #1's Lauren Cheal (0-4; Lennoxville/Rivière-du-Loup) and British Columbia's Holly Hafeli (2-3; Kamloops) bested Ontario #2's Rachel Steele (1-3; Toronto) by an 8-7 score.
The 2022 New Holland Canadian Under-21 Curling Championships continue Monday at 7 p.m. All draws are being live streamed on Curling Canada's Youtube page, available here.
For teams, live scoring, results and event information from the 2022 New Holland Canadian Under-21 Curling Championships, click here.
This story will be available in french as soon as possible at https://www.curling.ca/2022under21/nouvelles/?lang=fr