WC TEAM SELECTION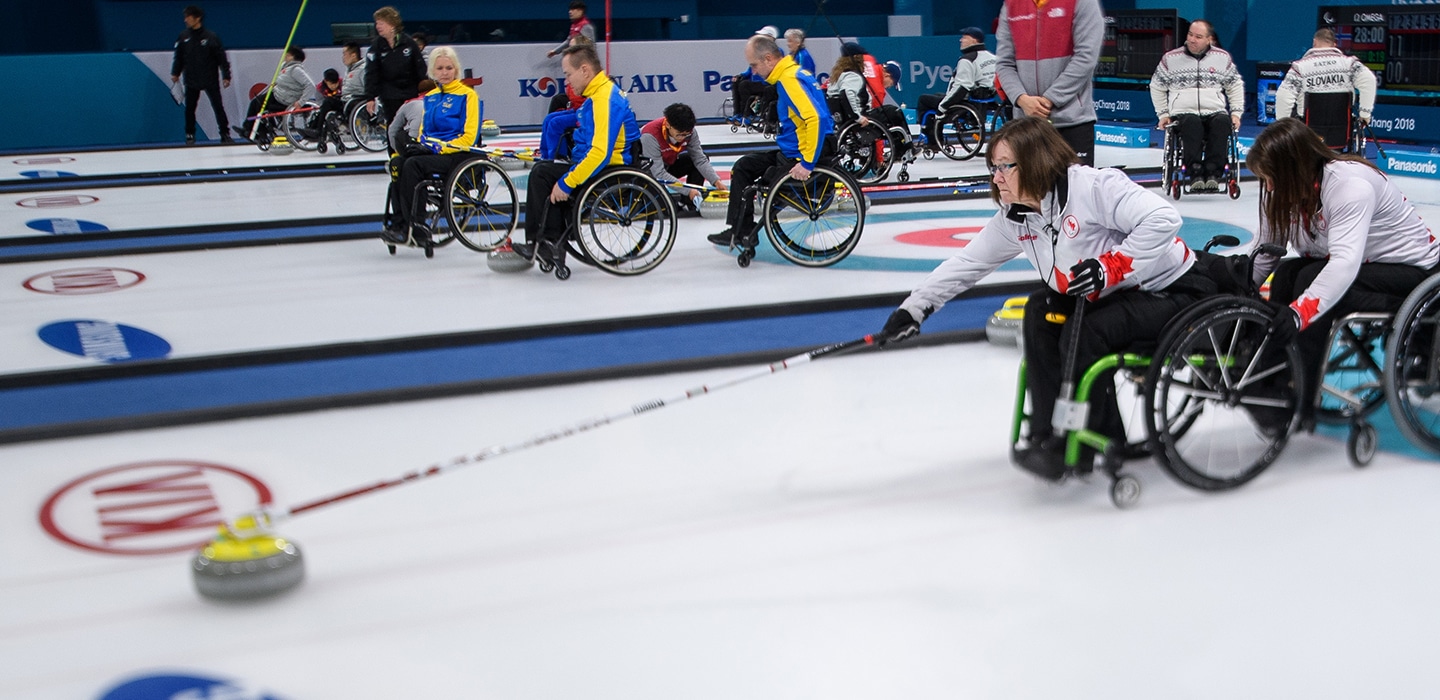 Canada selects two Paralympic medallists for wheelchair mixed doubles championship
A pair of Paralympic medallists will represent Canada next month at the inaugural World Wheelchair Mixed Doubles Curling Championship in Lohja, Finland.
Marie Wright (Moose Jaw, Sask.) and Jamie Anseeuw (Winnipeg), who were both part of Canada's bronze medal-winning team at the 2018 Paralympics, were selected from the National Team Program athletes to once again don the red and white; this time at a new international competition.
"I'm super excited for this opportunity," said Wright. "It's the best feeling to wear the Maple Leaf on your back and be able to represent your country. I'm very grateful for another chance to represent Canada!"
Initially, Gil Dash (Wolseley, Sask.) was selected to be Wright's partner for the competition. Unfortunately, medical issues forced him to the sidelines, and Anseeuw – who had also been training with the mixed doubles program – got the call.
"While I regret the circumstance that allowed me to have this opportunity," said Anseeuw, "I'm honoured to have been chosen to represent my country again at a world class event."
The team will be supported by coach Dana Ferguson (Edmonton), Team Leader Wayne Kiel (Balgonie, Sask.), and physiotherapist Alysia Patience (London, Ont.).
While world championship tournaments for traditional wheelchair curling have been held since 2002, mixed doubles wheelchair curling is a relatively new discipline. The World Curling Federation announced that they intend to include it as one of the Paralympic disciplines as early as the 2026 games in Milan/Cortina.
"We are thrilled to be involved in this exciting new event," said Ferguson. "Our athletes have worked hard and are ready to perform on the world stage and we can't wait to help them in any way we can to achieve their goals."
The championship will run from April 30 to May 6, 2022 at the Kisakallio Sports Institute, and feature up to 25 teams from around the world.