Grassroots Curling Symposium!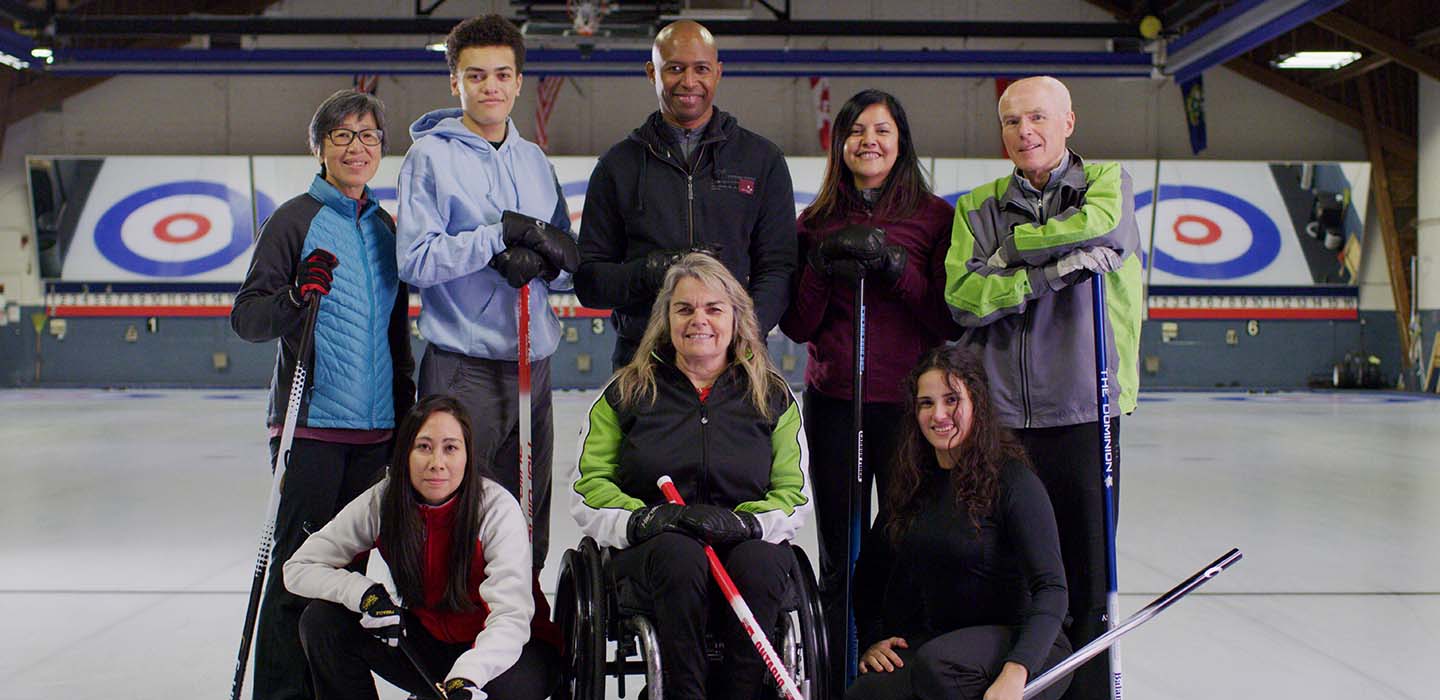 Curling Canada calls on grassroots curling leaders to gather for symposium
It's been three years in the making, but now the stage is set for one of the most collective and crucial conversations about grassroots curling in recent memory, and Curling Canada is inviting all curling facility leaders, managers, board members and grassroots leaders to the table and be part of the conversation.
It's a pivotal time for the sport, and the Changing the Face of Curling Symposium aims to do precisely that through various research presentations from expert curling scholars, panels and, most importantly, conversations about how to collectively grow the game by engaging community members and welcoming greater diversity and inclusion. It will also balance those conversations with plenty of hands-on advice and methods to run and manage a Canadian curling facility and create a thriving environment. The symposium runs from May 26-28 at the Crowne Plaza in Niagara Falls, Ont.
There will be some big names involved at the event with presentations and discussions by Dr. Richard Norman (post-doctoral fellowship at Ted Rogers School of Management, Ryerson University), Andrew Paris (President & Founder of the Black Rock Curling Initiative), Devin Heroux (CBC), Donnovan Bennett (Sportsnet), three-time Scotties champion and world bronze-medallist Kerri Einarson, Erin Flowers (Goldline Curling Supplies), Chad McMullan (Rock Solid Productions), Sara Carlsson (Swedish Curling Association), Simon Barrick (Cape Breton University), 2022 Paralympic bronze-medallist Mark Ideson, two-time Tim Hortons Brier competitor Greg Smith, numerous academic curling researchers and many more. (speakers and panellists subject to change*)
For Dr. Heather Mair, a professor in the Department of Recreation and Leisure Studies at the University of Waterloo and symposium organizer, this event serves to engage with grassroots curling leaders across Canada in a method never done before. Mair has presented at Business of Curling Symposiums in the past. With a growing number of academic researchers focusing on curling, this new-look event will provide local curling leaders with ways to implement tried-and-true practices into their business plans and find success.
"This is the chance to get as many kinds of people on the ground in curling clubs in a room and have a conversation about these issues and see what other clubs are doing," Mair said. "I think some clubs are doing really interesting things, and we also want to see what support and resources the clubs might need going forward. This is our attempt to start an ongoing national conversation at the grassroots level."
This national conversation falls in line with Curling Canada's ongoing initiatives to strengthen the sport at the grassroots level and provide invaluable resources accessible to local curling leaders.
Other Curling Canada grassroots initiatives include its diversity and inclusivity toolkit, more than $200K in grassroots funding, and a growing Women Curling Leaders Circle to attract more women to be involved in all aspects of the sport on and off the ice.
"To have all of these outstanding curling minds in one place, sharing their research and showing local leaders how to implement these proven strategies is crucial to the growth of our game. I hope we have as many local curling managers, board members and grassroots leaders with us as possible for an amazing learning opportunity. Everyone in attendance will come back with some new tools for their tool belt and make curling a better place in their communities, and ultimately grow the game by bringing it to new audiences" said Curling Canada CEO Katherine Henderson.
At its core, curling is about community connection, and Mair has collected evidence to give curling leaders the proof needed to go to town councils and local governments and ask for financial support for curling facilities. It's always been a need for curling facility managers, and Mair's research puts words to that need by articulating how crucial curling facilities are in communities.
Few sports emulate the connection curling embodies within communities. It's one of the few places a grandparent can do something active with their grandchildren within a recreational setting, and it's a sport that supports not only the physical well-being but the social and mental well-being of older adults and multi-generational families.
"We're realizing how essential social relationships are to our health when isolated, and I think the pandemic has made that even more clear to people," Mair said. "They missed social connections, and curling clubs can be a huge source of that."
The symposium was delayed a few years because of the pandemic. New conversations about diversity, inclusion and equity have since arisen in the sport and will be discussed at the Changing the Face of Curling Symposium. Mair says there's a challenge for people who have always felt welcomed and supported in curling facilities to step out of themselves and see their space from someone else's perspective.
The symposium will dedicate time to this in keynote presentations, panels discussion and two-way conversations between participants and the experts to find more paths to inclusion.
Diversity in curling is being addressed through various promotional materials targeting BIPOC curlers, advocacy toolkits for curling facilities and learn to curl events targeting BIPOC Canadians. Many of those experts leading the charge will be at Niagara Falls to share their stories and provide frameworks for participants to take back to their communities.
But Mair says what remains is a conversation on more critical questions such as; how does the board look? What are its long-term goals? Is the board a true reflection of your community regarding demographics and who is around the table?
And while there might be some tough questions and moments of reflection, the Changing the Face of Curling Symposium is all about fostering positivity. These discussions are about finding new ways to engage and think about how the sport is portrayed in Canada. As Mair puts it, everyone attending loves the sport and collectively wants more people to curl.
The full schedule features a jam-packed three days with presentations and discussions with curling academic scholars, curlers, BIPOC grassroots leaders, media personalities, etc. View a full breakdown of all presentations and panels here. (speakers, panellists and schedule subject to change*)
Registration for the Changing the Face of Curling Symposium is $500 and includes three nights of accommodation (double occupancy), breakfast and lunch for all three days and all symposium materials. A registration fee with no hotel accommodation is $275.