Up and Down Start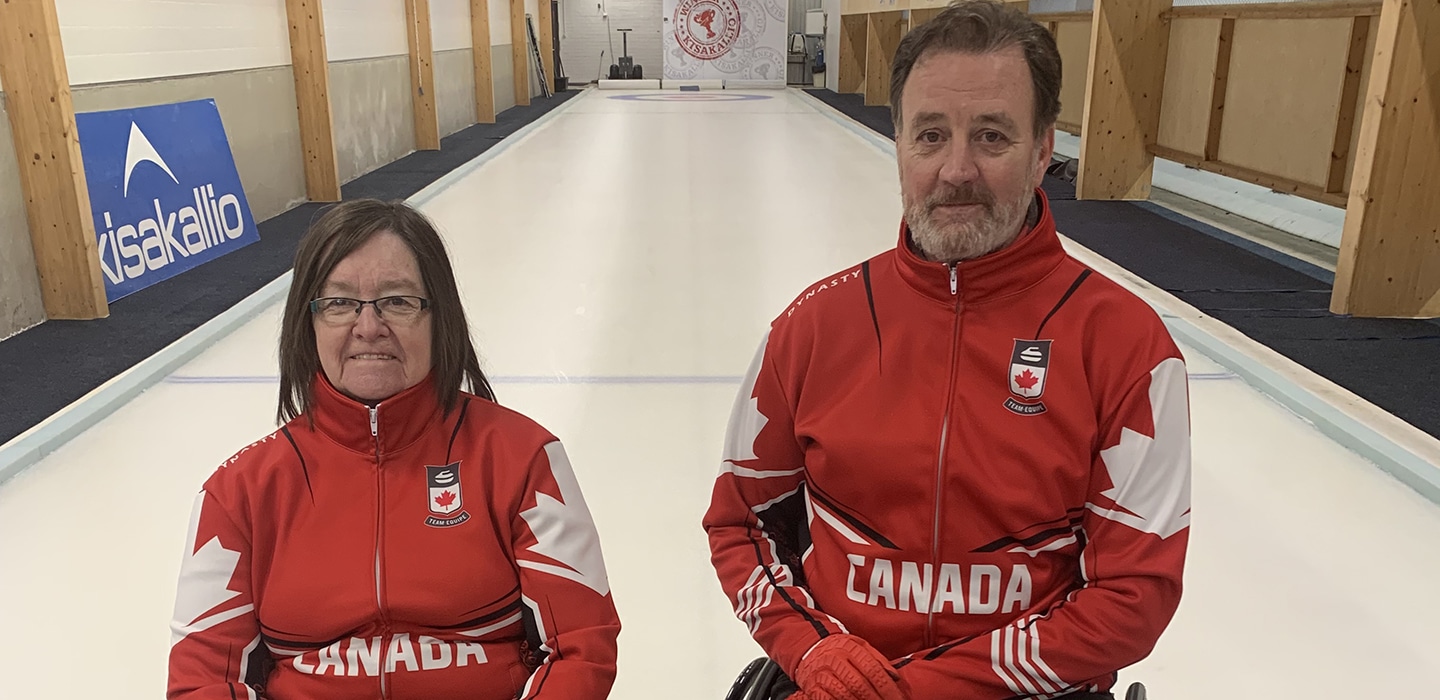 Canada splits first two games at Wheelchair
Mixed Doubles Worlds
It was an up and down day for Team Canada at the Wheelchair Curling Mixed Doubles World Championship.
In their first game at the inaugural wheelchair mixed doubles event, Marie Wright (Moose Jaw, Sask.) and Jamie Answeeuw (Winnipeg) defeated Latvia 8-4. Later in the day, however, the Canadians dropped their second game to Germany, leaving them with a 1-1 record.
Canada opened the first game of the round robin without hammer, by virtue of the last shot draw, but managed to steal the first point of the game. Latvia answered with a single in the second end, and Canada took one in the third.
The Canadians then reeled off three consecutive steals of two points, giving them an 8-1 lead playing the seventh end. Latvia took three, but the Canadians took a four point lead to the eighth, when the Latvian pair of Polina Rozkova and Agris Lasman were run out of rocks.
In the following game, Canada again started without last rock. Germany opened with a deuce, before stealing singles in the second, third, and fourth ends. Canada answered with one in the fifth, a steal of two in the sixth, and another steal in the seventh but failed to complete the comeback when the German pair of Christiane Putzich and Burkhard Moeller scored in the eighth end. The final score was 6-4.
Canada will resume the eight-game round robin in Lohja, Finland on Sunday with a one-game day against Slovakia.
Denmark and Norway have the early lead in the Group B standings, each with a 2-0 record. In Group A, Switzerland and Hungary sit at the top of the table, also with 2-0 records.
For scores and results visit: https://curlit.com/wwhMDcc/Default.aspx