Underway in Oakville!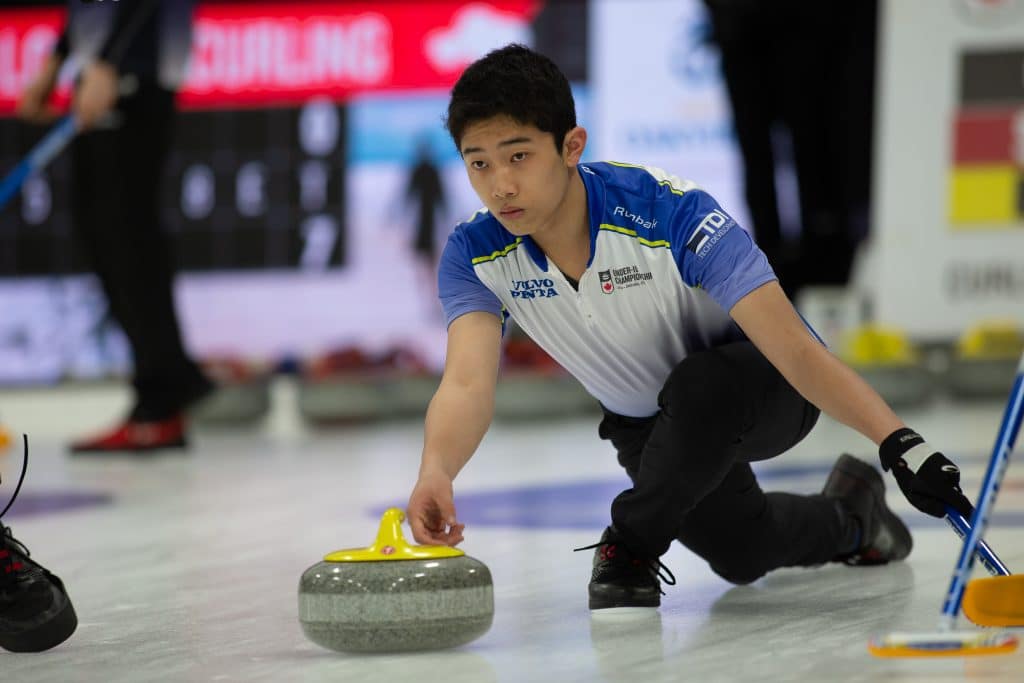 Canada's best U18 boy's and girl's teams converge on southern ontario vying for respective U18 Canadian titles
Canada is not short on youth curling talent and the 2022 Canadian Under-18 Championships at the Oakville Curling Club in Oakville, Ont., are active proof of that fact.
With an astounding 42 teams (21 boys, 21 girls) from across the country competing in the event which began Sunday evening, teams are already putting on a show of curling prowess, much to the delight of fans.
This year's championships marks the fourth edition of the Canadian Under-18 Championships, and first since the 2019 event at Sherwood Park, Alta. The 2020 and 2021 events fell victim to the COVID-19 pandemic.
The field is being split into three pools of seven in each gender, with the pools seeded based on combined results from the 2018 and 2019 championships.
Draw 4 concluded on Monday afternoon with an all B.C. boys battle being broadcasted live on Curling Canada's YouTube page as the feature match.
British Columbia #1's Adam Fenton (2-0; New Westminster) took on British Columbia #2's Chris Parkinson (1-1; Comox Valley) with B.C. #1 playing a patient game blanking the first two ends with hammer, working to score a deuce in the third.
B.C. #1 would maintain control, adding a steal of a single and a force to go up 3-1 after the 5th end, but B.C. #2 would chip away at the lead with a steal of one in the sixth end. B.C. #1 would blank the seventh setting up a final end that saw B.C. #2 attempt to orchestrate a steal with lots of traffic out front, but were unable to have their final draw stick around in the house for shot stone. B.C. #1 would claim a 4-2 victory.
Though it remains early in the competition, the win propels B.C. #1 to boy's pool A interim top spot. Boy's pool B has Saskatchewan #1's Matthew Drewitz (2-0; Nutana) leading the way. Three teams, Manitoba #1's Jordon McDonald (Winnipeg), Ontario #1's Kyle Stratton (London) and Ontario #2's Harry Jones (Burlington), share a 1-0 record atop pool C.
In girl's play, pool A has Ontario #1's Emma Acres (2-0; Ottawa) and British Columbia #1's Gracelyn Richards (2-0; Comox Valley) sharing the top spot. Pool B boasts a 1-0 logjam at the top made up of Ontario #2's Charlotte Johnston (London), Alberta #2's Claire Booth (Calgary) and New Brunswick #1's Claire Evans (Oromocto) while pool C has a much clearer leader in Québec's Jolianne Fortin (2-0; Jonquière).
Action will continue with draw 5 scheduled for Monday evening at 8:30 pm (all times eastern)
For teams, results, schedules, live-streaming schedule (when available) and other event information, CLICK HERE.