Ottawa to host FISU qualifier!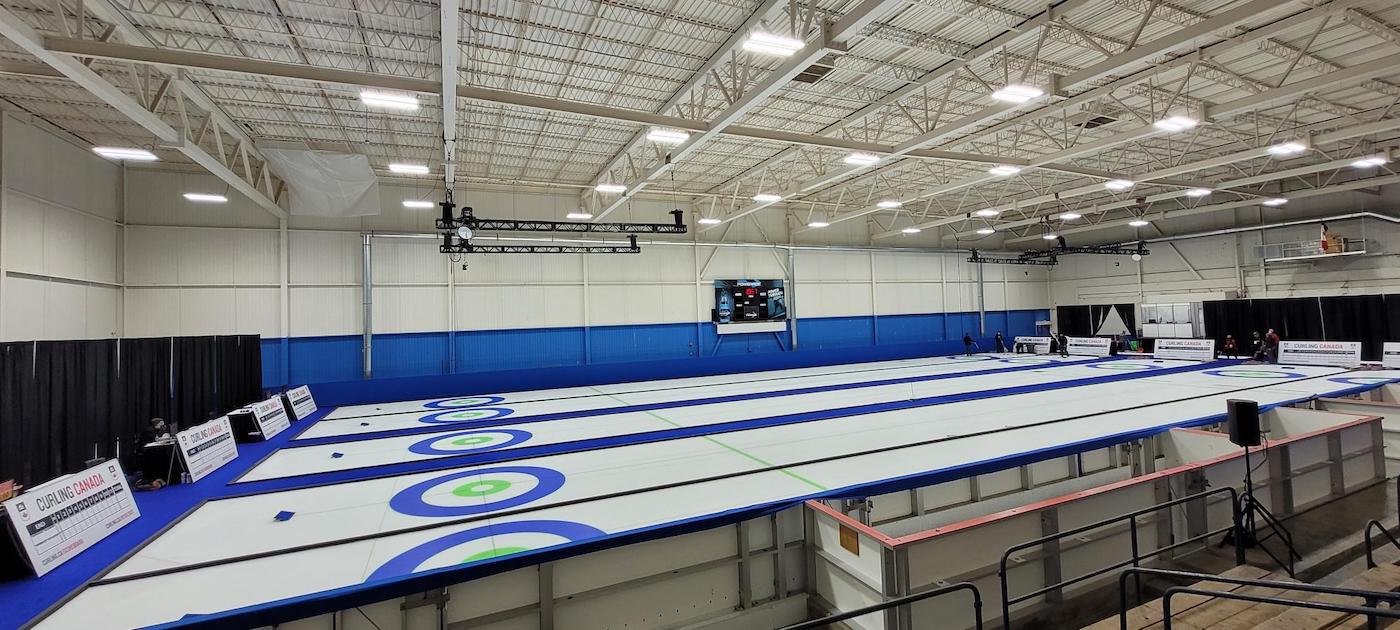 Canadian university curling reps to be decided at RA Centre in Ottawa
Canada's curling teams for the 2023 FISU World University Games will be decided at a qualifying event in September in Ottawa at the RA Curling Centre of Excellence, it was announced today by Curling Canada.
The event, scheduled for Sept. 21-25, will decide the women's and men's Canadian teams that will compete in the 2023 FISU World University Games, which are scheduled for Jan. 12-22 in Lake Placid, N.Y.
Canada's teams were supposed to have been decided at the 2022 U SPORTS Canadian University Championships, but that event was cancelled due to the COVID-19 pandemic.
"It is great that Curling Canada and our member Universities continue to value participation in the FISU World University Games," stated Lisette Johnson-Stapley, Chief Sport Officer, U SPORTS. "Participation in international University competition provides a tremendous enriching experience and creates wonderful memories for our student-athletes."
Six men's and six women's teams will compete in Ottawa — two of each gender representing Atlantic University Sport (AUS), Ontario University Athletics (OUA) and the Canada West Universities Athletic Association.
The teams will play a single round robin with the top three teams advancing to the playoffs; first place will get a bye to the final, while second will play third in the semifinal.
AUS will have men's and women's teams from Dalhousie University in Halifax, as well as a men's team from Memorial University in St. John's, N.L., and a women's team from the University of New Brunswick in Fredericton.
The OUA will have a men's and women's team from Wilfrid Laurier University in Waterloo, Ont., along with a men's team from Toronto Metropolitan University and a women's team from the University of Waterloo.
Canada West will have teams in each gender from the University of Alberta and the University of Regina.
Curling made its debut at the World University Games in 2003 at Tarvisio, Italy, and since then Canadian teams have won eight medals — three gold, four silver and one bronze. Canada will be looking for its first World University Games curling gold medal since Kelsey Rocque's women's team from the University of Alberta claimed gold at Almaty, Kazakhstan.
At the most recent World University Games, in 2019 at Krasnoyarsk, Russia, Karsten Sturmay's men's team from the University of Alberta won the silver medal, while Kristen Steifel's team, also from the U of A, bowed out in the quarter-finals.
"We are thrilled to be the host venue for the World University Trials in the RA Curling Centre of Excellence," said Tosha Rhodenizer, Chief Executive Officer of the RA Centre. "These athletes have worked tirelessly to get to this position and we are honoured to join them on their competition journey. The RA Curling Centre of Excellence offers a quality competition facility to prepare the teams who will ultimately represent Canada in such a prestigious event. We wish all the competitors a wonderful experience."