Changing the Face of Curling Symposium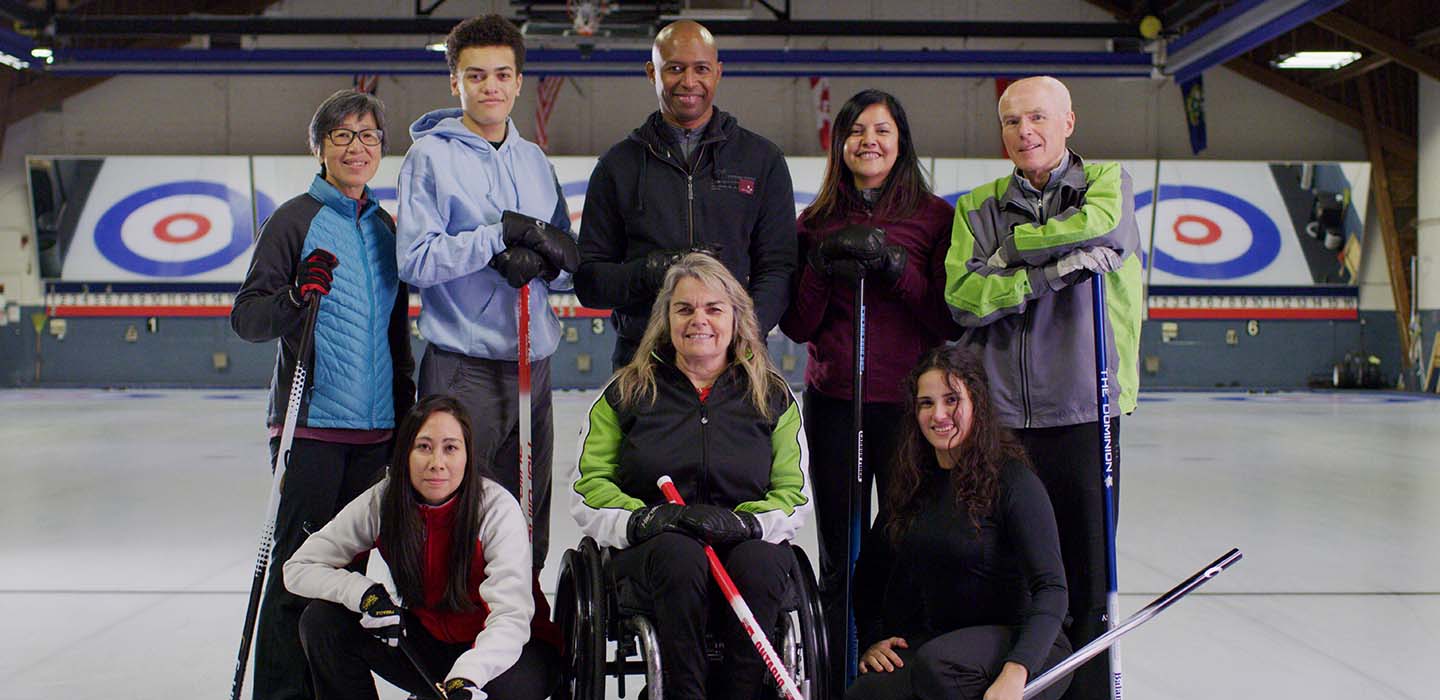 Grassroots curling symposium to tackle issues of diversity and growth in Canadian curling centres
**Media are invited to attend and cover the Changing the Face of Curling Symposium at the Crowne Plaza
in Niagara Falls, Ont., from May 26-28.**
The stage is set for one of the most collective and crucial conversations about grassroots curling in recent memory, and Curling Canada is inviting all curling facility leaders, managers, board members and grassroots leaders to the table and be part of the conversation.
It's a pivotal time for the sport, and the Changing the Face of Curling Symposium aims to do precisely that through various research presentations from expert curling scholars, panels and, most importantly, conversations about how to collectively grow the game by engaging community members and welcoming greater diversity and inclusion. 
It will also balance those conversations with plenty of hands-on advice and methods to run and manage a Canadian curling facility and create a thriving environment. The symposium runs from May 26-28 at the Crowne Plaza in Niagara Falls, Ont.
The event includes presentations and discussions by Dr. Richard Norman (post-doctoral fellowship at Ted Rogers School of Management, Ryerson University), Andrew Paris (President & Founder of the Black Rock Curling Initiative), Devin Heroux (CBC), Donnovan Bennett (Sportsnet), Erin Flowers (Goldline Curling Supplies), Chad McMullan (Rock Solid Productions), Sara Carlsson (Swedish Curling Association), Simon Barrick (Cape Breton University), Canadian Sports Hall of Fame inductee Sonja Gaudet, two-time Tim Hortons Brier competitor Greg Smith, numerous academic curling researchers and many more.
For Dr. Heather Mair, a professor in the Department of Recreation and Leisure Studies at the University of Waterloo and symposium organizer, this event serves to engage with grassroots curling leaders across Canada in a method never done before. Mair has presented at Business of Curling Symposiums in the past. With a growing number of academic researchers focusing on curling, this new-look event will provide local curling leaders with ways to implement tried-and-true practices into their business plans and find success.
"This is the chance to get as many kinds of people on the ground in curling clubs in a room and have a conversation about these issues and see what other clubs are doing," Mair said. "I think some clubs are doing really interesting things, and we also want to see what support and resources the clubs might need going forward. This is our attempt to start an ongoing national conversation at the grassroots level."
Topics being discussed at the conference include:
Diversity and inclusion in curling
Honouring the experience of BIPOC curlers
Recent curling demographic research and using this information to create thriving curling centres
Legal issues in operating a curling centre
Using social media and marketing to engage new customers
Advocating various levels of government
Best practices for operating a Canadian curling centre
This national conversation falls in line with Curling Canada's ongoing initiatives to strengthen the sport at the grassroots level and provide invaluable resources accessible to local curling leaders. 
"To have all of these outstanding curling minds in one place, sharing their research and showing local leaders how to implement these proven strategies is crucial to the growth of our game. I hope we have as many local curling managers, board members and grassroots leaders with us as possible for an amazing learning opportunity. Everyone in attendance will come back with some new tools for their tool belt and make curling a better place in their communities, and ultimately grow the game by bringing it to new audiences" said Curling Canada CEO Katherine Henderson.
View the full schedule and see a full breakdown of all presentations and panels here.
Registration for the Changing the Face of Curling Symposium is $500 and includes three nights of accommodation (double occupancy), breakfast and lunch for all three days and all symposium materials. A registration fee with no hotel accommodation is $275.
A discount code for round-trip or one-way bus travel from Toronto Pearson Airport to Niagara Falls is also available.