2023 Worlds in Ottawa!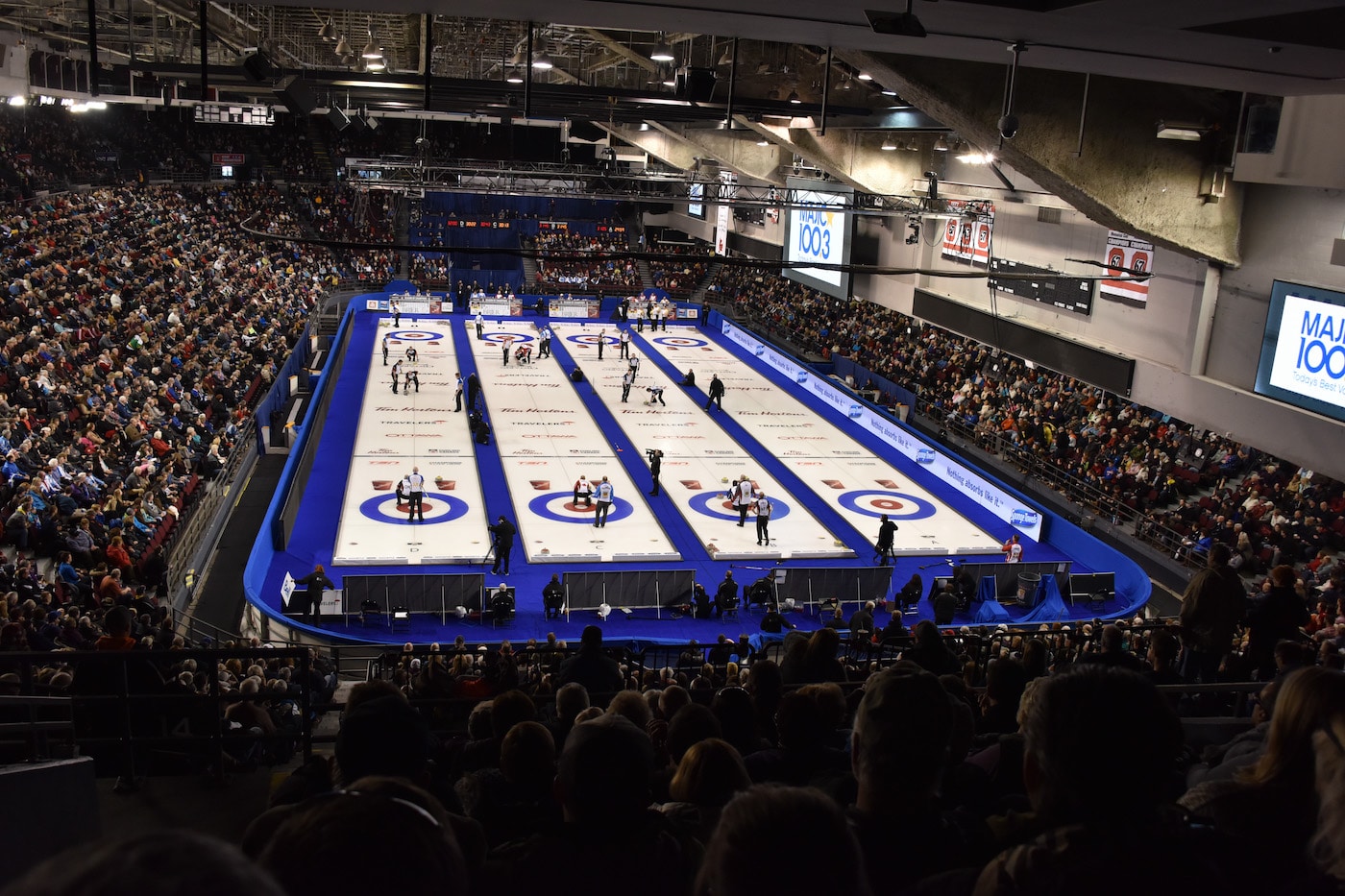 Ottawa resets to host 2023 World Men's Curling Championship
Ottawa will get its chance to hold a world-class curling party after all.
Canada's capital was supposed to host the 2021 World Men's Championship, but that event was shifted to Calgary to be part of a bubble-concept series of events due to the COVID-19 pandemic.
But so eager was Ottawa to host the event that the easy and obvious decision has been made — the 2023 World Men's Curling Championship will be played April 1-9 at TD Place in Ottawa, it was announced jointly today by the World Curling Federation and Curling Canada.
"We are looking forward to having the World Men's Curling Championship 2023 in Canada's capital city of Ottawa, Ontario," said Kate Caithness, President of the World Curling Federation. "Following the relocation of the 2021 World Men's Curling Championship from Ottawa to the Calgary bubble, I'm sure the local organizers are eager and ready to welcome the world to their beautiful city. We're pleased that our ongoing partnership with Curling Canada continues to produce world class championships, where fans and curlers can enjoy great competition in a safe and memorable environment."
Under terms of its partnership with the World Curling Federation, Curling Canada hosts the World Men's Championship in odd-numbered years (the 2022 World Women's Championship was held in Prince George, B.C.), so 2023 was the first opportunity for Ottawa to host the World Men's event after the 2021 event was moved.
"Ottawa made it crystal clear to us that while they understood the decision that had to be made for the 2021 championship, they wanted this World Men's Championship in their city as quickly as possible," said Katherine Henderson, Chief Executive Officer of Curling Canada. "Based on our past trips to Ottawa for Season of Champions events, I know the 2023 World Men's Championship will be worth the wait and our capital will put on a world-class show."
The TD Place Arena can seat around 9,500 curling fans, and played host to the 2016 Tim Hortons Brier, won by Alberta's Kevin Koe, who went on to win the 2016 World Men's Championship in Basel, Switzerland.
Curling fans can save this date — full-event and championship-weekend ticket packages are expected to go on sale Thursday, Sept. 15. Customers are encouraged to sign up for Curling Canada's e-newsletter at curling.ca to receive presale information.
Ottawa's history of hosting top-level curling is a rich one. The city has hosted the Tim Hortons Brier on four occasions (all at TD Place) — in 2016, 2001 (won by Alberta's Randy Ferbey), in 1993 (won by B.C.'s Rick Folk) and in 1979 (won by Manitoba's Barry Fry). The city also staged the 2017 Tim Hortons Roar of the Rings Canadian Curling Trials, with Koe and Rachel Homan claiming berths into the 2018 Winter Olympics.
"I am thrilled that Ottawa will finally host the World Men's Curling Championship at TD Place in 2023," said Ottawa Mayor Jim Watson. "Canada's capital has a proud history of successfully hosting major curling events, and we look forward to once again welcoming the world's best curling talent and thousands of dedicated fans next year."
"We are incredibly excited to host the World Men's Curling Championship in Canada's capital," added Michael Crockatt, President and CEO of Ottawa Tourism. "Our tourism partners look forward to welcoming the athletes, coaches, media, and fans to our city and providing a memorable experience for them all."
The World Men's Championship was most recently played in Ontario in 1996, when Canada's Jeff Stoughton captured gold in Hamilton. Other Ontario-hosted men's worlds saw Canada's Ed Lukowich win in 1986 at Toronto, while Switzerland's Jürg Tanner came out on top in London in 1981.
"It's two years later than we'd hoped for, but knowing the people involved with this bid, I have every confidence that the 2023 World Men's Curling Championship will be a huge success," said Stephen Chenier, Executive Director of CurlON. "A world-class event with world-class curlers and world-class volunteers in a world-class city is a perfect combination."
It will be Canada's 26th hosting of the World Men's Championship. Canadian men's teams have won 35 world championships since the event's inception in 1959 — the most recent coming with Team Brad Gushue's gold medal in 2017 in Edmonton.
The Canadian team will be decided at the 2023 Tim Hortons Brier, presented by AGI, scheduled for March 3-12 at Budweiser Gardens in London, Ont.
"It was such a disappointment when we couldn't host in 2021, but we went right back to work to prepare for today's announcement," said Elaine Brimicombe, vice-chair of the Ottawa Host Committee. "There is an amazing group of volunteers in the Ottawa valley who are excited to roll up their sleeves for the next 10 months so that we can pull off the best World Men's Curling Championship ever!"
TSN/RDS2, the official broadcast partners of Curling Canada's Season of Champions, will provide live coverage of Canada's round-robin games, in addition to all playoff games.