A little Scottish flair!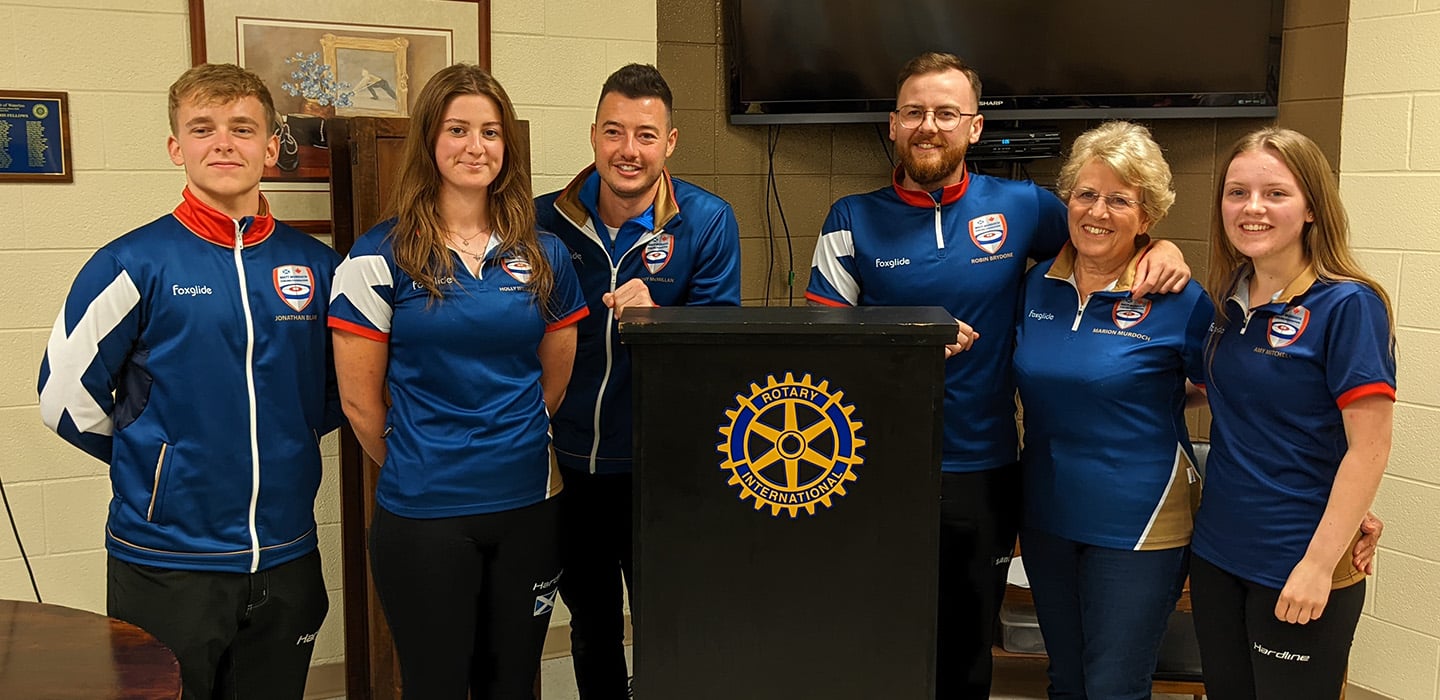 Scottish junior curlers, instructors join Trillium Curling Camp in Ontario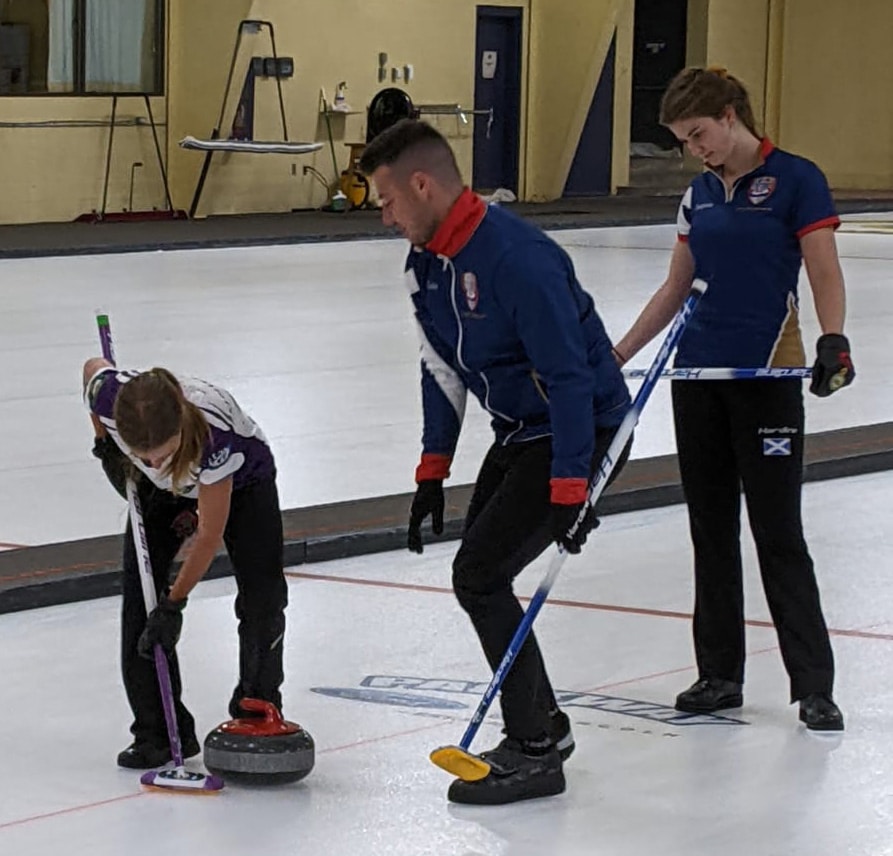 For nearly 30 years, Ontario's Trillium Curling Camp has been an August staple for the province's young curlers. Since 1993, the camp has been offering week-long camps which boast elite curlers such as John Morris, John Epping, Kaitlyn Lawes, and Laura Walker as alumni.
The next set of champions produced by the camp, however, might be representing a different country.
As the camp gets underway for the 27th time (after a two-year COVID hiatus), four of the 56 campers attending the camp have travelled from Scotland as part of an exchange sponsored by the Matt Murdoch Curling Foundation and local Rotary Clubs.
"It's great to have the Scottish kids here," said Codey Maus, who is coordinating the first week of the camp on behalf of the Ontario Curling Council. "The Ontario kids love having some international flavour in the group."
Jonathan Blair, Amy Mitchell, Holly Wilkie-Milne, and Jamie Rankin all made their first trip to Canada to improve their skills, make some friends, and enjoy the camp activities which, aside from curling instruction and games, include swimming, rock climbing, disc golf, and other off-ice entertainment.
"I'm learning a lot," said Blair. "We're having a great time in our group, and we've made a bunch of new friends. It's been great so far."
Since 2017, the foundation has selected two young Scottish curlers to be a part of the popular Ontario camp, which has been held at the KW Granite Club in Waterloo, Ont., after stints in Peterborough and Guelph.
The selection process is based on curling ability, volunteer work, and an interview with the Murdoch Foundation trustees. Typically, only two Scots join their Canadian compatriots at the camp, but due to COVID, a double-cohort was sent to make up for pandemic cancellations.
"I was over the moon when I found out I got it," said Blair. "It's tough to even make it to the interview stage. Pretty much every junior curler in Scotland applies for it!"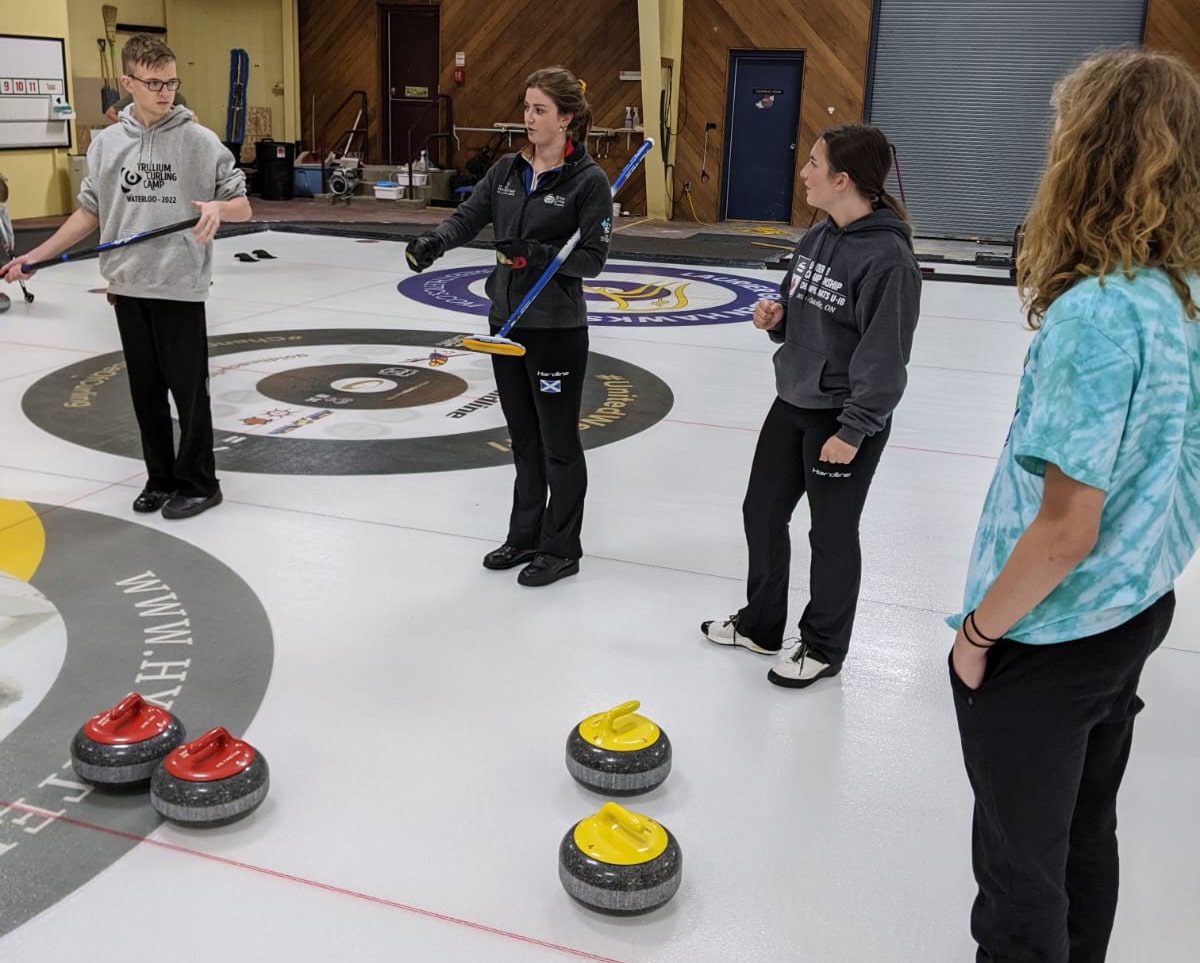 As part of the agreement with camp creator Jim Waite, the Scottish group is also asked to supply two coaches to be part of the camp staff. World Champion David Murdoch was the first coach to make the trip on behalf of the foundation named for his late father, a passionate supporter of junior curling. This year's coaching attachment includes Olympic silver-medallist Hammy McMillan Jr., and two-time Scottish Junior champion Robin Brydone.
"The wait was tough," said Brydone – who was tapped by the Matt Murdoch Foundation to come to the camp in 2020. Two years later, he finally got to make the trip. "It was a pretty proud moment to be selected. It's nice to be recognized for the coaching work I've done back home."
"It's an absolute pleasure to come to Trillium on behalf of the foundation," said McMillan. "We do a lot of coaching back in Scotland, so it's great to be here and work with other coaches and to share what we know with the campers.The kids are so enthusiastic, and I love being able to share the my philosophy and the Scottish methods, and compare it to the Canadian ways."
"The kids have absolutely loved it," said Brydone. "They've made a lot of friends already and learned a lot, so hopefully we can keep this exchange going, because everybody gets a lot out of it."
The camp will run until Aug. 12, 2022, at which point the Scottish contingent will head home. However, another crop of 66 campers will show up on Sunday for another week of fun.