Junior camp series!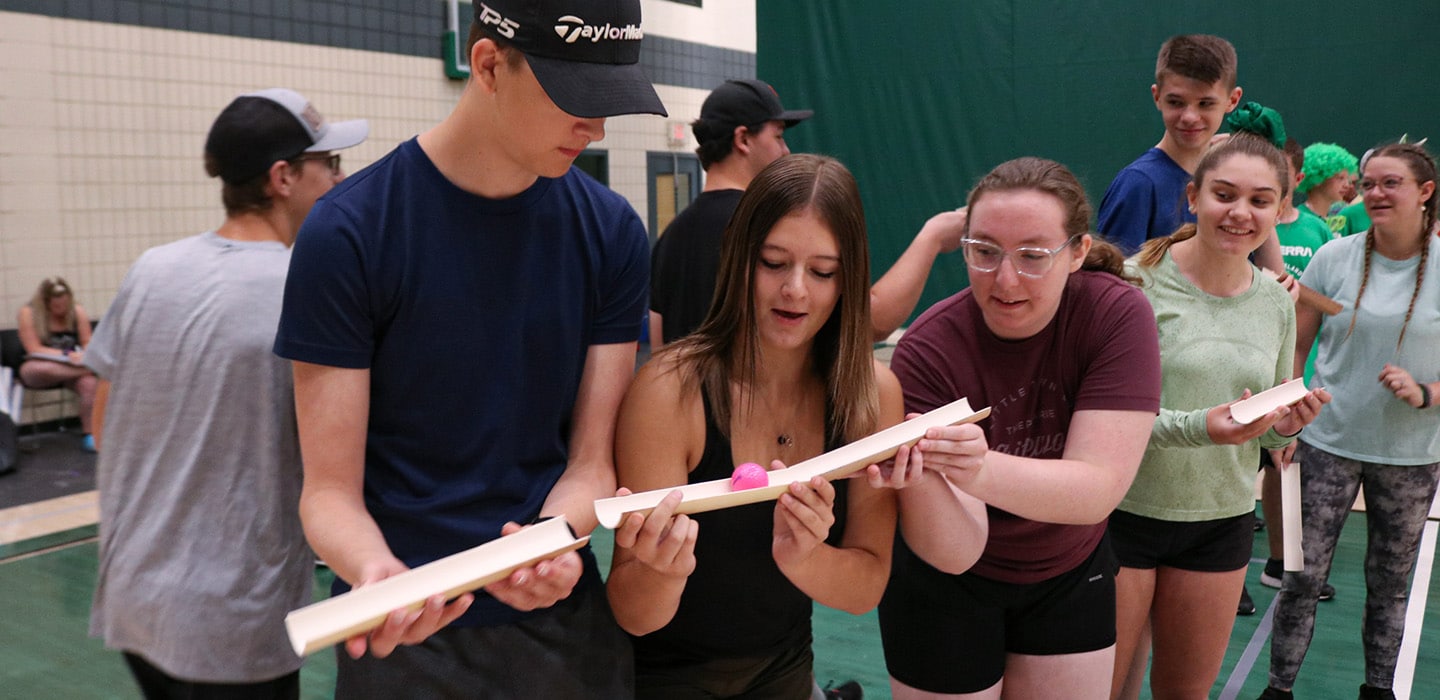 CURLSASK offering series of province-wide junior camps for development
By: Brian Chick
In a time of residency rules and forming teams across provincial lines, one thing that rarely comes up is that some curlers don't even know who is available in their region at some levels of the sport.
And yet, for many curlers – particularly juniors from rural Saskatchewan – this is a real problem.
"Our numbers were down over the last couple seasons," said Dustin Mikush, Community Development Manager for CURLSASK. "Obviously Covid played a part, but not being able to have our summer camps, we think, was a real problem."
The issue, Mikush explained, was that the camps are an excellent opportunity for young curlers in the province to meet and potentially form some friendships with curlers who live nearby.
"The big focus of the camp is for kids to meet other kids from around the province, and maybe form teams, and make some connections. We definitely lost that over the past few summers."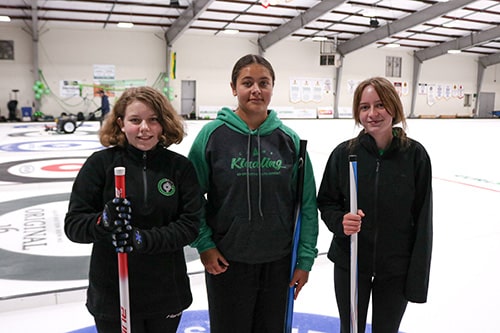 This summer, CURLSASK was able to resurrect their Prairieland Curling Camps, starting with a four-day event at the Sutherland Curling Club in Saskatoon.
Eighty campers, aged 10-18, participated in sessions on and off the ice, learning about the delivery, sweeping, strategy, communication, team dynamics and more. A host of CURLSASK coaches ran the instruction, with help from big-name players such as Steve Laycock, Pat Simmons, Jenna Enge, and Amelie Blais.
"We have great activities on and off the ice. There's also a rec component, which is more like fun gym-type activities. We give out a spirit award. We want the kids to have fun and make it about more than just curling," said Mikush.
The Saskatoon camp was just the beginning of the CURLSASK offerings. Over the next few months, five more one-day camps are scheduled around the province.
"The five regional camps will host between 20 and 50 kids each," said Mikush. "It will be a lot of the same ones who were in Regina for the summer camp, but now we'll have a chance to check in over the course of the season and see how they're doing."
Starting at the Callie Club in Regina on Oct. 1, the CURLSASK team will visit North Battleford (Oct. 15), Swift Current (Oct. 22-23), Yorkton (Oct. 23), and Estevan (Dec. 3).
"We have a lot of rural communities who might only have one or two junior curlers," said Mikush. "Hopefully, we can get them out to these regional camps, so they can find some other kids from their area and form some U-18 teams and U-21 teams. We also want to introduce different formats, like doubles and triples, because we're offering competitions in those disciplines."
The long-term goal, according to Mikush, is to build the province's junior program back to pre-Covid levels.
"We're really trying to build the junior ranks back up naturally," said Mikush. "We want the younger kids – like 10 to 15 – to have fun, and then hopefully some of them get the competitive bug later on. After that, they can filter into U-18 and 21."
With the first Junior Curling Tour of Saskatchewan event in Martensville, Sask., on Sept. 9, curlers will use the Saskatoon camp as a springboard into the season.