Inaugural U-25 Classic!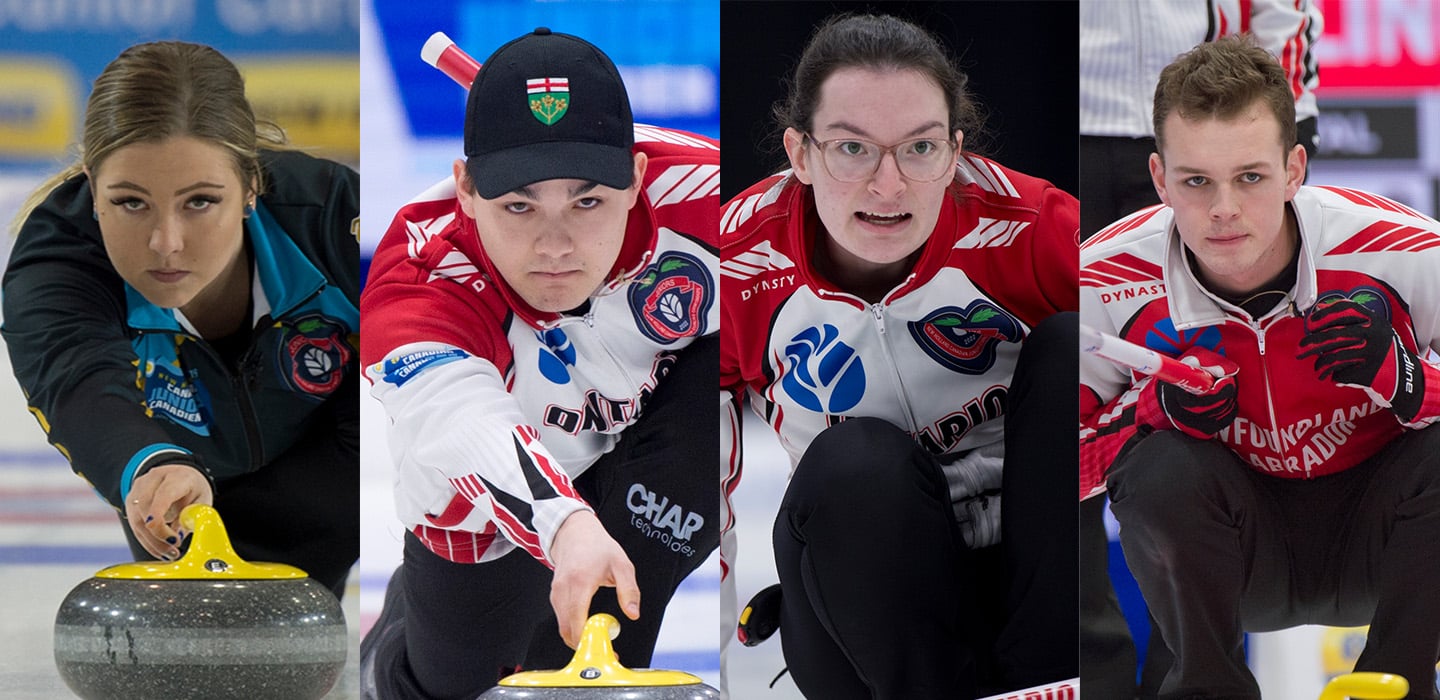 Future Scotties, Tim Hortons Brier and mixed doubles competitors squaring off in Edmonton this week
In the age of Olympic curling, everything seems to run in four-year cycles. So, in the first season following the 2022 Olympic Winter Games, curling fans look forward to new team lineups, coaches, and events.
One such event gets underway for the first time on Wednesday evening in Edmonton at the Saville Community Sports Centre. Curling Canada's U-25 NextGen Classic will feature 20 teams (10 men's and 10 women's) playing for a share of $50,000 and a spot in Canada's NextGen development program. Following the four-player events, a 16-team mixed doubles U-25 Classic will also occur.
"We're excited to give these teams a chance to play against other teams in a similar life situation," said Helen Radford, Curling Canada's Manager of Youth Curling and Next Gen. "It's hard for these teams to compete with the men's or women's top teams for various reasons like school, schedules, and money.
"Even if you can make it into a big cash event on tour, chances are you're going to be playing against teams with a lot more experience and resources than you've got," said Radford. "This event aims to create an opportunity for young curlers to play on an even playing field."
The 20-team field consists of several former U-21 Canadian champions on both the men's and women's sides.
In the women's event, Selena Sturmay of Alberta (2019 Canadian U-21 champion), Emily Deschenes (skipping Taylour Stevens's 2022 Canadian U-21 championship team from Nova Scotia), and Isabelle Ladouceur (winner of the 2021 world junior qualification event as Team Northern Ontario) have all earned the right to represent Canada internationally in recent years.
The men's side is equally impressive. 2020 U-21 Canadian and world champion Jacques Gauthier of Manitoba, 2021 world junior qualifier winner world junior bronze-medallist Owen Purcell of Nova Scotia, and 2022 Canadian champion Landan Rooney of Ontario are all in the field. Jordan Peters, who won the 2020 titles with Gauthier, is also skipping a new squad in the competition. Nathan Young, who skipped the Newfoundland and Labrador entry at the 2022 Tim Hortons Brier (as well as Canada's mixed team entry at the 2020 Youth Olympics and won gold in the mixed doubles competition), will also bring some experience to the event.
"It's important for us to provide opportunities for these teams to compete with each other," said Radford. "These are the same teams that will play each other for many years to come at Scotties and Briers, so investing in this sort of competition now will give them a chance to develop to that next level."
This event is the first of many to come. The goal is that curlers will make the U-25 event in Edmonton a primary stop on their competition calendar to kick off the season against like-minded teams.
The remainder of the event spots were filled based on Canadian Team Ranking System points and through an application process. In some cases, some teams play on the men's or women's tour, while other teams are submissions from university or college programs.
The men's and women's competitions will begin Wednesday night and run through Saturday morning. The mixed doubles event will kick off on Saturday afternoon with 16 teams vying for more than $10,000 in prizes and funding.
"The mixed doubles event is also a big part of this program," said Radford. "We see a lot of other countries excelling at mixed doubles, so it's important that we try to develop players and teams who can go on to compete at that level."
The mixed doubles competition will wrap on Monday afternoon.
The event will be streamed on Curling Canada's YouTube page.
Click here to view live scoring throughout the week for the men's, women's and mixed doubles events.