Radio legend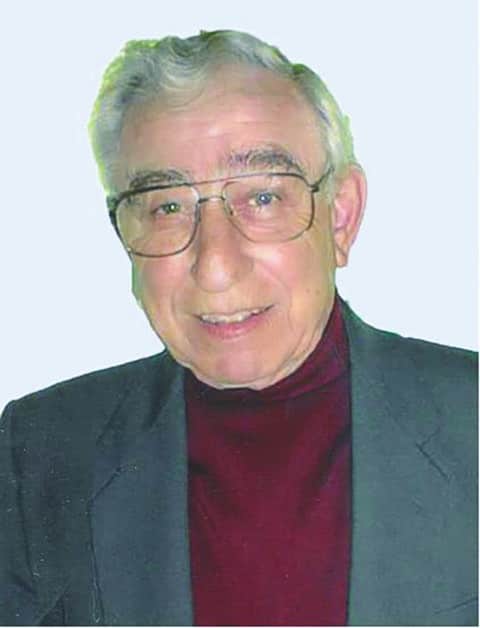 Esteemed Saskatchewan curling radio broadcaster Chuck Pachkowsky passes at 89
Curling fans who enjoy the slick production of TSN telecasts over the winter may be surprised to know that live, rock-by-rock reporting was once done on radio.
There were not many practitioners of the trade, but surely the most popular was Chuck Pachkowsky who passed away peacefully Sept. 7 in Weyburn, Sask., at age 89.
Pachkowsky's laid-back, folksy style endeared him to curling fans in southern Saskatchewan for more than 20 years as he strolled the side boards, microphone in hand, describing the action at bonspiels, club, southern and provincial playdowns. He also sent reports back home from various world championships and Briers.
Pachkowsky wasn't a full-time radio employee. His real job was with SaskTel, but doing the curling gig on the side allowed him to be part of the sport he loved and hang out on the road with good buddy Jim Laing, the operator of radio stations CFSL/CJSL in Weyburn and Estevan.
"Chuck was one-of-a-kind in broadcasting. He was a master at mixing business with pleasure, and he and I did plenty of both," Laing told Discover Weyburn. "We first hooked up in the 1960s when the Richardsons of Regina were winning everything in curling, and I wanted to get curling on CFSL radio."
Pachkowski's first foray into rock-by-rock was the 1973 world men's championship in Regina when Laing plucked him out of the stands to take over from the regular announcer who fell sick. That started a career in radio that lifted him to celebrity status in the province. Mention the name 'Chuck' in any curling club in Saskatchewan and folks would know instantly it was Pachkowsky.
"They all knew Chuck, no last name required," said Laing. "Along the way, Chuck earned many, many friends and fans."
One of them was Eugene Hritzuk of Saskatoon, a two-time provincial men's champion and 2009 world senior men's champion.
"Chuck was the best curling radio broadcast voice in the world," Hritzuk said flatly. That was high praise, considering Pachkowsky was up against the likes of Bob Hutton in Regina and Winnipeg's Bob Picken, who also did some curling rock-by-rock on radio.
His last broadcast was the 1994 Brier in Red Deer, Alta. New owners of the radio station decided to go in a different direction.
Pachkowsky drew his share of accolades for his work. He received plenty of press in the province and nationally, and in 2005 received the Saskatchewan Curling Association's Legends of Curling Award.
He was also quite the golfer. He helped develop one of the very first computerized golf handicap tracking programs for the Weyburn Golf Club and produced a radio golf show called "The Caddy Shack" for many years. He was recognized as an Honorary Life Member of Weyburn Golf Club in 1995.
When told by a family member that Pachkowsky joked that any service for him following his death be held in the garage, Laing replied: "I'm going to steal a line from Jaws (movie) for this one, but they're going to need a bigger garage."