Win $1-million prize!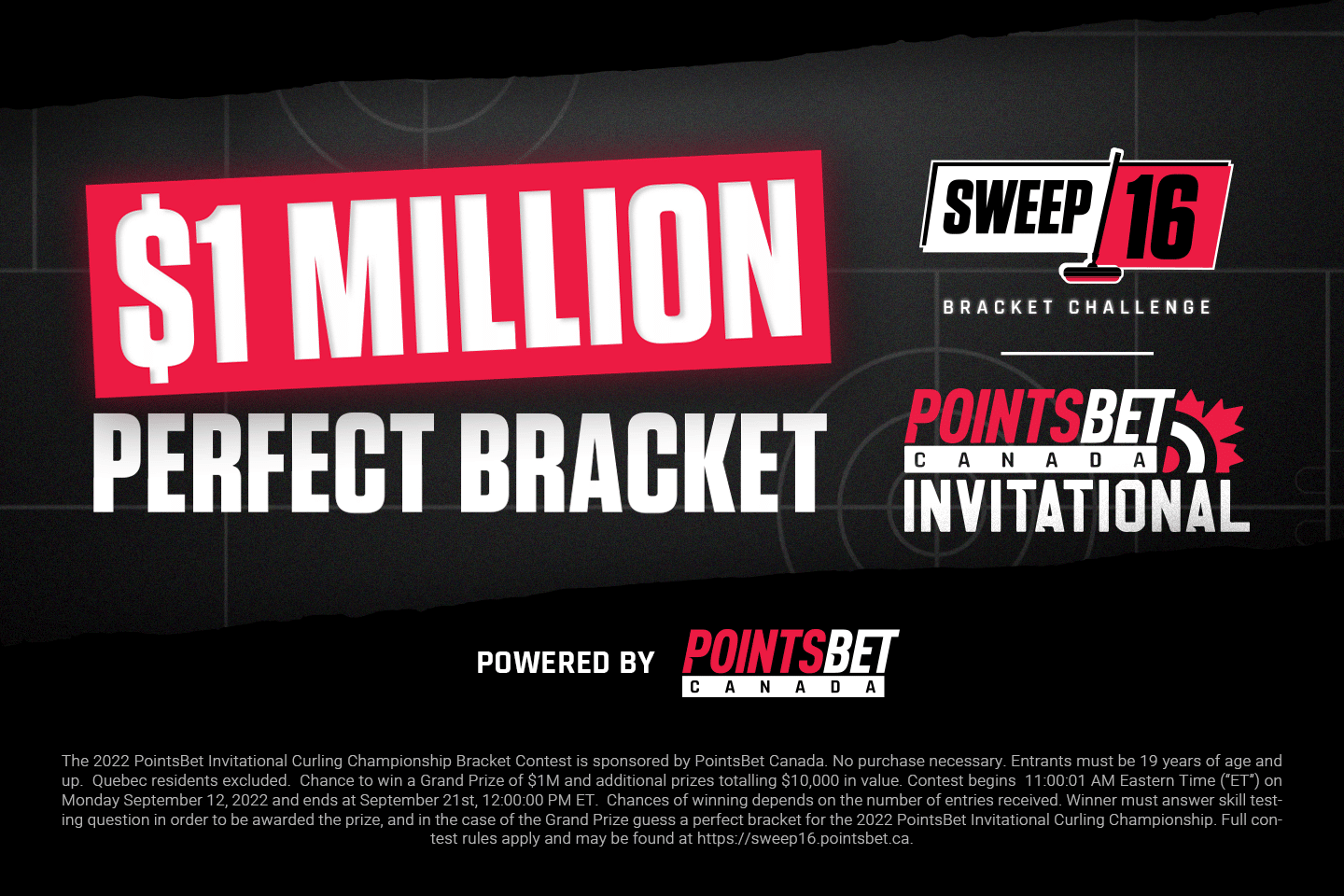 Sweep 16 Bracket Challenge announced for 2022 PointsBet Invitational
$1-million prize up for grabs for predicting the perfect bracket
There will be one million reasons to tune into the PointsBet Invitational. PointsBet Canada is launching its free-to-play Sweep 16 Bracket Challenge today, which features an extraordinary $1-million prize at the inaugural curling event.
Fans who can predict a perfect men's and women's bracket at the 2022 PointsBet Invitational will win a $1-million prize from PointsBet Canada.
"From the outset of our partnership with Curling Canada, we have been committed to growing the game of curling," said Nic Sulsky, Chief Commercial Officer of PointsBet Canada. "To bring the next generation to the rink, we need to look at innovative ways to connect fans with the game. We know how much excitement is generated by March Madness bracket challenges and we hope to bring that same level of interest to the PointsBet Invitational."
Curling fans can now put their knowledge and wits to the test in the free-to-play challenge for a chance to win the big prize, along with various other prizes from PointsBet Canada.
The grand prize of $1 million will be awarded to the entry that correctly guesses the outcome of all thirty matches at the 2022 PointsBet Invitational. In addition to the possible grand prize, the winner of the Sweep 16 will receive a VIP trip for two to the 2023 PointsBet Invitational (location and dates to be determined), including VIP passes, airfare, and hotel accommodations. VIP Passes to the 2023 PointsBet Invitational will be won by the runner-up, with the remaining top-10 finishers receiving 2022 PointsBet Invitational prize packages.
For full details and to enter, visit sweep16.ca.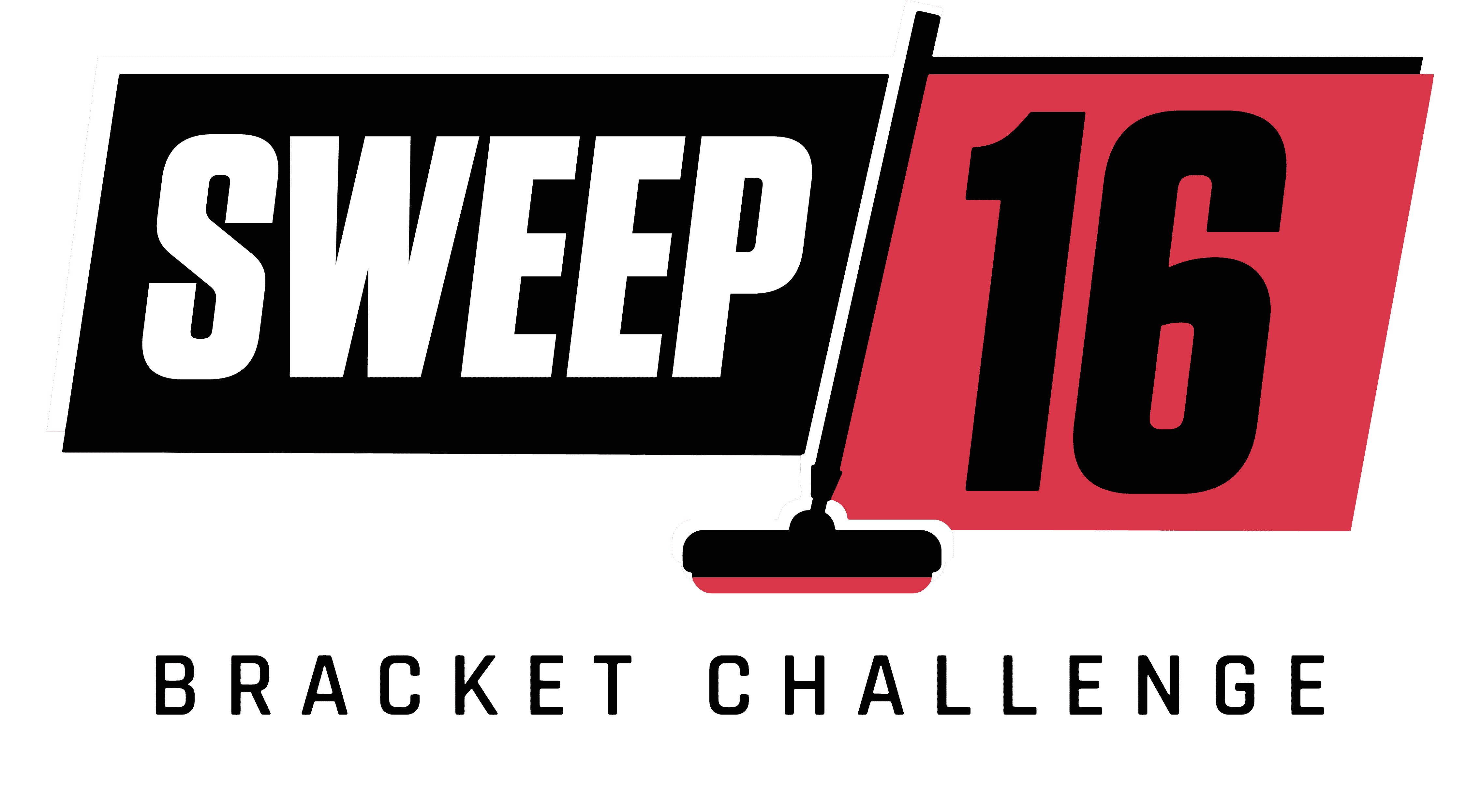 The Sweep 16 Bracket Challenge is now open and will close on Sept. 21st, at 12:00 PM ET. It is only open to residents of all provinces of Canada, excluding Quebec, who are 19 years of age or older at the time of entry.
"This kind of prize is game-changing and unprecedented for fans of our sport. We know curling is a dramatic game, and this contest adds to that excitement. PointsBet Canada is committed to finding new ways to engage longtime curling fans and bring in a new audience and grow the game in innovative ways. The Sweep 16 Bracket Challenge fits both of those bills, and I cannot wait to see the action unfold in Fredericton later this month," said Curling Canada CEO Katherine Henderson.
The 2022 PointsBet Invitational kicks off at Willie O'Ree Place in Fredericton on Sept. 21. It features many of the best teams in Canada – along with some of Canada's up-and-coming young teams and grassroots club competitors – vying for a purse in excess of $350,000 in a single-elimination tournament. In a sport that traditionally follows round-robin and double- or triple-knockout formats, fans can expect the unexpected when it comes to a new-to-curling format at the PointsBet Invitational.
With a mix of new teams and lineups this upcoming season, there's a lot for curling fans to sort through as the 2022-23 season begins. Two-time Olympic gold-medallist, world champion and three-time Canadian men's champion John Morris will catch fans up with the latest in the days leading up to the event. Stay tuned to the official event website and Curling Canada's social media channels in the days leading up to the event as Morris breaks down all of the first-round games at the PointsBet Invitational.
On the Friday night of the event, following the "Elite Eight" round, there will be a Celebrity Invitational event featuring numerous Canadian celebrities participating in four-end exhibition games with elite curlers. Stay tuned for more details on who will compete in the event next week. Still, fans can expect Olympians Georgia Simmerling and Stephanie Labbé to be involved in the action following their announcement earlier this week as Curling Canada Ambassadors for the upcoming season.
A limited number of individual day packages and single draw tickets went on sale to the public last week.
Full-event ticket packages are available for $249 and guarantee a single ticket and seat selection for all 10 draws of the 2022 PointsBet Invitational. The package will also include a bonus ticket for admission to the Friday night Celebrity Invitational and party in the Patch.
Single-day packages are on sale starting from $40, and single-draw tickets start at $25. Prices will vary depending on the draw or day selected.
On Wednesday and Thursday, walk-up tickets for youth under 18 are free with a paying adult. The same youth tickets are $10 plus applicable fees on Friday through Sunday and can be purchased online in advance.
All tickets are subject to standard facility and ticketing service fees. Fans can purchase tickets online via Ticketmaster.
For more information and to buy tickets today, click here.
Customers needing assistance with purchasing can call the Capital Winter Club at 506-452-0020.
TSN and RDS will broadcast the 2022 PointsBet Invitational. Click here to view the broadcast schedule.