Sterling Start!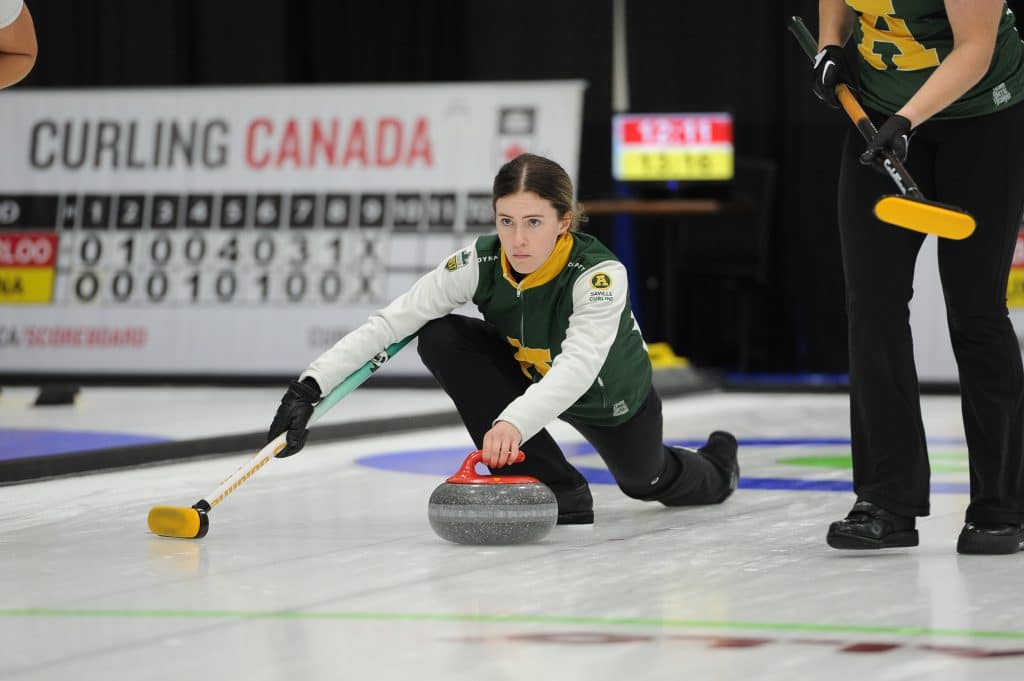 Alberta and Waterloo women open with wins at FISU Qualifier
Day one of the 2022 FISU Qualifier brought thrilling matchups and plenty of quality shot making at the RA Centre of Curling Excellence in Ottawa, Ont., on Thursday.
And as the dust would settle on day one of women's play, two teams would stand alone atop the six team team field.
The University of Alberta Pandas (2-0; Abby Marks) and the University of Waterloo Warriors (2-0; Katie Ford) both cruised to a two win day, giving themselves some breathing room in the standings.
Draw 2 saw the Pandas take down the University of New Brunswick Reds (0-2; Jenna Campbell) by a 10-5 score in nine ends. It was a dominant performance that saw the Pandas never let their opposition score more than a single point in an end.
The ever-stoic Marks felt their team is in a great position to continue winning.
"It's a great start," said Marks after the win. "Everyone is playing well so you can't ask for much better."
It's familiar territory for the Alberta foursome, rounded out by third Catherine Clifford, second Brianna Cullen, lead Paige Papley and alternate Serena Gray-Withers, many of whom already have experience curling together.
"We all bring a lot of experience to the team," said Marks. "It makes us a really strong unit. It was a long trip here so that put us right on track."
Not to be left out of the spotlight are the University of Waterloo Warriors, who cruised to a 9-2 victory over the Regina Cougars (0-2; Krystal Englot) after being tied 2-2 after four ends. The Warriors ramped up the pressure in the fifth scoring four points with hammer and never looked back.
"Feels pretty good – not going to lie," remarked Ford when asked about their two win day. "Obviously we're looking to come out and win all our games but it's the first spiel for us so we're looking to just play the best we can."
With a ten end format in play, Ford knows that no lead is safe.
"It's a good opportunity for your opposition to come back if you're up early," said Ford. "Gives us a chance to play conservatively."
Warriors third Adrienne Belliveau is an Ottawa local, but has mixed feelings about being back in her hometown to compete in the 2022 FISU Qualifier.
"It's special to be here at the RA Centre, but it can also be boring," she laughs. "I like to travel for events but it's special to have my parents here watching."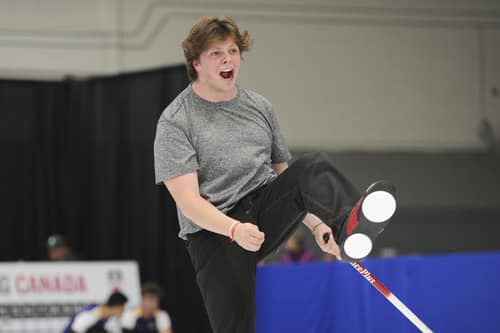 In earlier action on Thursday, the Alberta Golden Bears (1-0; Ryan Jacques) won a nail biter over the Wilfrid Laurier Golden Hawks (0-1; Sam Mooibroek) by a 6-5 score. The Dalhousie Tigers (1-0;  Owen Purcell) were strong in their opener with a 9-6 victory over the Regina Cougars (0-1; Ryan Kleiter) and the Toronto Metropolitan Bold (1-0; Weston Oryniak) downed the Queen's Golden Gaels (0-1; Owen Purdy) 9-5 with a big score of five in the ninth end to secure the victory.
The 2022 FISU Qualifier will continue on Friday with draws at 8:30 a.m., 12:30 p.m., 4:30 p.m. and 8:30 p.m. (all times eastern).
The semifinals are scheduled for Saturday at 7:30 p.m. and the finals Sunday at 11 a.m.
Linescores, team rosters, draw schedules and more information are available at curling.ca/2022fisuqualifier/
This story will be available in French as soon as possible at curling.ca/2022fisuqualifier/nouvelles/?lang=fr