Pan Continental Debut!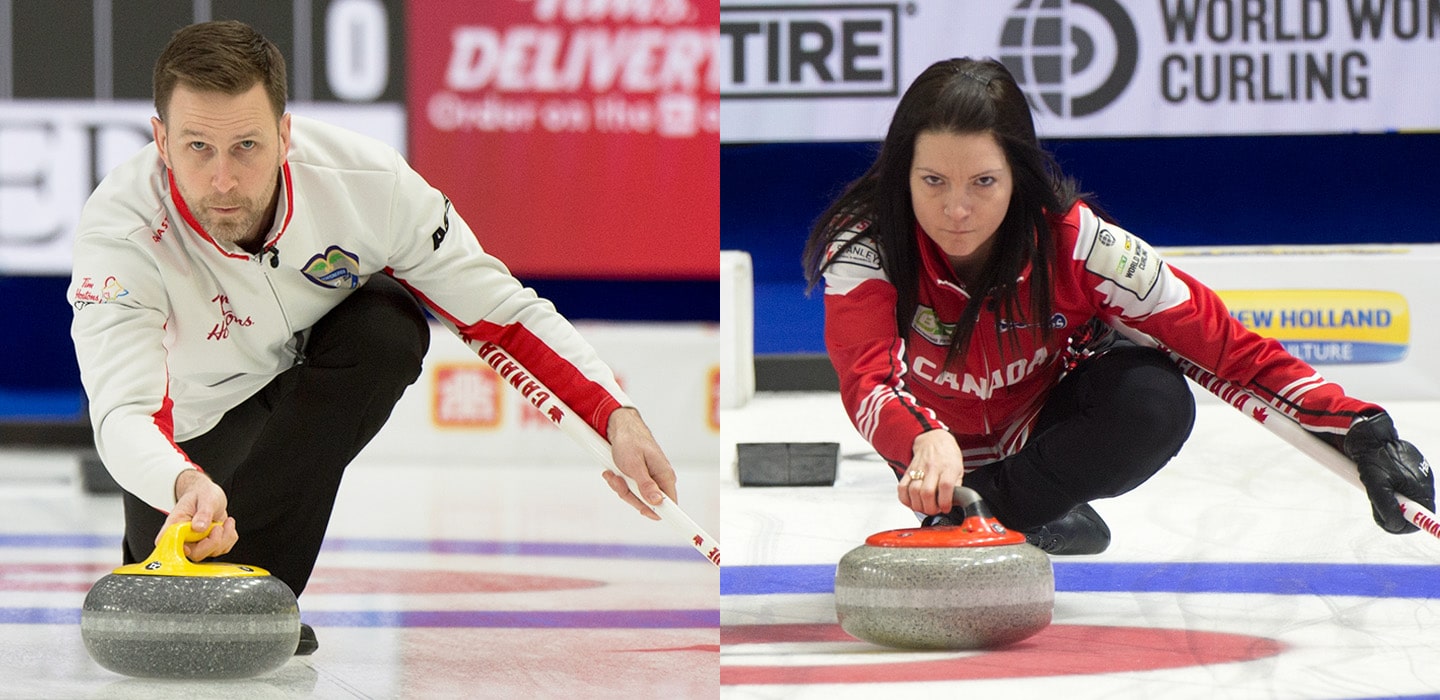 Teams Einarson and Gushue to kick off Canada's inaugural Pan Continental Curling Championships campaign on Monday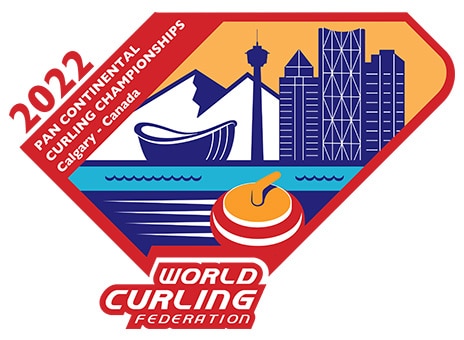 A new journey to the women's and men's world curling championships starts this season and now runs through the inaugural 2022 Pan Continental Curling Championships, beginning this Monday at the WinSport Event Centre in Calgary.
This new event will decide the countries (but not the actual competing teams) from the Americas, Asia and the Pacific regions that go to the 2023 LGT World Women's Curling Championship (March 18-26 in Sandviken, Sweden) and 2023 BKT Tires & OK Tire World Men's Curling Championship (April 1-9 in Ottawa). Five berths are available in both women's and men's competitions.
Canada's Team Kerri Einarson (Gimli, Man.) reckon on building off a bronze-medal performance at the 2022 BKT Tires & OK Tire World Women's Curling Championship in Prince George, B.C., last season. Einarson, vice-skip Val Sweeting, second Shannon Birchard, lead Briane Harris, alternate Rachel Brown and coach Reid Carruthers will battle through a nine-team field.
The women open up the round-robin schedule on Halloween Monday with the first of many historic moments. Team Canada takes on New Zealand's Jessica Smith at 9 a.m. (all times MT), marking the first time in history a Canadian team will play a New Zealand team in the women's discipline at a World Curling Federation-sanctioned event. It will also be the first time the Canadian women take on teams representing Australia (Team Jennifer Westhagen), Brazil (Team Isis Oliveira), Hong Kong (Team Ling-Yue Hung) and Kazakhstan (Team Angelina Ebauyer).
Some familiar competitors are also in the mix that the Canadian women aim to overcome during the event that runs from Monday through to Nov. 6. Japan's 2022 Olympic silver-medallist Team Satsuki Fujisawa is in Calgary, vying for a chance to earn its country a spot at the upcoming world championship.
South Korea earned a silver medal at the 2022 world women's championship, and while Team EunJung Kim will not be competing in Calgary, the country is sending a young and talented team led by 2020 world junior silver-medallist Seungyoung Ha.
There will also be a battle of North America, with Team Einarson set to take on Team Tabitha Peterson of the United States. Peterson qualified for the playoffs at last season's world championship and earned a bronze in 2021.
Canada must finish in the top five to qualify a Canadian women's team for the 2023 world championship.
On the men's side, Team Brad Gushue (St. John's, N.L.) does not face the same pressure because Canada is already qualified as host for the 2023 world men's championship. However, pride and preventing Canada from dropping to the B Division next season remains on the line. Eight teams are competing in a seven-game round-robin schedule.
Gushue, vice-skip Mark Nichols, second E.J. Harnden, lead Geoff Walker and coach Jules Owchar all wore the Maple Leaf at the world men's in Las Vegas last year (Harnden as alternate) and are aiming for a strong week at the inaugural Pan Continental.
The team will bring an up-and-coming curler with it as the alternate. Nathan Young, the 2020 Youth Olympic Games mixed doubles gold-medallist and skip of Newfoundland and Labrador at the 2022 Tim Hortons Brier, will join the team. Young is using the opportunity to learn from one of the best teams in the world as he pursues his own curling aspirations.
Team Gushue opens with a match-up against Team Korey Dropkin of the United States on Monday at 2 p.m. The skips split a pair of games when competing against each other at the world men's last season, including a win by Team Canada in the semifinal en route to a silver-medal performance. Gushue and Dropkin have squared off against each other once this season, with Gushue coming out on top.
The Canadian men's schedule also features games against Australia's Team Jay Merchant, Brazil's Team Marcelo Cabral De Mello, Team Randolph Shen of Chinese Taipei, Japan's Team Riku Yanagisawa, New Zealand's Team Anton Hood and South Korea's Team ByeongJin Jeong.
The top four finishers after round-robin play will advance to the semifinals on Saturday, Nov. 5. The men's gold-medal game is set for Sunday, Nov. 6 at 9 a.m., and the bronze-medal game is Nov. 5 at 6 p.m.
The women's gold-medal game is Nov. 6 at 6 p.m., with the bronze-medal game at 1 p.m. on Nov. 6.
TSN and RDS, Curling Canada's longtime Season of Champions broadcast partners, will deliver selected games from the Pan Continental Championships.
Check TSN's and RDS's schedules for updates.
Running concurrently with the A Division competition will be the Pan Continental B Division Championships at adjacent Arena B. The B Division men's and women's champions will advance to the A Division for the 2023 Pan Continental Championships, while the last-place men's and women's finishers from the A Division will drop to the B Division for 2023.
B Division draws will be free to watch in Arena B, subject to capacity limitations. Women's teams will come from Chinese Taipei, Kenya, Mexico and Nigeria. The men's field comprises Guyana, Hong Kong, India, Kazakhstan, Nigeria, Qatar and Saudi Arabia.
Many notable Canadian curlers are behind the bench serving as a coach for many nations competing in both divisions next week, including Amélie Blais (Brazil men), J.D. Lind (Japan women), Al Moore (Kazakhstan women), Darren Moulding (India men), Cathy Overton-Clapham (United States women), Nadine Scotland (Hong Kong men) and Bob Ursel (Japan men).
CLICK HERE to see the full schedule.