Nutrien Ag supports Curling Canada!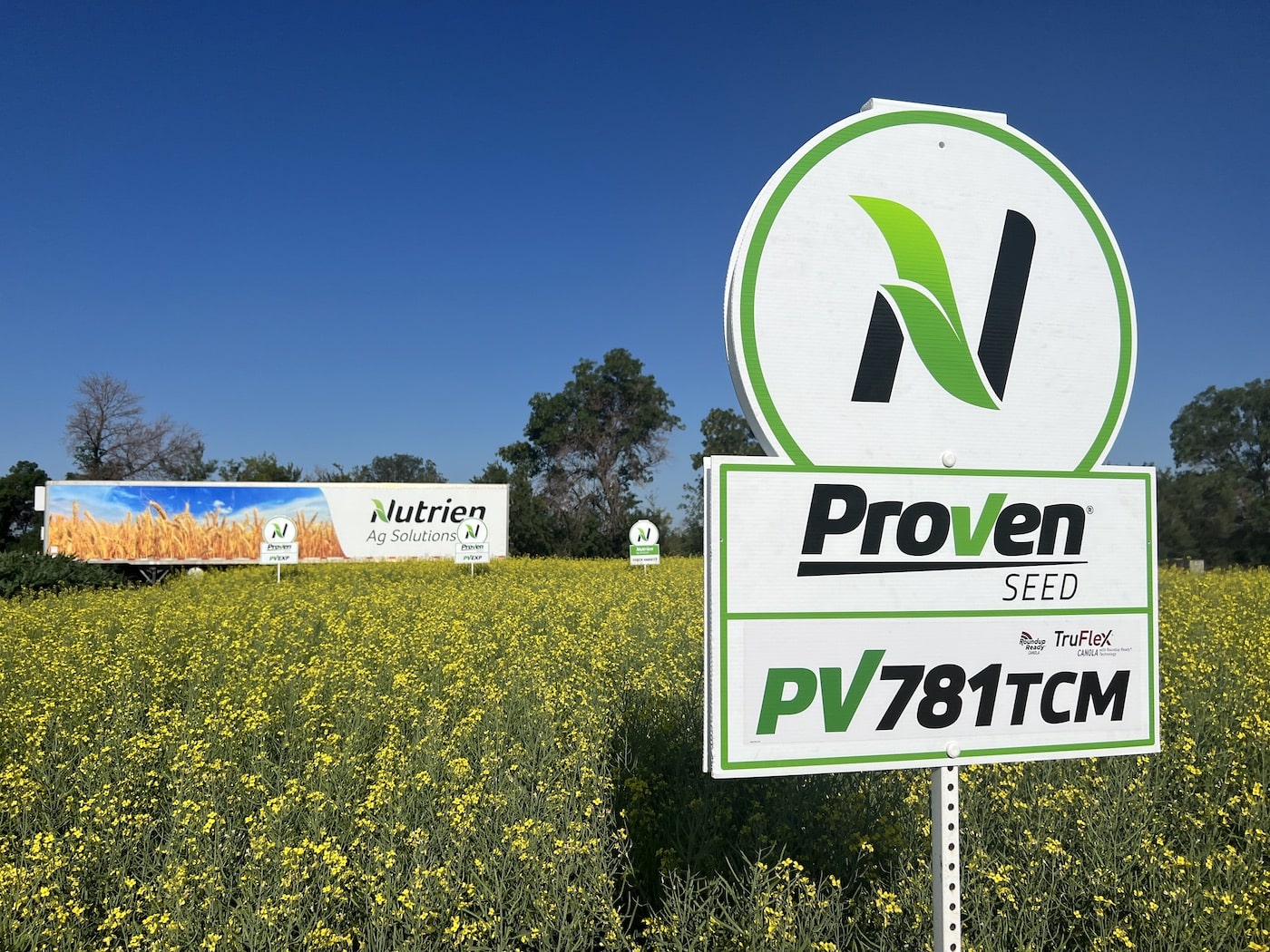 Nutrien Ag Solutions/Proven Seed partnership with Curling Canada extended for second season
Following a highly successful inaugural season of partnership, Nutrien Ag Solutions, with its leading seed brand Proven Seed, has extended its partnership with Curling Canada for the 2022-2023 season as an official national level partner of Curling Canada and its Season of Champions.
The partnership includes exclusive rights and benefits in the Agricultural Seed, Nutrients and Crop Protection category during 2022-2023 Season of Champions events, including the 2022 PointsBet Invitational, which took place in September in Fredericton, N.B., the 2023 Scotties Tournament of Hearts, Feb. 17-26 in Kamloops, B.C.; the 2023 Tim Hortons Brier, presented by AGI, March 3-12 in London, Ont.; and the 2023 BKT Tires & OK Tire World Men's Championship April 1-9 in Ottawa.
"This is an important and valued relationship for Curling Canada, and we're excited to see it extended," said Katherine Henderson, Chief Executive Officer of Curling Canada. "Partners such as Nutrien Ag Solutions are extremely important in building our events and making them a memorable experience for players, fans and volunteers."
Nutrien Ag Solutions is the retail division of Nutrien Ltd., the world's largest crop inputs company. They provide full-acre solutions through a network of trusted crop consultants at more than 1,700 global locations. Nutrien Ag Solutions® strives to help growers achieve the highest yields with the most sustainable solutions possible, offering a wide selection of products, including their proprietary brands: Loveland Products, Inc.®, Proven® Seed and Dyna-Gro® Seed.
For more than 20 years, Nutrien Ag Solutions has been developing and delivering prairie-proven seed to growers across Western Canada. Its history in homegrown research continues to deliver a consistent seed portfolio under the Proven Seed brand, which is known for its reliability for quality seed — grown for Western Canadian conditions.
"We are so excited to be partnering with Curling Canada again for the 2022-2023 Season of Champions," said Jesse Hamonic, Vice President and Country Lead of Nutrien Ag Solutions Canada. "Both Proven Seed and Nutrien Ag Solutions have deep roots in Canada, so we are happy to be able to support this classic Canadian sport and be able to connect with our customers through this platform."
The partnership will feature extensive on-camera signage, television inventory on TSN broadcasts, onsite presence and activation, digital, social and print assets and integration across the six-month SOC curling season and more than 300 hours of live televised broadcast coverage on TSN/RDS, Curling Canada's exclusive broadcast partner.