Canada holds off challenge!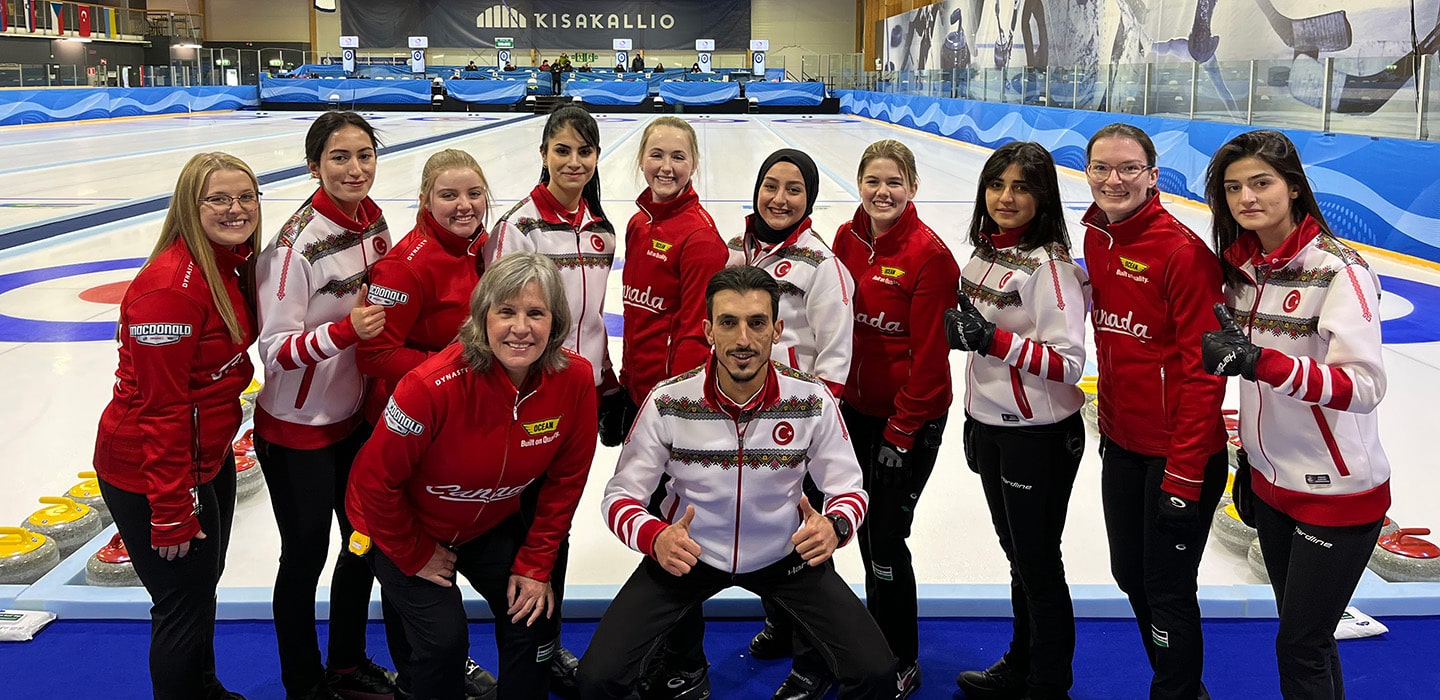 Canada wins again at World Junior-B Curling Championships
The Canadian junior women tacked on another win this morning at the World Junior-B Championships in Lohja, Finland.
In the third game of pool play, Canada faced undefeated Turkey – which was the toughest opponent so far. At one point, the Canadians, skipped by Ottawa's Emily Deschenes, had a 4-1 lead, but Turkey hung tough and only lost by a single point. Canada won the game 5-4.
Canada opened the game with hammer, scoring singles in the first and second ends. After forcing Turkey to a single in the third, Canada scored a deuce to go up by three at the midway point of the eight-end game.
Turkey, skipped by Ilknur Urusan, didn't give up, scoring singles in the fifth and sixth ends, before Canada added one in the seventh. With a two-point lead in the eighth, Canada forced Turkey to a single and held on for the victory.
After handing the Turks their first loss, the Canadians (with Nova Scotia's third Lauren Ferguson, second Alison Umlah, and lead Cate Fitzgerald) now sit at the top of the table in the A-Group. Turkey and Poland are tied for second at 2-1.
Canada will have to finish in the top two spots of their pool to move on to playoffs and finish in the top three overall to regain a place at the A-Group World Junior Curling Championships in March.
Travelling with the team is coach Mary Mattatall, team leader Lori Olson-Johns, and team support Taylour Stevens.
The next opponents for the Canadians on Saturday will be Slovakia's Team Nina Summerova (1-2) and Poland's Team Monika Wosinska (2-1) at 2 a.m. and Noon (all times ET), respectively.
Draws, live scoring, rosters, standings and more are available here.
Select games can be streamed live on the Curling Channel.