Semifinal-bound!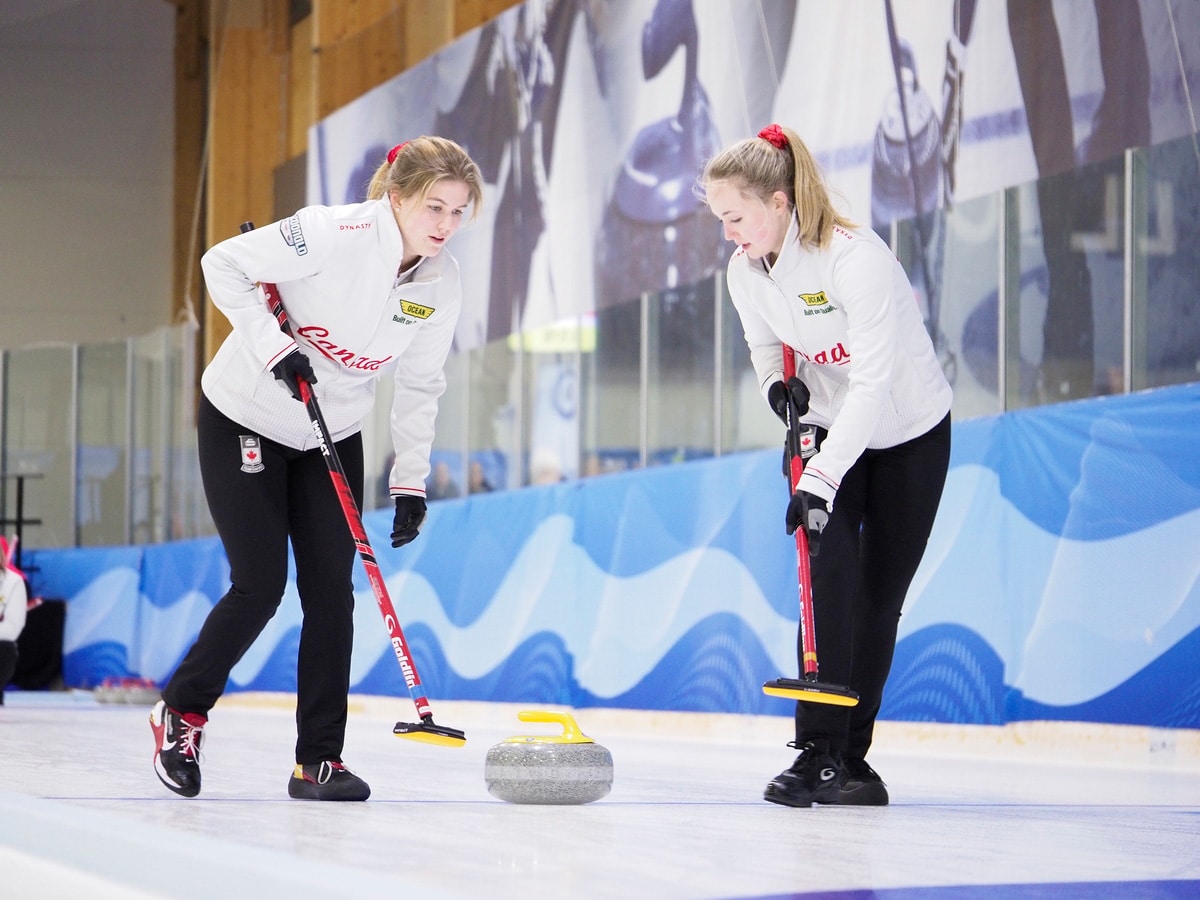 Canada closing in on A-Group berth at World Junior-Bs
Canada's odds of advancing to the A-Group World Junior Women's Curling Championship improved Sunday, as the Halifax crew won its quarterfinal game over Hungary's Team Linda Joo by a score of 8-6.
That has always been the main objective of the Canadian squad participating in the World Junior-B Curling Championships in Lohja, Finland.
Skip Emily Deschenes of Ottawa and the Nova Scotia-based team of third Lauren Ferguson, second Alison Umlah, and lead Cate Fitzgerald are now just one win away from clinching an A-Group berth. A win in tomorrow's semifinal would guarantee a podium finish. Failing that, a bronze-medal win would also be good enough to advance. The top three teams will advance to the A-event in Fuessen, Germany in late February.
Team support Taylour Stevens, coach Mary Mattatall and national coach Lori Olson-Johns round out Canada's team at the event.
The game against Hungary started well, with Canada taking a 4-1 lead after three ends. Hungary answered, however, with five unanswered points in the next three ends, taking two, stealing one, and stealing another two.
With its three-point lead erased, and now facing a two-point deficit, Canada put four on the board in the seventh end, and ran the Hungarian side out of rocks in the eighth for the win.
Canada will now face South Korea's Team Bo Bae Kang in the semifinal. South Korea defeated China in its quarterfinal to advance. The other semifinal will feature Scotland's Team Fay Henderson and Turkey's Team Ilknur Urusan. 
Canada, like Scotland and Korea, won their pools with undefeated records. Of the remaining teams, only Turkey has a loss – to Canada – in round robin play.
Canadian fans will have to stay up late to follow the game, as the semifinal is scheduled for 2 am ET on Monday morning. The gold- and bronze-medal games are slated for later in the day at 7 a.m.
Draws, live scoring, rosters, standings and more are available here.
Select games can be streamed live on the Curling Channel.