Back to Ottawa!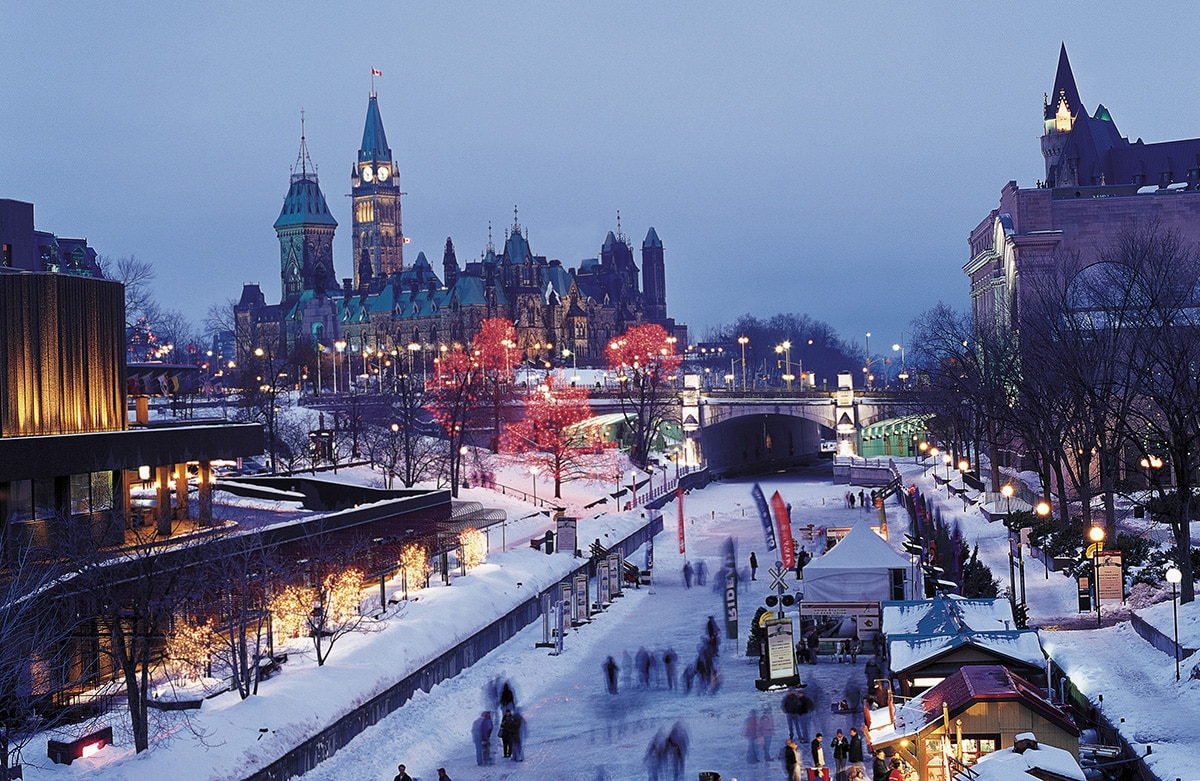 RA Centre and Ottawa Hunt & Golf Club hosting 2024 Canadian Under-18 Curling Championships
Ottawa will continue its streak of hosting top-calibre Canadian curling events in 2024. The 2024 Canadian Under-18 Curling Championships will be hosted at the RA Centre's Curling Centre of Excellence and the Ottawa Hunt & Golf Club next year, it was announced today by Curling Canada.
The event will run at the two venues from Feb. 5-10, 2024 and will feature 42 boys and girls teams (21 of each gender) competing on the national stage.
"I've seen firsthand the passion, energy and excellence of these young curlers at the U-18s and I know our sport is in good hands. It's hard to top the atmosphere of hosting the Canadian Under-18 Curling Championships and it has already become one of our most exciting events of the season. Young curlers and their friends and family from across the country gather for an unforgettable week and forge new friendships and memories," said Curling Canada CEO Katherine Henderson.
The Canadian Under-18 Curling Championships were first hosted in 2017 at Moncton, N.B., and have quickly paved the way for young curlers to succeed at the Under-21 level of play. Reigning Canadian Under-21 champions Nathan Steele and Scott Mitchell of Ontario and Nova Scotia's Taylour Stevens, Lauren Ferguson and Cate Fitzgerald competed at the Canadian U-18 event before winning U-21 crowns in 2022.
The event is also starting to impact the competitive men's and women's games, with many young curlers now breaking into the ranks among the top competitive teams in the country.
Notable Under-18 alums who are now playing in men's and women's include: Tyler Tardi of Team Kevin Koe, 2021 Tim Hortons Canadian Curling Trials competitor Jacob Horgan of Team Tanner Horgan, 2022 Tim Hortons Brier competitor Ryan Abraham of Nova Scotia, and the trio of two-time Scotties Tournament of Hearts competitors Mackenzie Zacharias, Emily Zacharias and Lauren Lenentine – all now curling with Manitoba's Jennifer Jones.
"We're pleased to have an opportunity to watch the future of curling in Ottawa at the RA Centre's Curling Centre of Excellence and the Ottawa Hunt & Golf Club," said CurlON Executive Director Stephen Chenier. "Ottawa, and the province at large, are hosting some of the country's biggest and most exciting curling events, and next year's Canadian Under-18 Curling Championships will add to that legacy."
Ottawa will host the 2023 BKT Tires & OK Tire World Men's Curling Championship at TD Place from April 1-9, 2023. It is one of the numerous events hosted in Canada's capital in recent years.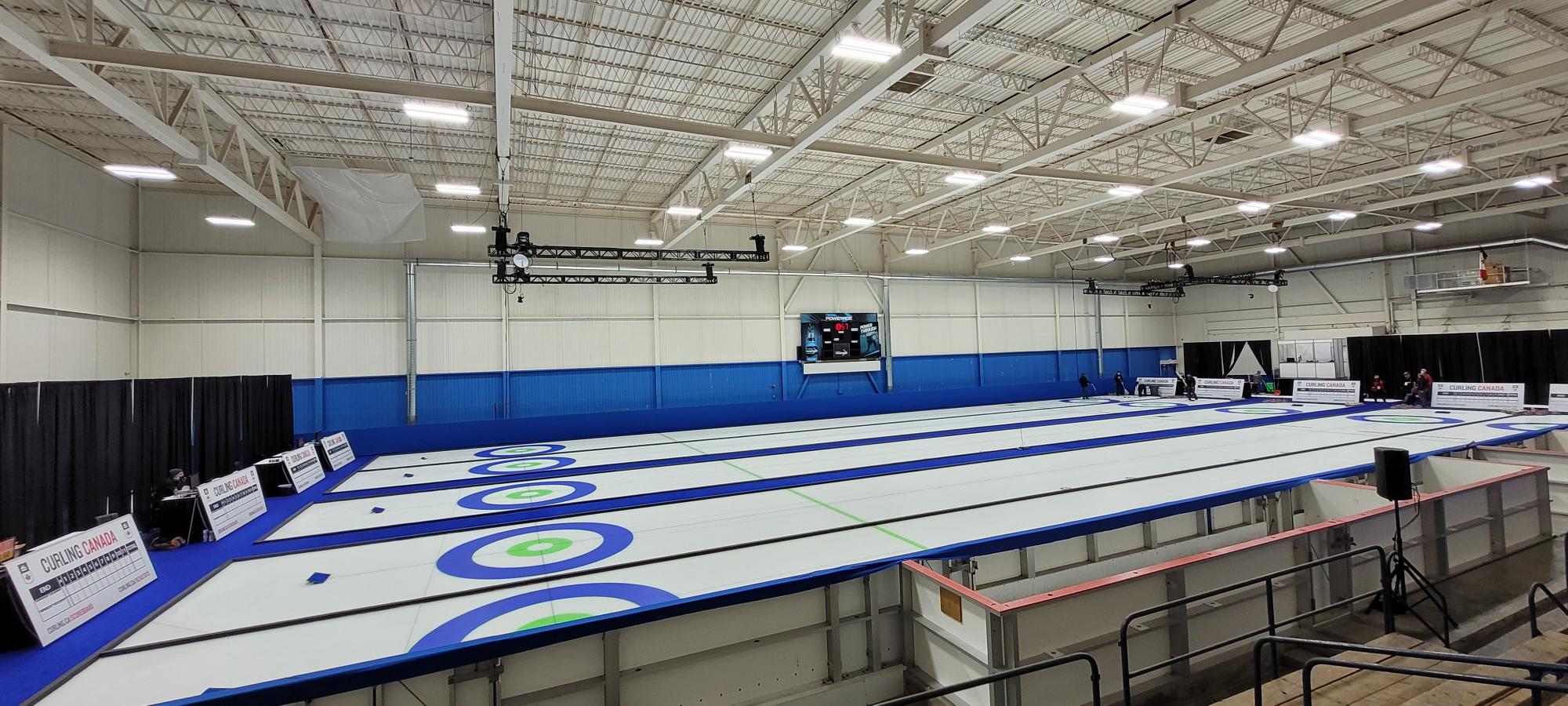 The RA Centre's Curling Centre of Excellence has hosted major Canadian curling events over the past two years, including the Trials & Pre-Trials Direct-Entry events in September 2021 and, most recently, the FISU World University Games Qualifier in September 2022.
The latter event determined which university curling teams would represent Canada at the 2023 FISU World University Games in Lake Placid, N.Y. Skips Owen Purcell of Dalhousie University and Abby Marks of the University of Alberta – both Canadian Under-18 alums – earned the right to wear the Maple Leaf at the upcoming international event in January 2023.
"It's a great privilege to welcome Canada's top Under-18 curling youth to the RA Centre's Curling Centre of Excellence in partnership with the Ottawa Hunt & Golf Club. Our RA community is excited to host the best young curlers from across Canada," said Tosha Rhodenizer, event chair and RA Chief Executive Officer. "It is an honour to have been selected by Curling Canada to host one of Canada's national championships and we look forward to cheering on these young athletes."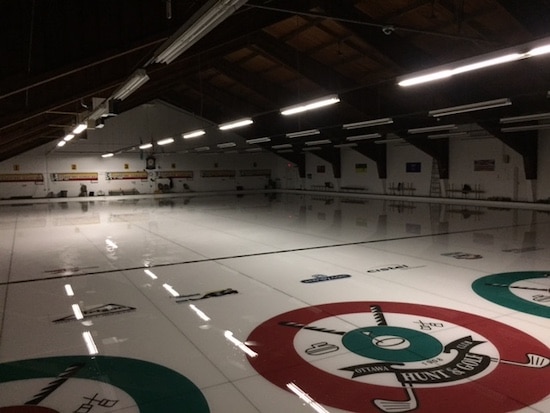 The Ottawa Hunt & Golf Club has hosted numerous Canadian curling championships. Most recently, it was home to the 2021 Everest Canadian Curling Club Championships. The venue has also hosted the 2010 Canadian seniors and the 2014 and 2015 Canadian Mixed Doubles Curling Championships.
"The Ottawa Hunt and Golf Club is pleased to be working with the RA Centre to welcome the top U-18 teams in Canada for the 2024 championship. The Hunt's enthusiastic membership looks forward to supporting Curling Canada and our amazing youth curlers," said Bill Duck, curling manager at the Ottawa Hunt and Golf Club.
The Canadian Under-18 Curling Championships were cancelled in 2020 and 2021 due to the Covid-19 pandemic. However, the event surged back into the national championship picture in 2022 with an expanded field of 21 teams of each gender.
This format will continue in Ottawa, with all boy's and girl's teams from 14 Member Associations (10 provinces, three territories, Northern Ontario) receiving invitations. The hosting Member Association gets a second invitation to the event. Lastly, the top-six ranked Member Associations based on the standings of the previous two events will receive invitations (rankings exclude the Host Member Association).
"Ottawa Tourism is excited to welcome the 2024 Canadian U-18 Curling Championships to Ottawa for the first time," said Michael Crockatt, President and CEO of Ottawa Tourism. "As the capital city of Canada, Ottawa is proud to host such a prestigious event and to showcase our city's world-class facilities, vibrant culture, and warm hospitality. We look forward to welcoming Canada's most talented young curlers and their families, and we are confident that they will have an unforgettable experience and will leave with memories that will last a lifetime."
The 2024 event will be the third consecutive time the Canadian Under-18s will be in Ontario. In 2022 the event was held in Oakville, Ont., and the upcoming 2023 event will be hosted this February in Northern Ontario at Timmins, Ont.
On the boy's side, Northern Ontario, Nova Scotia, Ontario and Saskatchewan have all won the event one time. Northern Ontario girls lead the way with two national championships won. Nova Scotia and Alberta have also won Under-18 titles in the girl's competition.