Perfect through three!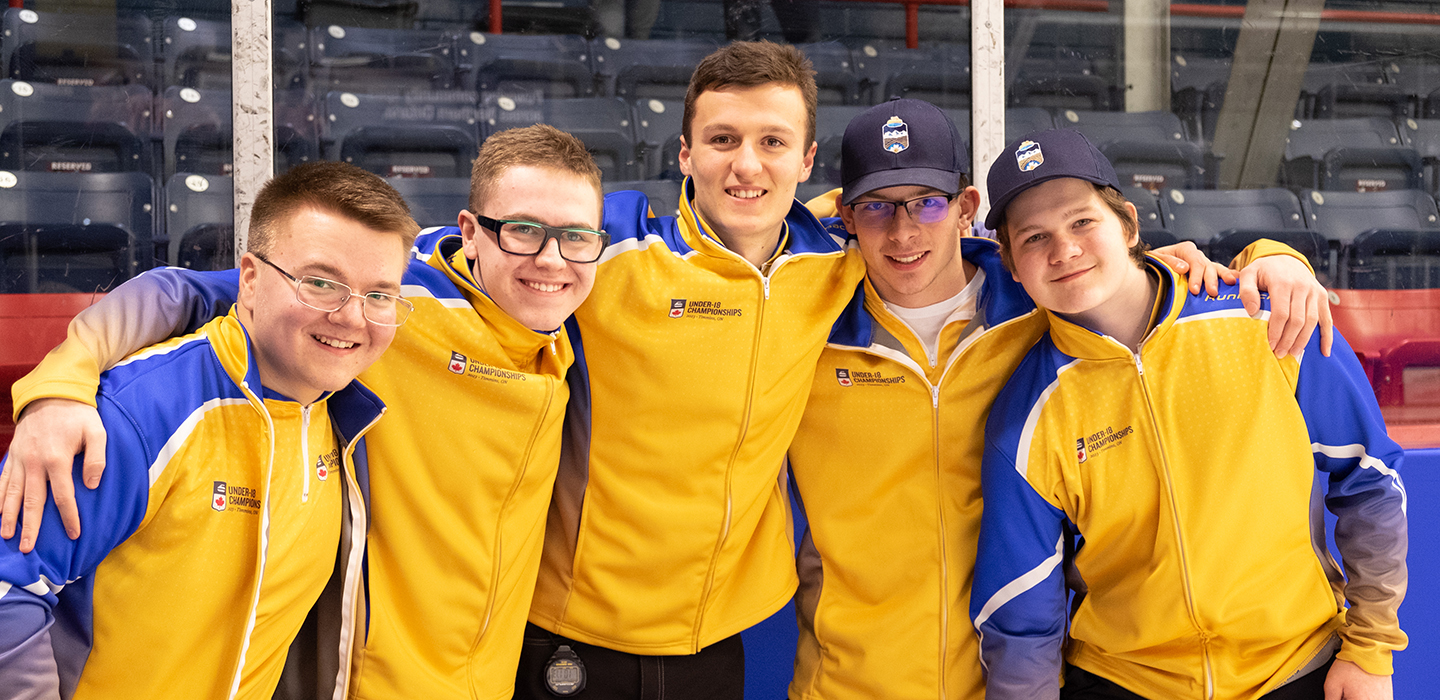 ALBERTA, NEW BRUNSWICK, & NOVA SCOTIA PERFECT THROUGH THREE GAMES
"It's not how you start, it's how you finish."
It's one of the oldest cliches in the sports interview phrasebook, and is normally reserved for use by players or teams who are struggling out of the gate.
This week, however, it was 17-year-old Tim Marin of Saint John, New Brunswick trying to remind himself not to be overconfident with a 3-0 start at the U18 Canadian Championship in Timmins, Ont at the McIntyre Curling Club and Arena.
"Starting off good is always nice, " said Marin, continuing his thought., "But there's still more work to do."
Marin, and his New Brunswick champions are one of three boys teams in Timmins who have won their first three games at the 21-team events. The other three-game winners are Nova Scotia (NS2) Calan MacIsaac and Alberta's (AB2) Zach Davies.
Davies agrees that it's still too early to get excited.
"It's great to be here, and it's great that we're doing well," he said. "We have to focus on keeping the good trends and to continue doing well for the rest of the week."
MacIsaac's Nova Scotia team learned that lesson the hard way last year.
"Last year we went undefeated in the round robin," said MacIssac."We felt really good going into the playoffs. But we didn't quite finish it off. We don't want to get too excited yet – we're here to win. That's our goal."
The 21 boys teams are divided into three pools of seven. At the end of the round robin, the top four teams from each pool will enter a playoff draw, and the remainder will play a consolation event.
Experience at the event definitely plays a role.
"The arena environment is awesome. We definitely have a bigger crowd than usual," said Davies, who is playing in his first U-18 National. "We have to stick to our game, and not let them influence you. But you can feed off the energy, it's really positive."
"It helps a ton to have been here before. You're really nervous, you're thinking about these top teams from all across the country," said Marin. "Once you've been here you realize that we're max 18 years old. We're all roughly the same age. We're not playing Brad Gushue – we're all junior curlers. You don't need to play 100% to win. It takes a bit of the pressure off."
On the girls' side, only Northern Ontario's Rylie Paul carries a 3-0 record into Tuesday's action. There are other five teams, however, who haven't played their third game yet. Quebec 1 and 2, along with British Columbia 1, Alberta 1, and Ontario 1 are 2-0 to start the competition.
Just like the boys' side, the top four girls teams will advance from each of the three seven-team pools.