Cream rises to the top!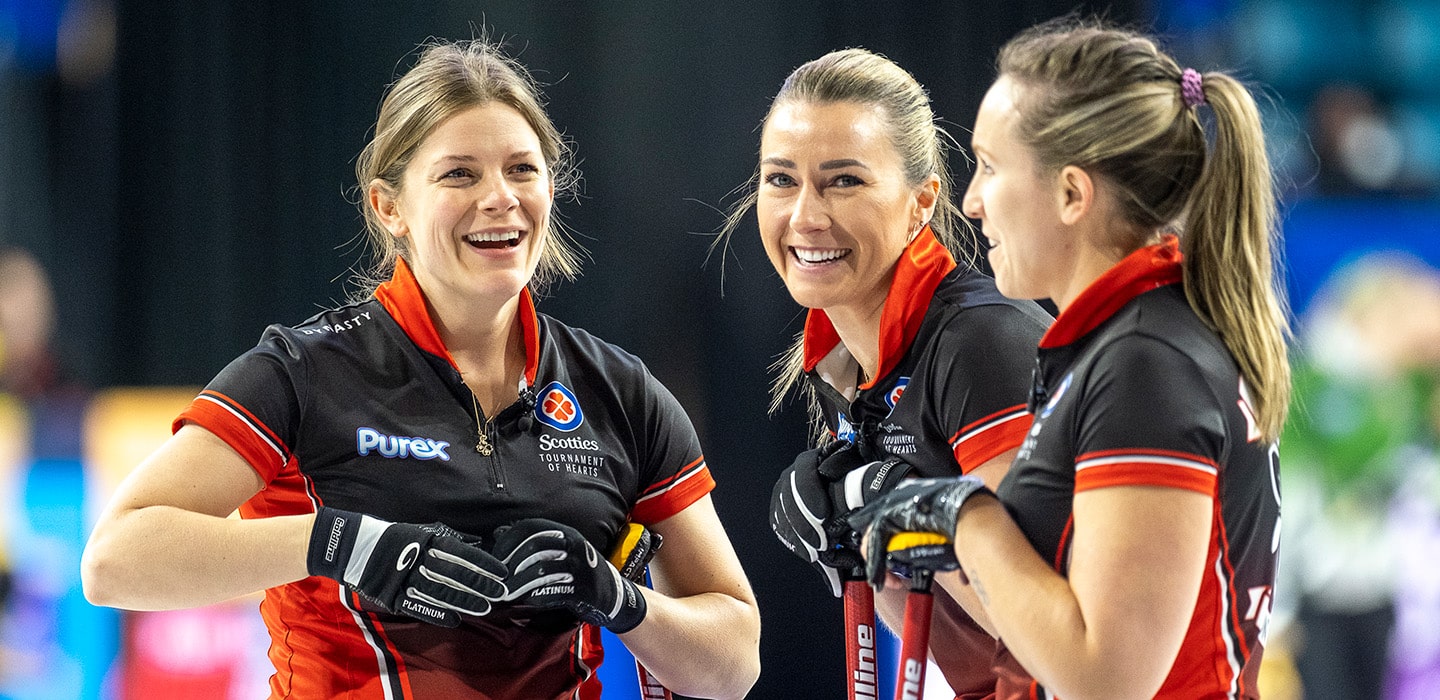 Team Ontario joins playoff-bound teams at Scotties
Cream rises to the top, which is certainly the case this week at the 2023 Scotties Tournament of Hearts.
Especially in Pool B.
The three playoff teams were decided Thursday morning, and to absolutely nobody's surprise, the three teams, in order, are skipped by Krista McCarville of Northern Ontario (7-1, Thunder Bay), Jennifer Jones of Manitoba (6-1, Winnipeg/Altona), and Rachel Homan of Ontario (5-2, Ottawa).
That is the absolute upper crust of Canadian women's curling.
Team Ontario was the last to join the playoff party in Pool B after winning a huge game against skip Andrea Kelly's Team New Brunswick (3-4, Fredericton).
With so much on the line, the game was something of a death struggle but Team Ontario scored a crucial three-ender in the eighth to finally put away its opponents 5-3.
The loss ended Team Kelly's hopes of making a second straight appearance in the Scotties playoffs. Team Kelly made it to the event semifinal last season In Thunder Bay, Ont., before bowing out to eventual champion Team Kerri Einarson of Team Canada.
"It was a huge win for our team," said Homan, who shot a sparkling 83 per cent in the game. "We're going to need to go out there this afternoon and get a good handle on the ice."
There were several key shots in the game, but Homan's triple takeout in the third end saved the day when it looked like Team New Brunswick was going to score big.
"That was a huge shot," said Homan. "It was a really great line call and really well swept. It was huge because it kept us in control of the game. It looked like it may have gotten away from us in that end."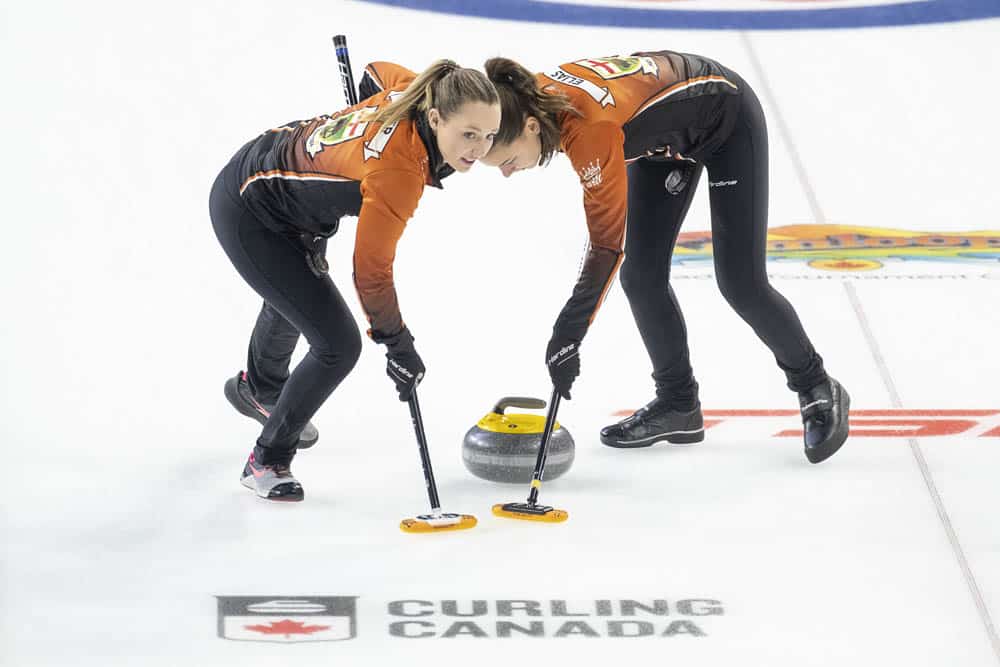 It took Team Homan, a three-time national winner and 2017 world champion, a little longer than expected to make the playoffs. The team, which includes skip and third stones thrower Tracy Fleury, second Emma Miskew, lead Sarah Wilkes, alternate Kira Brunton and coach Ryan Fry, stumbled out of the gate at 2-2. But they found another gear and are perfectly poised to make a run in the playoffs.
Team Homan's win also reduced the rest of the Pool B schedule to games where teams are playing for pride. Their playoff dreams have vanished.
In another key game Thursday, Team Canada (7-0, Gimli, Man.) skipped by Einarson remained unbeaten and put a severe dent in Team Alberta's Pool A playoff hopes with a 9-8 win. But all is not lost for Team Alberta (4-3, Calgary), skipped by Kayla Skrlik. The team from Wild Rose Country has a crucial final game against Team British Columbia (4-3, Vancouver) skipped by Clancy Grandy.
In other games Thursday — none with playoff implications — Team Suzanne Birt of Prince Edward Island (2-5, Cornwall) guided itself to a 7-6 win over Team Saskatchewan's Robyn Silvernagle (2-6), and Team Wild Card 3 (3-4, East St. Paul, Man.), skipped by Meghan Walter bounced skip Hailey Birnie's Team Yukon (1-6, Whitehorse) 9-2.
Team Canada could have been excused for taking its foot off the gas after clinching first place, but that's not its style as it chases a fourth consecutive Canadian women's curling championship.
"We struggled a little bit in that game, but the ice was a bit different than when we last played on it," said Einarson, who is assured a second life in the Page playoffs after finishing first in her Pool.
Last year she needed it after losing to Team New Brunswick in a Page Seeding game.
Team Canada finishes off its schedule tonight in a game against Team Nunavut.
The final goes Sunday, Feb. 26.
The 2023 Scotties Tournament of Hearts continues Thursday with draws at 1:30 p.m. at 6:30 p.m. (all times PST).
Live scoring, standings and statistics for the 2023 Scotties Tournament of Hearts are available at www.curling.ca/scoreboard/.
TSN and RDS2 will provide complete coverage of the 2023 Scotties Tournament of Hearts. CLICK HERE for the complete schedule.
For ticket information for the 2023 Scotties Tournament of Hearts, go to www.curling.ca/2023scotties/tickets/.
This story will be available in French as soon as possible at www.curling.ca/2023scotties/nouvelles/?lang=fr.