TOUGH LUCK!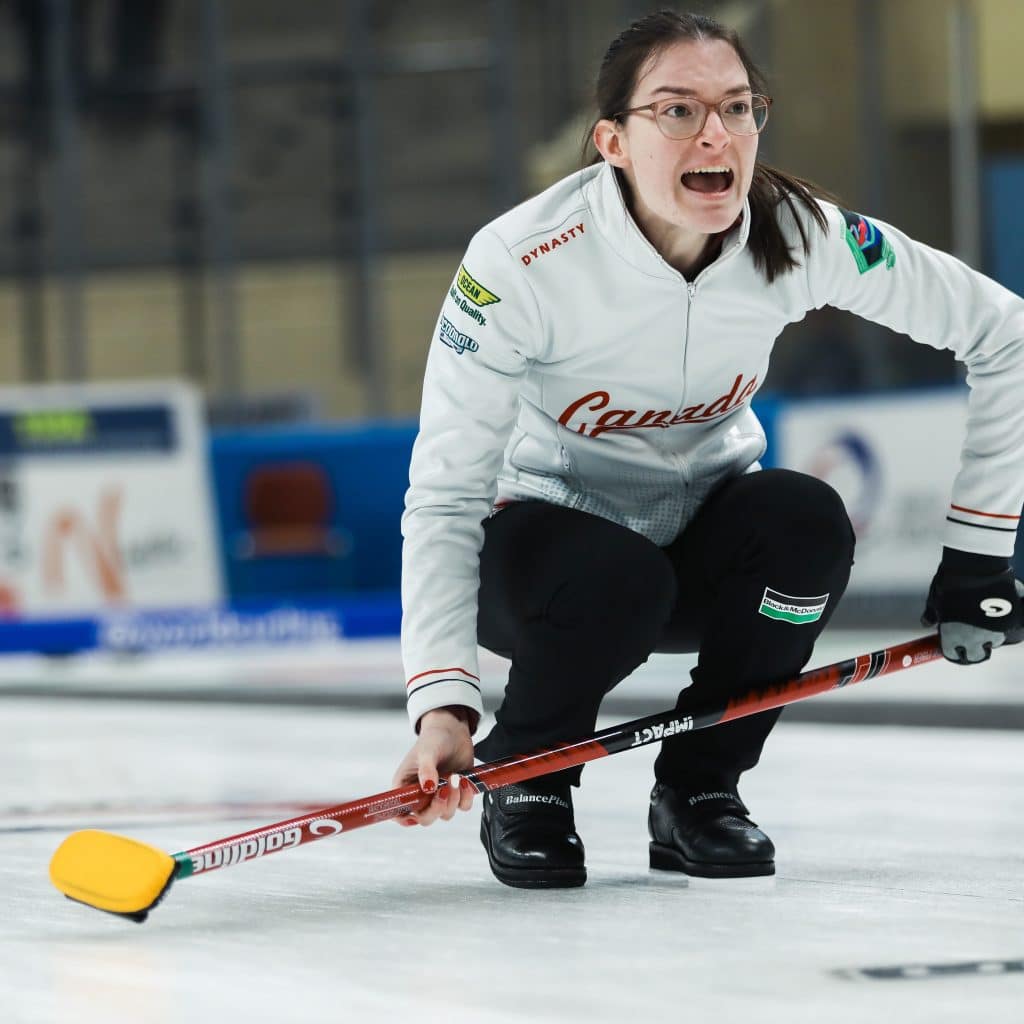 Both Canadian teams still winless at World Championships
Just when it looked like Canada's luck was going to change… it didn't.
After a tough start to the 2023 World Junior Championships in Fuessen, Germany, the Canadian teams were winless entering the sixth draw of the competition.
As Landan Rooney's junior men's squad approached their last shots in the tenth end of their third game versus Switzerland, it looked as though another loss was inevitable, down two and looking at two well-protected Swiss counters.
With Rooney's last pair, however, the curling gods started to smile on the Canadians as his runback attempt missed the mark, but ticked, ticked again, and rolled right to the button – buried.
Canada's run of good luck continued when Swiss skip Philipp Hoesli hogged his last guard attempt, leaving Rooney's only shot – a long angle raise takeout – still available.
With second Jacob Jones calling line, third Scott Mitchell and lead Austin Snyder swept the shot perfectly, chipping the soft-weight hit right to the button, nudging out the Swiss stone, and counting two points, forcing an extra end.
The Canadians played the end perfectly, but then their luck ran out. With the last rock of the 11th end, Hoesli played a triple-raise takeout to remove the Canadian rock from the four-foot, scoring three for the win.
Earlier in the day the Canadians had previously lost their first game of the day to China after getting down 5-0 early. Although they put up a fight, the 9-6 final and the loss to Switzerland leaves them with a 0-3 record, and a bit of a hill to climb to reach the playoffs.
The women's draw was also frustrating for Canada.
Emily Deschenes, Lauren Ferguson, Alison Umlah and Cate Fitzgerald couldn't get much going vs. South Korea in their lone game of the day. The Koreans were excellent defending against the hammer, forcing Canada to four singles, while stealing the fifth end as well.
The 7-4 final puts the women's team in an 0-3 hole as well.
On Monday, the women's team will face undefeated Scotland and Latvia, while the men will take on South Korea, who are also currently searching for their first win.
For scores, schedules and event information, visit: https://worldcurling.org/events/wjcc2023
For broadcast information and schedules, visit: https://worldcurling.org/2023/02/broadcast-schedule-wjcc2023/