On the Board!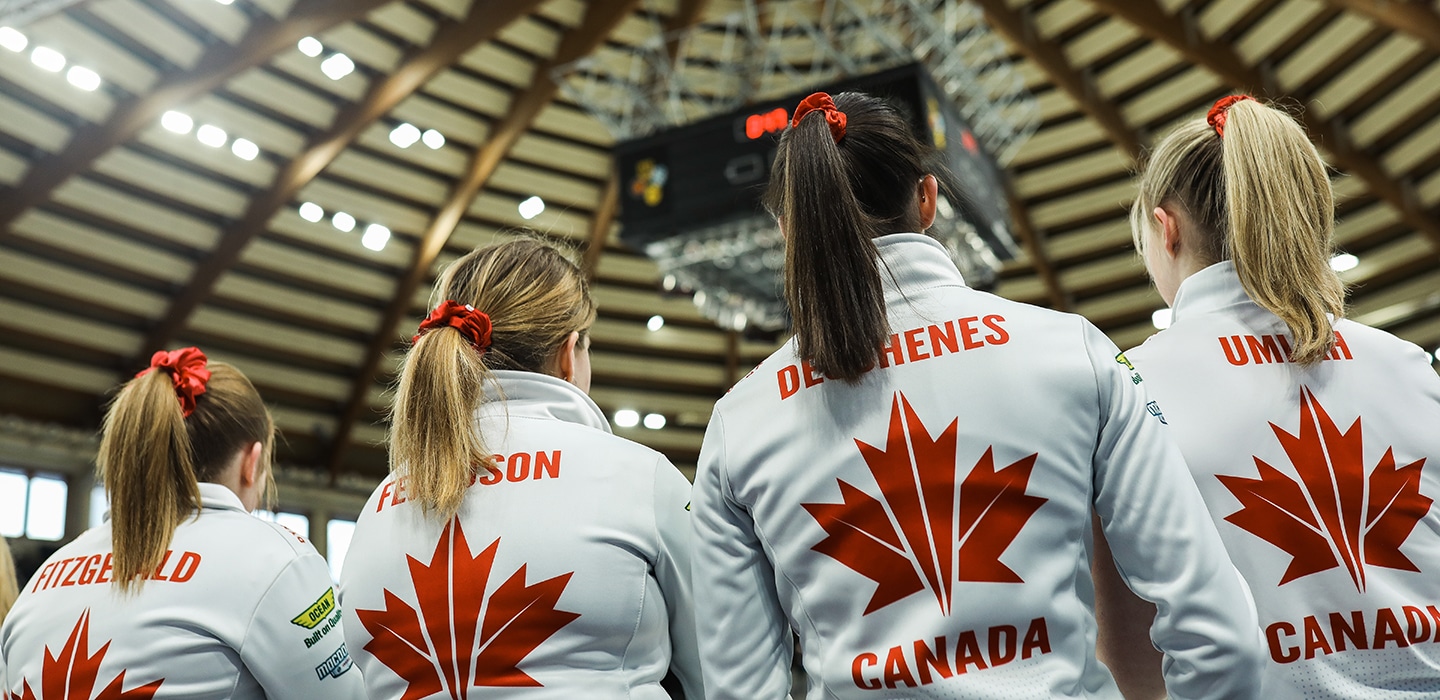 Canadian women earn first win with steal over Scotland
In the midst of a three-game skid, usually the last thing you want is to run into the first-place team.
Then again, for Canada's junior women, a morning game against undefeated Scotland seemed to be exactly what they needed to get back on track at the 2023 World Junior Curling Championships.
"We definitely had a few tough games to start," said Taylour Stevens, the team's former skip who is in Fuessen, Germany in a support role with the team. "We just kept getting better, we're trying to keep our intensity up, and to be patient."
The Canadians – Emily Deschenes, Lauren Ferguson, Alison Umlah, and Cate Fitzgerald – started the week with three losses before their date with Scotland. After a back-and-forth slugfest, Canada was able to steal the 10th and the win, handing Scotland's Fay Henderson her first loss of the event.
"To get our first win this morning was huge," said Stevens. "We came our really strong from the beginning and took it all the way to the end with a big steal in the last. Knocking down an undefeated team was a huge confidence boost.
The jubilation, however, was short-lived.
In their evening game, the Canadians fell to Latvia's Evelina Barone by a score of 10-6. Trailing 5-1 at one point, Canada was able to tie the game in the seventh, and take the lead in the eighth, before scores of 2 and 3 put it away for Latvia.
While a 1-4 record almost certainly puts playoffs out of the picture, there is still a lot to play for. As this Team Canada knows, a poor result can land your country in the B Group at the following year's championships. Ottawa's Deschene and her Halifax-based squad – supported by coach Mary Matatall, team leader Lori-Olson Johns, and Stevens – had to fight through the B Championship in December in order to qualify for this event.
They'd very much like to avoid putting next year's team in a similar situation.
Speaking of similar situations, the junior men's squad will also playing to avoid relegation for the rest of the week. As unlikely as it may sound, the team skipped by Whitby Curling Club's Landan Rooney is still winless through four games and sits dead last in the standings.
Today, Rooney, Scott Mitchel, Jacob Jones, and Austin Snyder dropped their afternoon matchup with South Korea. Tied without hammer playing the tenth, the Canadians were unable to pull off the steal, leading to an 8-6 loss.
The team – supported by coach Collin Mitchell, team leader Jeff Hoffart, and alternate Connor Deane – will face Turkey and Norway on Tuesday. The womens' team will have an afternoon matchup with Japan.
For scores, schedules and event information, visit: https://worldcurling.org/events/wjcc2023
For broadcast information and schedules, visit: https://worldcurling.org/2023/02/broadcast-schedule-wjcc2023/